Educational Videos That Are Accessible and Bilingual

DCMP has many videos available in both English and Spanish. These videos are made accessible with high-quality captions and audio description for both languages. One special feature of our video player is the ability to make these videos bilingual. For example, a viewer may choose to play a video with English captions and Spanish audio description, and vice-versa. This may be useful for some students learning a second language, or who are bilingual but more proficient in one language.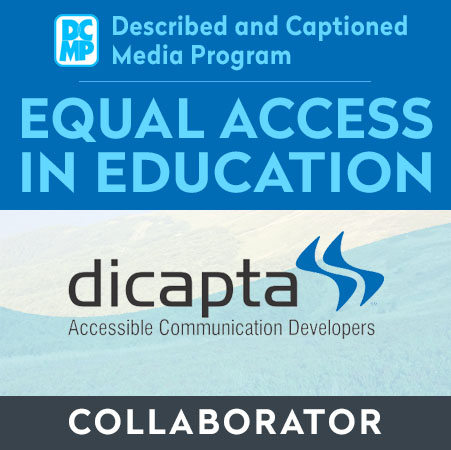 Much of the high-quality Spanish captions and audio description are created by DCMP collaborator Dicapta. DCMP and Dicapta work together to ensure that educational television programs are accessible and readily available through DCMP's distribution platforms. With over five million English language learners in grades K-12, providing bilingual content helps make sure all children with disablities have access to an equitable learning environment. Families of ELL students with disabilities also are able to freely access these programs through DCMP membership.
The bilingual content encompasses many subject areas, and DCMP contracts with EdGate to align videos to state and Commone Core standards. Users can browse for the videos that are available in both English and Spanish by customizing Browsing Preferences on their dashboard.
Here's an easy-to-browse listing of nearly 400 videos, including series and educational television episodes, that are available with English and Spanish captions and audio description:
Mathematics
Science
History
Family
Literature
Young Children
Earth Sciences
Tags: description, captioning, spanish, collaborators
Please take a moment to rate this Learning Center resource by answering three short questions.