What is DCMP?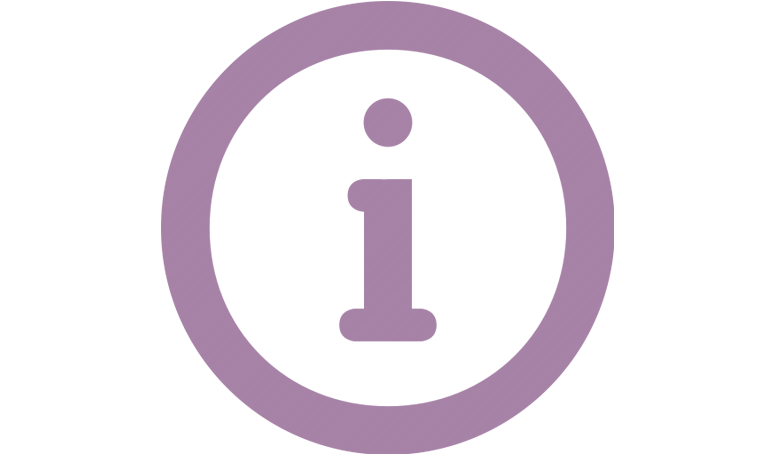 The Described and Captioned Media Program's mission to promote and provide equal access to communication and learning for students who are blind, visually impaired, deaf, hard of hearing, or deaf-blind.
Media Center
DCMP provides a Media Center of thousands of accessible educational videos. We work with producers and distributors of educational media to provide described and captioned versions for family members and educators with early learners through Grade 12 students who are blind or deaf. Media items are available on demand and on DVD with return postage paid. All DCMP services are free to those who qualify. DCMP members can:
access thousands of educational videos that are captioned and described, including training for parents, teachers and interpreters.
check out videos on DVD (with free return postage), or watch instantly on PC, Roku, Apple TV, tablets and smartphones. iOS users can download our free app from iTunes.
create Student Accounts to promote independent learning, with control over which videos students have access to.
access hundreds of posts on education, accessibility and advocacy in our Learning Center.
stay up-to-date on news and recently added videos by subscribing to our monthly newsletter.
watch accessible television series such as The Magic School Bus, BizKids, Daniel Tiger, Ocean Mysteries and Bill Nye.
Learning Center
DCMP provides accessibility information through posts in our Learning Center. Topics include include captioning, description, laws pertaining to accessibility, assistive technology, and an array of other subjects that are relevant to parents, teachers, interpreters, school administrators, captioners, describers, and media producers and distributors.
eLearning Resources
DCMP's eLearning Resources page includes resources for teachers; professional and amateur captioners and describers; students in transition and their teachers; and ASL interpreters. Some trainings offer CEU credit. Resources include:
Free, online training Modules.
Webinars pertaining to the field of accessible media.
QuickClasses, asynchronous, online classes for professionals working with students who are deaf or blind.
Workshops
Standards Alignment
DCMP members can browse and search for videos based on state and national educational standards. DCMP uses EdGate Correlation Services to ensure that state K-12 standards are kept accurate and up-to-date. Standards include:
Common Core
State Standards
Next Generation Science Standards
National Curriculum Standards for Social Studies
K-12 ASL Content Standards
Gateway
DCMP's Gateway provides for selectively searching across a clearinghouse of accessibility-related articles from partner sites, including the American Council of the Blind, Gallaudet University, National Consortium on Deaf-Blindness, and the National Dissemination Center for Children with Disabilities.
Guidelines for Describing and Captioning Media
DCMP's guidelines for making educational media accessible are available for anyone to use, and indeed are utilized on all levels of video production, from broadcast content to educational video to teacher-created video.
Mission and Vision Statement
Our mission is to promote and provide equal access to communication and learning through described and captioned educational media.
The ultimate goal of the DCMP is for accessible media to be an integral tool in the teaching and learning process for all stakeholders in the educational community, including students, educators and other school personnel, parents, service providers, businesses, and agencies.
The DCMP supports the U.S. Department of Education Strategic Plan for 2014-2018 by committing to the following goals:
Ensuring that students (early learning through grade 12) who are blind, visually impaired, deaf, hard of hearing, or deaf-blind have the opportunity to achieve the standards of academic excellence.
Advocating for equal access to educational media as well as the establishment and maintenance of quality standards for captioning and description by service providers.
Providing a collection of free-loan described and captioned educational media.
Furnishing information and research about accessible media.
Acting as a gateway to Internet resources related to accessibility.
Adapting and developing new media and technologies that assist students in obtaining and using available information.
The Described and Captioned Media Program is funded by the U.S. Department of Education and administered by the National Association of the Deaf.
DCMP Stakeholders
DCMP stakeholders are professionals who have a variety of backgrounds and experience in advocating for individuals who are deaf, blind, or deaf-blind. Stakeholders have included respected figures in leadership organizations, educators, administrators, parents, media suppliers, media producers, and description/captioning service providers. The diversity of this board not only enhances the services that DCMP provides, but also acts as a catalyst for change in the DCMP to keep pace with change in education and technology.
Ideas That Work
The DCMP is an idea that works thanks to funding by the U.S. Department of Education and administration by the National Association of the Deaf.
U.S. Department of Education
The mission of the U.S. Department of Education is to ensure equal access to education and to promote educational excellence throughout the nation. The U.S. Department funds the DCMP through the Office of Special Education Programs (OSEP), which is part of the Office of Special Education and Rehabilitative Services (OSERS).
OSERS supports programs that assist in educating children with special needs, provides for the rehabilitation of youth and adults with disabilities, and supports research to improve the lives of individuals with disabilities. OSEP is dedicated to improving results for infants, toddlers, children and youth with disabilities ages birth through 21 by providing leadership and financial support to assist states and local districts. The Individuals with Disabilities Education Act (IDEA) authorizes formula grants to states, and discretionary grants to institutions of higher education and other nonprofit organizations to support research, demonstrations, technical assistance and dissemination, technology and personnel development, and parent-training and information centers.
National Association of the Deaf
The National Association of the Deaf (NAD) was established in 1880 by deaf leaders who recognized the right of the American deaf community to use sign language, to congregate on issues important to them, and to have its interests represented at the national level. These beliefs remain true to this day, with American Sign Language as a core value. As a nonprofit federation, the mission of the NAD is to preserve, protect and promote the civil, human, and linguistic rights of deaf and hard of hearing individuals in the United States of America. The advocacy scope of the NAD is broad, covering the breadth of a lifetime and impacting future generations in the areas of early intervention, education, employment, health care, technology, telecommunications, youth leadership, and more.
Tags: help