Creative Living With Sheryl Borden #6711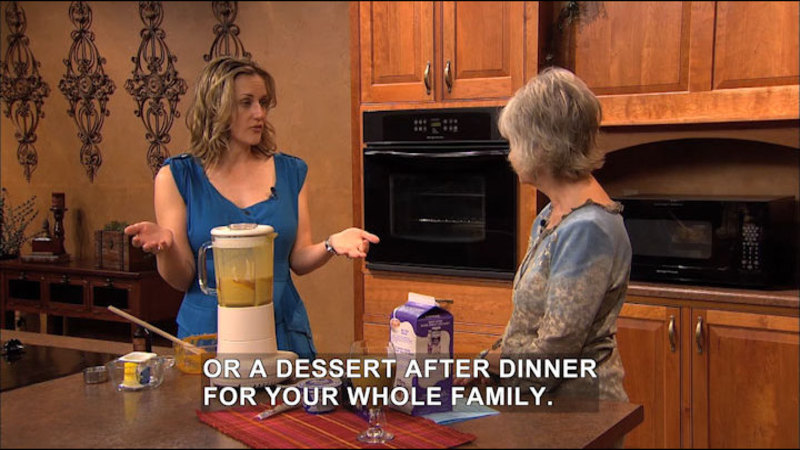 >> "CREATIVE LIVING," UTILIZING TODAY'S TECHNOLOGY WITH THE BEST OF THE PAST TO BRING YOU INNOVATIVE IDEAS AND UP-TO-DATE INFORMATION FOR CREATIVE LIFESTYLES IN TODAY'S ACTIVE WORLD. WITH YOUR HOST--SHERYL BORDEN. >> THANKS SO MUCH FOR JOINING ME TODAY FOR "CREATIVE LIVING." WE'RE GOING TO LEARN HOW TO SELECT THE RIGHT STYLE OF JEWELRY. WE'LL TALK ABOUT SOME COMMON HEALTH PROBLEMS THAT AFFECT CATS, AND WE'LL DISCUSS THE LATEST DIETARY GUIDELINES FOR AMERICANS. ONE OF MY GUESTS TODAY IS A WARDROBE CONSULTANT AND AUTHOR. NANCY NIX-RICE WILL EXPLAIN THE GUIDELINES FOR CHOOSING THE RIGHT JEWELRY FOR EACH BODY STYLE AND DIFFERENT FACIAL SHAPES. HER BOOK IS TITLED "LOOKING GOOD." NANCY LIVES IN ST. LOUIS, MISSOURI. RECENT STUDIES SHOW THAT CAT OBESITY HAS RISEN OVER 90% SINCE 2007, AND PEOPLE ARE BEGINNING TO LOOK AT THEIR PET FOOD AS THE SOURCE OF HEALTH PROBLEMS. WILL POST IS THE FOUNDER OF "HOUND AND GATOS" PET FOOD CORPORATION AND HE'LL TALK ABOUT SOME COMMON CAT HEALTH PROBLEMS. HE LIVES IN ATLANTA, GEORGIA. AND WE'LL BEGIN THE SHOW WITH SARA ROBBINS, WHO IS THE DIRECTOR OF "DAIRY CONFIDENCE" WITH DAIRY MAX. SARA SAYS THE NEW DIETARY GUIDELINES FOR AMERICANS BROUGHT POSITIVE NEWS AND A STRONG AFFIRMATION FOR DAIRY PRODUCTS AND THE ROLE IT PLAYS IN OUR DIET. SHE'S FROM ALBUQUERQUE, NEW MEXICO. SARA, I'VE REALLY BEEN HEARING A LOT LATELY ABOUT LACTOSE INTOLERANCE, AND EVEN PEOPLE WHO SAID, "WELL, GOSH, I DRANK MILK AS A CHILD, I'VE NEVER HAD ANY PROBLEM WITH IT." IN FACT, MY SON WAS THAT WAY, AND THEN AS THEY BECOME ADULTS, THEY'RE INTOLERANT TO IT. WHAT IS LACTOSE? >> LACTOSE IS THE SUGAR WITHIN OUR DAIRY FOODS. >> THE SUGAR. >> SUGAR IN DAIRY FOODS, AND SO A LOT OF TIMES IT'S THAT RUMBLE IN THE TUMMY THAT WE-- THAT WE ASSOCIATE WITH MILK. UM, SO, YOU KNOW, SOME INDIGESTION OR THINGS LIKE THAT THAT, UM, AHEM, A LOT OF PEOPLE ACTUALLY EXPERIENCE. >> SO YOU CAN DEVELOP IT LATER IN LIFE. I MEAN, THAT'S NOT UNUSUAL? >> IT--THEY'RE SHOWING THAT THERE'S ACTUALLY LESS INCIDENTS OF PEOPLE WITH ACTUAL LACTOSE INTOLERANCE, AND A LITTLE BIT OF LACTOSE MALABSORPTION, AND SO... >> OH... >> REALLY WHAT THEY'RE, WHAT A LOT OF HEALTH AUTHORITIES ARE ACTUALLY SAYING IS EVEN IF YOU'VE HAD THAT KIND OF GRUMBLE IN THE TUMMY, THAT YOUR FIRST CHOICE SHOULD ACTUALLY BE DAIRY, AND DAIRY PRODUCTS, LOW FAT AND FAT FREE DAIRY PRODUCTS. UM, EVEN WITH LACTOSE INTOLERANCE. >> UH-HUH. WELL, AND I THINK, TOO, BECAUSE AS YOU MENTIONED NOW, WE HAVE THE FAT FREE OR THE LOW FAT. THERE'S SO MANY PRODUCTS TO CHOOSE FROM THAT WE DIDN'T HAVE YEARS AGO, AND THAT MAY BE, WE JUST NEED TO ENCOURAGE PEOPLE NOW TO TRY MORE. >> RIGHT, AND HEALTH PROFESSIONALS AND NUTRITION PROFESSIONALS SHOULD REALLY EDUCATE THE PUBLIC AROUND THE BENEFITS OF DAIRY FOODS, BECAUSE OF ALL THOSE KEY NUTRIENTS THAT ARE IN THERE. UM, THE 9 ESSENTIAL NUTRIENTS THAT ARE IN DAIRY PRODUCTS-- >> 9? >> 9 ESSENTIAL NUTRIENTS THAT, UM, HAVE THE HEALTH BENEFITS, UM, BEFORE CHOOSING A NON-DAIRY OPTION. >> UH-HUH. WELL, AND I THINK EVERYONE YOU TALK TO WILL SAY, TOO, THAT TRY--TRY GETTING EVERYTHING WE NEED FROM FOOD, NATURAL SOURCES, RATHER THAN THROUGH SUPPLEMENTS OR THINGS LIKE THAT, AND GOSH, IF, UH, DAIRY FOODS HAVE THE 9 NUTRIENTS THAT WE NEED, WE'RE REALLY OFF TO A GOOD START. >> EXACTLY, AND SO IF YOU ARE EXPERIENCING SOME LACTOSE INTOLERANCE, THERE ARE SOME PRACTICAL SOLUTIONS THAT YOU CAN ACTUALLY INCORPORATE INTO YOUR DAY SO THAT YOU'RE GETTING THOSE KEY NUTRIENTS, UH, FROM DAIRY FOODS, LIKE MILK, CHEESE, AND YOGURT. SO THERE'S A--THE FIRST IS REALLY LOOKING AT, UH, TRYING MILK, SO, UH, SIPPING IT. SO YOU START WITH ABOUT A HALF A CUP, AND YOU CAN SLOWLY INCREASE OVER TIME. SO GETTING BACK TO ACTUALLY TRYING, YOU KNOW, REGULAR MILK. >> SHOULD YOU START WITH WHOLE? SKIM? >> LOW PERCENT OR A SKIM MILK ARE THE, UH, THE LOW FAT OR NON FAT VERSIONS. >> TRY THOSE FIRST BECAUSE IT'S THE FAT, THE SUGAR IN IT THAT WE'RE WANTING TO DEAL WITH. >> RIGHT, AND SO WE WANT TO LIMIT, BECAUSE THE DIETARY GUIDELINES WANT, WE WANT TO LIMIT THE FAT IN OUR FOODS. >> OKAY, GREAT. >> THE SECOND IS TO SLICE IT. SO, HARD CHEESES LIKE CHEDDAR, SWISS, MONTEREY JACK, MOZZARELLA, THOSE ARE MUCH LOWER IN LACTOSE AND SO CAN BE OPTIONS ON A DAILY BASIS FOR YOUR DAIRY PRODUCTS. >> SO, AGAIN, MAKING THE CHOICES, WE CAN STILL HAVE THE CHEESE, IT MAY JUST BE A DIFFERENT KIND, AND THEY'RE ALL SO GOOD. >> EXACTLY. AND THEN THE LAST 3, WE'RE ACTUALLY GOING TO DEMONSTRATE THROUGH A MILKSHAKE. SO, WHO WOULD HAVE THOUGHT A LACTOSE INTOLERANT-- >> NO. >> COULD HAVE A MILKSHAKE? SO THIS IS A PUMPKIN CHEESECAKE MILKSHAKE. >> OH, MY GOSH, THAT SOUNDS DELIGHTFUL. >> SO THE FIRST OF THE 3 IS TO ACTUALLY STIR IT. SO WE HAVE SOME CANNED PUMPKIN. >> MM-HMM. >> AND WE'RE GOING TO INCORPORATE THAT HERE, AND YOU WANT THIS COLD. SO YOU CAN EITHER, YOU CAN EVEN FREEZE IT, UM, BUT, YOU WANT IT OUT OF THE FRIDGE, AND SO BY INCORPORATING YOUR DAIRY PRODUCTS WITH ANOTHER, UH, FRUIT OR VEGETABLE, OR STIRRING IT INTO SOUP, OR WITH CEREAL, YOU'RE ACTUALLY SLOWING THE DIGESTION OF LACTOSE. >> OH, THAT MAKES SENSE. >> AND, UH, SO YOU CAN TOLERATE IT MUCH BETTER. >> I SEE. >> WE'RE ALSO GOING TO ADD SOME CREAM CHEESE HERE. >> WHAT IS THAT, ABOUT HALF-- >> ABOUT 3 OUNCES. >> 3 OUNCES, OKAY. >> 3 OUNCES OF CREAM CHEESE. SO THEN WE'RE ACTUALLY GOING TO SPOON IT. SO WE HAVE SOME YOGURT. YOGURT IS VERY EASILY DIGESTED, THERE'S, UM, UH, PROBIOTICS, OR GOOD BACTERIA IN, UH, YOGURT THAT ACTUALLY HELP US TO DIGEST, UM, THE LACTOSE. >> AND IS THAT JUST PLAIN OR DO YOU PUT A FLAVOR? >> VANILLA YOGURT. >> VANILLA, AND I NOTICED IT'S LIGHT. >> MM-HMM. SO THAT'S THE FAT FREE VERSION. >> UH-HUH. >> AND THEN THE NEXT ONE IS, UH, TO TRY IT. SO, LACTAID MILK, OR YOUR--YOUR REDUCED FAT OR LOW FAT MILKS. >> FAT FREE, 100% LACTOSE FREE. SEE, NO EXCUSE. WE CAN ALL DRINK WONDERFUL MILK. >> RIGHT, SO LACTOSE FREE MILK IS ACTUALLY REAL MILK, SO IT STILL HAS ALL THOSE SAME 9 ESSENTIAL NUTRIENTS THAT MILK HAS, AND YOU JUST GET THE BENEFIT OF NOT HAVING THE LACTOSE IN IT. SO, YOU WANT TO TRY DIFFERENT BRANDS BECAUSE THERE'S LOTS OF DIFFERENT LACTOSE FREE OPTIONS THAT ARE OUT THERE. SO, LOOK FOR THEM IN YOUR DAIRY AISLE. WE'RE GOING TO JUST ADD A LITTLE BIT OF SUGAR. >> THAT'S BROWN SUGAR-- >> BROWN, A QUARTER CUP OF BROWN SUGAR. WE HAVE SOME CINNAMON AND NUTMEG IN HERE. WE'RE GOING TO ADD A LITTLE BIT OF VANILLA. AND THEN WE'RE GOING TO BLEND IT UP.
[WHIRRING] AND SO...
>> MM-HMM. >> WE JUST, YOU KNOW, BLEND IT JUST A LITTLE BIT, AND THEN WE CAN POUR IT IN OUR GLASS. >> POUR IT OVER HERE FOR YOU. >> AND WE HAVE A PUMPKIN PIE IN A GLASS. >> AND YOU SAID CHEESECAKE? PUMPKIN PIE CHEESE-- >> PUMPKIN CHEESECAKE-- >> IT HAS TO BE GOOD. >> MILKSHAKE. AND THEN IF YOU THROW A LITTLE GRAHAM CRACKER ON TOP IT'S LIKE YOU HAVE YOUR CRUST. >> I WONDERED IF THAT WAS SUPPOSED TO HAVE GONE IN THERE. I SEE, THAT'S THE CRUST FOR THE-- >> EXACTLY. >> FOR THE CHEESECAKE. WONDERFUL. AND WHAT A FUN IDEA FOR SOMETHING TO PREPARE. I THINK KIDS WOULD ENJOY IT ESPECIALLY, BUT I THINK THIS WOULD BE A GREAT WAY TO START YOUR DAY, IF YOU SAY, "I DON'T HAVE TIME FOR BREAKFAST," THIS IS A GREAT WAY TO GO WITH SMOOTHIES OR MILKSHAKES. >> EXACTLY, AND THIS IS 6 SERVINGS, WHAT WE MADE HERE, SO IT CAN BE, YOU KNOW, YOU HAVE IT FOR THE WEEK, UM, FOR BREAKFAST, OR A DESSERT AFTER DINNER FOR YOUR WHOLE FAMILY. >> AFTER SCHOOL SNACK. >> AFTER SCHOOL SNACK, ANY OF THOSE THINGS. >> WELL, THIS IS CERTAINLY INTERESTING, AND I'M SO GLAD WE'RE PUTTING MORE EMPHASIS ON GETTING THE DAIRY FOODS BACK IN OUR DIETS BECAUSE I TRULY AGREE, I THINK IT'S SO IMPORTANT. >> AND YOU CAN FIND THIS PUMPKIN CHEESECAKE MILKSHAKE RECIPE AT DAIRYMAX.ORG AS WELL AS OTHER TIPS ON HOW TO INCLUDE, UH, LACTOSE INTO YOUR DIET. >> UH-HUH. WELL, THANK YOU SO MUCH FOR BEING HERE. I'VE LEARNED LOTS OF THINGS TODAY. THANK YOU. >> THANK YOU. >> WELL, THANK YOU SO MUCH FOR BEING HERE. THIS IS A FIRST. I'VE TALKED TO A LOT OF CHEFS ABOUT PEOPLE FOOD AND--BUT THIS IS THE FIRST TIME I'VE HAD THE OPPORTUNITY TO TALK ABOUT PET FOOD, AND WE ALL HAVE OUR PETS, LOVE THEM DEARLY, AND, UH, WHEN I WAS FIRST READING SOME OF THE INFORMATION THAT YOU SENT, I THOUGHT I WAS READING ABOUT PEOPLE. >> RIGHT, RIGHT. >> BECAUSE THE THING THAT CAUGHT MY ATTENTION, BECAUSE I HAVE A CAT, SHE'S NOT OBESE, THOUGH, I WANT TO POINT THAT OUT, WAS THAT OBESITY IS A HUGE HEALTH PROBLEM WITH CATS, AND MAYBE WITH SOME DOGS, TOO. >> IT IS, WITH DOGS AND CATS ESPECIALLY, UH, PEOPLE, TOO. BUT THE PROBLEM IS WHAT WE'RE DOING IS FILLING UP THESE--THESE PRODUCTS, WHETHER IT'S A DRY KIBBLE OR A CANNED PRODUCT, WE'RE FILLING THEM UP WITH GRAINS. WE'RE FILLING UP WITH WHEAT AND CORN, SOY, AND THINGS LIKE THAT. AND THESE ANIMALS WERE NEVER CREATED TO EAT THESE CARBS, AND YOU KNOW, SOME OF THE CARBS TURN INTO SUGARS AND ALL THAT, AND IT IS CAUSING SIGNIFICANT PROBLEMS WITH OBESITY IN THE CATS. >> AND PROBABLY MOST OF US ARE GUILTY OF GOING TO THE GROCERY STORE, AND IF WE HAVE A FLYER OR A COUPON, WE BUY WHATEVER IS THE CHEAPEST, OR WHATEVER AD WE JUST SAW ON TELEVISION. >> RIGHT. >> INSTEAD OF LOOKING. I'VE NEVER READ A CAT FOOD LABEL. >> WELL, WE SHOULD, UM, BUT THE PROBLEM WITH A LOT OF CAT FOOD BRANDS OUT THERE IS, UM, IT'S FILLED WITH EVERYTHING BUT MEAT, AND I DO BELIEVE, I MEAN, I DO BELIEVE IN THE, UH, PALEOLITHIC APPROACH WHERE ANIMALS WERE CREATED TO EAT NOTHING BUT MEAT, BUT ON THESE LABELS, IF YOU READ THE LABELS, YOU'LL SEE THAT THE MAJORITY OF IT IS LIKE CORN, AND THE WHEAT AND THE SOY. AND WHEN THE CAT CONSUMES THAT HIS ENTIRE LIFE, IT IS GOING TO CREATE SIGNIFICANT HEALTH ISSUES. >> AND ONE SUCH HEALTH ISSUE IS DENTAL DISEASE. >> RIGHT, RIGHT. WE SHOULD ALWAYS TAKE OUR CATS AND DOGS TO GET THEIR TEETH CLEANED, AND CHECK OUT THE, UH, GUMS AND ALL THAT, BUT, UM, YOU ALWAYS WANT TO WATCH THAT IF THE GUMS ARE RED, IT'S A SERIOUS ISSUE. YOU NEED TO TAKE CARE OF IT IMMEDIATELY WITH YOUR VET. >> OH, UH-HUH. AND IT CAN BE CORRECTED, THOUGH? >> IT CAN BE. >> IF YOU CATCH IT EARLY ENOUGH, I GUESS. >> IT'S JUST LIKE HUMAN BEINGS WITH PERIODONTAL DISEASE. >> I SEE. WHAT ABOUT SKIN PROBLEMS ON THEIR FUR OR IS THIS ATTRIBUTED TO PET FOOD PROBLEMS? >> RIGHT, RIGHT. UM, YOU KNOW, THESE PETS ARE EATING, YOU KNOW, LET'S SAY 90%, 95% GRAINS, AND THEIR BODIES AREN'T EQUIPPED FOR IT, AND IT'S GOING TO CREATE THE SKIN ALLERGIES, THE STOMACH SE--STOMACH SENSITIVITIES AND ALL THAT, UM, SO WE REALLY NEED, UM, TO GO OUT THERE AND FEED THESE PETS ALL MEAT DIETS VERSUS AN ALL GRAIN DIET. AND THE MORE GRAINS THEY DO EAT, UM, THEY WILL HAVE THE SKIN ALLERGIES AND THE ITCHING AND SCRATCHING. >> SO--SO PETS HAVE ALLERGIES JUST LIKE PEOPLE DO? >> THEY DO. >> THEY CAN? >> THEY DO. >> UH-HUH. UH, ANOTHER DISEASE, AND I HAD NEVER THOUGHT ABOUT, UH, CATS HAVING WHAT'S CALLED "A FELINE URINARY TRACT DISEASE." WE KNOW OF PEOPLE HAVING URINARY TRACT DISEASES A LOT. >> IT'S VERY IMPORTANT THAT OUR DOGS AND THE CATS, THEY NEED, UH, DRINK A LOT OF WATER, AND EVERY TIME YOU FEED YOUR CATS, YOU NEED TO ADD WATER TO THE KIBBLE, UH, TO THE CAN. THE GREAT THING ABOUT THE CAN PRODUCTS OUT THERE, THERE IS MORE WATER IN CAN VERSUS THE DRY KIBBLE. UM, BUT WITH THESE DISEASES OUT THERE, YOU KNOW, YOU HAVE TO WATCH THE WATER ESPECIALLY, YOU KNOW, IF, UH, THERE'S A LOT OF IRON IN IT, A LOT OF CALCIUM, IT'S DEFINITELY GOING TO TRIGGER SOME WRONG BUTTONS FOR THAT CAT. >> OH, SO, THEN YOU'RE TALKING ABOUT BOTTLED WATER, OR SOMETHING OUT OF A FILTER? >> I--I RECOMMEND BUYING SPRING WATER FOR THE CATS, OKAY. UM, YOU KNOW, I LEARNED THE HARD WAY WITH ONE OF MY DOGS THAT, YOU KNOW, I HAD EXCESSIVE AMOUNTS OF CALCIUM, AND EXCESSIVE AMOUNTS OF CALCIUM IN CATS IS VERY DANGEROUS, BUT IT CAME FROM MY OWN WATER IN THE SINK. >> WELL, I NEVER THOUGHT ABOUT THAT. >> TODAY, I GIVE MY, UH, CATS 100% SPRING WATER. >> SPRING WATER. >> RIGHT. >> UM, I WAS TALKING TO YOU EARLIER BECAUSE I WONDERED IF IT WAS GOOD OR BAD. WE, AS I MENTIONED, WE HAVE A CAT, SHE'S VERY PARTICULAR ABOUT THE CAT FOOD. NOW, SHE LIKES THE DRY. I DIDN'T REALIZE THAT WAS NOT GOOD FOR HER, AND WE'LL HAVE TO MAKE A CHANGE, BUT WHAT SHE REALLY LIKES IS TUNA, PEOPLE TUNA, THE TUNA OUT OF, UH, THE CAN, LIKE WE WOULD EAT. IS THAT OKAY FOR PETS? >> TUNA IS EXCELLENT. IT'S A--IT'S A GREAT PROTEIN SOURCE, AND I DO BELIEVE, UM, THAT YOU SHOULD GIVE A SINGLE SOURCE PROTEIN. I DO BELIEVE YOU SHOULD ROTATE THOSE PROTEINS, ONE DAY TUNA, ONE DAY SARDINES, OR--OR BEEF, WHATEVER. BUT, UM, THE TUNA THAT YOU EAT IS JUST AS GOOD FOR THAT CAT AND THE BOTTOM LINE IS, THE FACT IS THAT THAT TUNA IS REAL TUNA. >> UH-HUH. >> IT'S NOT DOCTORED UP, IT'S NOT DRUGGED UP WITH CHEMICALS TO MAKE IT TASTE BETTER. BUT I HIGHLY SUGGEST IT. >> WELL, AND I'VE TALKED TO LOTS OF DIETICIANS ON THIS SHOW ABOUT HOW IMPORTANT IT IS TO READ LABELS, AND I WAS JUST NOTICING ON THE CAN, ONE OF THE CANS OF YOUR, UH, PET FOOD, AND IT DOES IMMEDIATELY SAY NO SOY, NO, UM, GRAINS, NO PRESERVATIVES, SO IF IT DOESN'T SAY THAT, WE CAN PROBABLY BE ASSURED THAT IT IS IN THE PRODUCT THAT WE'RE BUYING. >> MOST LIKELY, YES, AND, UH, WHAT I TELL MY CONSUMERS, I-I HEAR THEM EVERY DAY. I TALK TO THEM ON THE PHONE. WHAT WE'RE DOING TO PETS NOWADAYS IS NO DIFFERENT THAN YOU GOING TO THE GAS STATION AND FILLING YOUR TANK UP WITH 90% WATER AND THEN ADDING 10% FUEL. WHAT WE'RE DOING HERE, UM, WITH OTHER BRANDS OUT THERE, THEY'RE FILLING THAT UP WITH CORN, GRAINS, WHEAT, SOY, WHATEVER, AND THEN THEY MIGHT ADD 10% OR 5% MEAT, AND LIKE I SAID, CATS WERE CREATED TO EAT MEAT, SO... >> AND I LIKE YOUR POINT ABOUT VARYING IT, TOO. NOW, SOMETIMES, I KNOW I'VE TRIED DIFFERENT TYPES OF CAT FOOD, AND MY CAT WILL ONLY EAT ONE BRAND, SO, UH, DO THEY GET PARTICULAR ABOUT IT, TOO, OR IS IT JUST BECAUSE SHE THINKS SHE'S NEVER GOING TO GET ANYTHING ELSE? >> WELL, THAT'S A TRICKY QUESTION, AND WHAT I ALWAYS THINK ABOUT THAT IS THAT THERE ARE COMPANIES OUT THERE THAT PUT A CHEMICAL TASTE IN THERE, SO IT ALWAYS WILL TASTE GOOD, THEY'LL NEVER HAVE A REJECTION. I DON'T ADD ANY CHEMICALS TO MY PRODUCTS WHATSOEVER. IT'S 100% MEAT AND, UH, THERE'S NOTHING IN THERE. THERE'S NO GRAINS, NOTHING. >> WELL, I THINK A LOT OF IT WILL COME, UM, PROBABLY IF WE JUST WEAN THEM OFF OF WHAT WE'RE-- >> RIGHT. >> SUPPOSEDLY THE BAD THINGS THAT THEY'RE EATING. >> RIGHT. >> SO, WELL, I REALLY APPRECIATE YOU BEING HERE AND POINTING SOME THINGS OUT. I'VE NEVER THOUGHT ABOUT ALL OF THIS HAVING TO DO, AND I LOVE MY CAT AS MUCH AS MY KIDS. THANK YOU VERY MUCH, WILL. >> THANK YOU VERY MUCH. >> NANCY, IT'S REALLY NICE TO HAVE YOU HERE AND I'M SO ANXIOUS TO TALK TO YOU ABOUT JEWELRY, BECAUSE I LOVE JEWELRY. EARRINGS, NECKLACES, BRACELETS, AND, UH, I HAVE A FRIEND WHO WEARS EVERY PIECE SHE OWNS, I SWEAR, ALL THE TIME. OF COURSE, SHE SELLS JEWELRY, THAT MIGHT BE THE CASE, BUT I ALSO HAVE SOME BEAUTIFUL PIECES I INHERITED FROM MY MOTHER, AND SOMETIMES I QUESTION WHETHER I'M WEARING IT CORRECTLY, SO YOU'RE GOING TO HELP US TODAY. >> WELL, I AM. THERE ARE A COUPLE OF THINGS THAT ARE IMPORTANT TO KNOW ABOUT CHOOSING JEWELRY AND WEARING JEWELRY. SO OFTEN WE MAKE A CHOICE BECAUSE THE ITEM LOOKS REALLY PRETTY IN THE DISPLAY ON THE STORE, AND DON'T STOP TO THINK, "HOW'S IT GOING TO LOOK ON ME?" SO, I WANT TO FOCUS ON TWO DIFFERENT CONCEPTS THIS MORNING. LET'S FIRST THINK ABOUT WHERE ON OUR BODIES WE'RE GOING TO PUT JEWELRY, AND THE KEY IS THAT WE WANT IT TO CREATE A FOCAL POINT RIGHT UP HERE IN OUR COMMUNICATION ZONE. SO THAT PEOPLE ARE FOCUSED ON OUR EYES, OUR LIPS, OUR COMMUNICATION, WHAT WE'RE EXCHANGING WITH THEM. >> MAYBE NOT LOOKING UP AND DOWN OR PLACES WE JUST ASSUME THEY DON'T LOOK. >> ABSOLUTELY. SO, NECKLACES ARE IMPORTANT, EARRINGS ARE IMPORTANT, PINS ARE IMPORTANT. BRACELETS ACTUALLY ARE KIND OF A SEPARATE CATEGORY THAT NEED A LITTLE BIT OF ATTENTION. WE THINK ABOUT, "HOW DOES THIS BRACELET LOOK ON MY WRIST?" AND IT LOOKS LOVELY, AND THAT'S FINE, AND SOMETIMES DON'T STOP TO THINK THAT WHEN WE PUT OUR HANDS DOWN AT OUR SIDES, ALL THAT ATTENTION IS LANDING RIGHT AT WHAT MANY WOMEN CONSIDER TO BE A TROUBLE SPOT. SO, IN GENERAL, WE'RE BETTER OFF AVOIDING BIG, HEAVY, CHUNKY BANGLES, AND STEERING MORE TOWARDS SMALLER SCALE BRACELETS AND THINGS THAT ARE IN OVAL SHAPE SO THEY'RE GOING TO CONTOUR TO THE SHAPE OF YOUR WRIST, RATHER THAN STICKING OUT TO THE SIDES. WE'RE CERTAINLY NOT SAYING NEVER WEAR BRACELETS, BUT WEAR THEM WITH A LITTLE THOUGHT-- >> THAT'S A GOOD THOUGHT. >> IN MIND. THE SECOND CONCEPT IS THAT ANY PIECE OF JEWELRY IS GOING TO LOOK, HAVE A MORE POSITIVE IMPACT ON THE PERSON IF THERE'S SOMETHING ABOUT THE ITEM THAT REPEATS SOMETHING ABOUT THE PERSON. SO, EVEN WHEN YOU'RE CHOOSING WHAT METAL TO WEAR... >> MM-HMM. >> YOU WANT TO THINK OF WHICH METAL IS GOING TO BE THE MOST WONDERFUL ON YOU. >> THOSE ARE ALL GORGEOUS. >> SO, MOST BLONDES ARE GOING TO LOOK GREAT WITH GOLD BECAUSE IT'S REPEATING SOMETHING ABOUT THEIR HAIR. ENVISION A REDHEAD IN THIS DEEP COPPER. >> THAT WOULD BE GORGEOUS. >> AND HOW THAT'S ECHOING SOMETHING ABOUT HER. A SILVER HAIRED GAL, OR SOMEBODY WITH SHINY, REAL DARK, ALMOST BLACK HAIR... >> UH-HUH. >> IS GENERALLY GOING TO JUST POP IN BRIGHT SILVER, AND RIGHT NOW WE'RE SEEING AN AWFUL LOT OF GOLD SILVER MIX, WHICH IS-- >> OH, AND I LOVE THAT. >> WHICH IS, WELL, AND YOU LOVE IT FOR A GREAT REASON. I WISH I HAD A MIRROR SO I COULD SHOW YOU HOW FABULOUS THAT GOLD AND SILVER LOOKS ON YOU BECAUSE THE GOLD IS PICKING UP SHADES FROM YOUR HAIR, AND THE SILVER'S PICKING UP THE COOLER TONE OF YOUR EYES, AND WE CAN TAKE THAT EVEN A STEP FURTHER AND MIX IN ROSE GOLD. ROSE GOLD IS AN OLD METAL THAT'S SUDDENLY NEW AGAIN IN FASHION. IT'S A LITTLE BIT OF COPPER BLENDED INTO GOLD, AND IT GIVES IT THAT PINKY TONE. >> AND I--I LOVE THOSE. I GUESS I JUST DIDN'T KNOW WHY. >> WELL, INSTINCTIVELY YOU WERE DRAWN TO THE RIGHT THING. I BROUGHT ONE SAMPLE NECKLACE TODAY. >> OH, I LOVE THAT. >> THAT'S A GOLD, SILVER, AND ROSE GOLD MIX. AND WHEN YOU HOLD THAT UP AGAINST YOU, IT WANTS TO JUST JUMP OFF THIS CARD AND BE AROUND YOUR NECK BECAUSE IT'S SAYING SOMETHING ABOUT WHAT'S INHERENT IN YOU. IN FACT, THIS ONE TAKES IT EVEN A STEP FURTHER, AND YOU SEE THE SHAPES OF THE LEAVES AND THE WAY THEY COME TO A LITTLE BIT OF POINT? NOW, THINK ABOUT YOUR HAIRSTYLE, AND THE WAY IT SWIRLS, THAT COME TO LITTLE POINTS AROUND THE EDGES OF YOUR FACE. >> UH-HUH. >> SO IT'S ECHOING LOTS ABOUT YOU. IT'S A CONCEPT I CALL "POINTS OF CONNECTION." AND WITH REGARD TO EVERYTHING IN YOUR WARDROBE, THE MORE CHARACTERISTICS THAT EXIST IN COMMON BETWEEN YOU AND WHAT YOU WEAR, THE MORE FABULOUS YOU AND THE ITEM WILL BOTH LOOK. HOW MAGIC IS THAT? >> AND I THOUGHT IT WAS ALWAYS JUST A POINT OF WHATEVER, IF IT WENT WITH WHAT YOU WERE WEARING. >> IF IT MATCHES YOUR OUTFIT. ABSOLUTELY. AND CERTAINLY YOU WANT TO TAKE THAT INTO ACCOUNT. FOR INSTANCE, WITH THE OUTFIT THAT I'M WEARING. THIS MOTHER OF PEARL PENDANT ON MY NECKLACE PICKS UP THE COLOR OF THE JADE GREEN SHELL THAT I'M WEARING, BUT IT ALSO BEAUTIFULLY PICKS UP WITH GREEN OR BLUE EYE COLORS, SO IT CAUSES PEOPLE, WITHOUT EVER EVEN KNOWING WHY, TO MAKE EYE CONTACT WITH ME MORE READILY, AND SUSTAIN THAT EYE CONTACT LONGER-- >> IT DOES. >> JUST BY REPEATING MY EYE COLOR IN WHAT I'M WEARING. >> UH-HUH. >> I BROUGHT A COUPLE OF ADDITIONAL EXAMPLES OF THAT. UM, I COULDN'T BRING ALL MY FRIENDS WITH ME, BUT THIS IS MY FRIEND AND CLIENT CAROLINE. SHE HAS THIS BEAUTIFUL AUBURN RED HAIR, AND YOU SEE HOW THIS NECKLACE PICKS UP EXACTLY THOSE SAME AUBURN KINDS OF TONES. SO, ENVISION HER IN THAT CLASSIC LITTLE BLACK DRESS, WHICH IS A CLASSIC IN OUR WARDROBES, BUT DOESN'T SAY ANYTHING SPECIAL OR INDIVIDUALIZED ABOUT ANY OF US BECAUSE EVERYONE ELSE IS WEARING ONE. THEN, ADD THE NECKLACE THAT'S ALL ABOUT HER, AND SUDDENLY YOU HAVE THIS WONDERFULLY PERSONALIZED LOOK. I ALSO BROUGHT ALONG MY FRIEND NANCY, AND CLIENT NANCY, WHOSE HAIR IS THIS FABULOUS, ALMOST WHITE SHADE OF SILVER. SO LOOK HOW WONDERFULLY IT BLENDS WITH THE BRIGHT SILVERS AND WHITES IN THIS NECKLACE. >> AND IT WOULD NOT LOOK GOOD ON OPPOSITE LADIES. >> OH, ABSOLUTELY NOT. NO CONNECTION WHATSOEVER. NOW, ANOTHER REASON THAT THIS PIECE IS TERRIFIC ON NANCY IS THAT IT HAS A REALLY BOLD SCALE TO IT, IT'S A PRETTY DRAMATIC OVERSIZED PIECE, AND IF YOU COULD SEE THE REST OF NANCY FROM THE NECK DOWN, UM, SHE'S ABOUT 5 FOOT 11, AND A STURDY BUILD, SO SHE NEEDS SOMETHING DRAMATIC. SOMETHING SMALLER AND INSIGNIFICANT WOULD JUST BE LOST ON HER. >> UH-HUH. >> YOU AND I BOTH ARE A MORE MEDIUM KIND OF BODY SCALE WHO CAN WEAR SOMETHING IN THE MEDIUM RANGE. AND THEN, IF YOU THINK ABOUT SOMEONE REALLY TINY, I ALWAYS THINK OF MY CLIENT JOANIE, WHO'S BARELY 5 FEET TALL AND WEARS A SIZE ZERO. SHE'D BE OVERPOWERED BY WHAT WORKS ON ME, BUT DO YOU SEE HOW THE MORE DELICATE LINES OF THIS LITTLE PIECE ARE GOING TO LOOK PROPORTIONALLY LIKE A STATEMENT ON HER. >> UH-HUH. >> SO WE WANT TO BRING IN-- >> SO THE SIZE. >> OUR OWN COLORS. WE WANT TO ECHO THE SCALE OF OUR BODY BUILD. AND THEN WE WANT TO THINK ABOUT, WITH NECKLACES, THE LENGTH OF THE NECKLACE THAT WE'RE CHOOSING. BECAUSE IF A PERSON HAS A WIDER FACE OR A WIDER NECK, OR A SHORTER NECK, THEY WOULD NEVER WANT TO WEAR A NECKLACE UP HIGH LIKE THIS-- >> OH, YEAH. >> BECAUSE IT'S GOING TO LOOK LIKE IT'S STRANGLING THEM. >> CHOKING THEM, UH-HUH. >> THEY'RE GOING TO WANT IT TO FALL A LITTLE BIT LOWER. AND ON THE OTHER HAND, IF SOMEONE HAD AN OVERLY LONG NECK, OR A REALLY LONG, NARROW FACE, THAT LONGER NECKLACE IS GOING TO STRETCH THEM OUT, AND IT ACTUALLY STARTS TO LOOK SORT OF FORBIDDING OR UNFRIENDLY, SO THEY'RE GOING TO WANT TO BREAK THAT UP WITH SOMETHING THAT RIDES-- >> JUST RIGHT IN THE MIDDLE. >> A LITTLE HIGHER. NOW, THE GOOD NEWS IS THAT MANY, MANY FASHION NECKLACES TODAY HAVE A LITTLE, ABOUT 3 INCHES OF BUILT-IN EXTENDER SO YOU CAN HOOK THE NECKLACE AT ITS SHORTER POINT, ITS LONGER POINT, OR ANYWHERE IN BETWEEN. OR, IF YOU NEED A LITTLE MORE, YOU CAN SIMPLY PURCHASE A SEPARATE EXTENDER THAT HAS A LOOP ON ONE END. THE HOOK OF THE NECKLACE SECURES INTO THAT LOOP. THE HOOK ON THE OTHER END OF THE EXTENDER CAN HOOK ANYWHERE ALONG THE CHAIN OF THE NECKLACE, AND GIVE IT A PROFILE-- >> UH-HUH. >> AS LONG AS THAT. SO YOU CAN REALLY BUILD IN TREMENDOUS VERSATILITY WITH THE VERY SAME PIECES TO CONTOUR THEM TO YOUR PERSONAL FACIAL DIMENSIONS. >> THAT MAKES SENSE. >> THEN LET'S SAY JUST ONE QUICK WORD ABOUT PINS. PINS AND BROOCHES ARE ANOTHER GREAT WAY TO BRING ATTENTION UP TO YOUR COMMUNICATION ZONE, BUT YOU REALLY WANT TO BE CAREFUL WITH THIS ONE. SO OFTEN, WHEN WE'RE WEARING A JACKET, WE HAVE A TENDENCY TO PUT THAT LAPEL, THAT PIN, ON A LAPEL. WELL, THAT'S GREAT, EXCEPT IT'S PULLING ALL THE FOCUS DOWN AWAY FROM OUR FACE AND RIGHT INTO OUR BUST LINE, WHICH IS REALLY NOT OUR COMMUNICATION ZONE. LOOK HOW MUCH BETTER WHEN YOU MOVE IT UP HIGHER, AND OUT A LITTLE WIDER, AND ALL OF A SUDDEN, IT DOES ALMOST THE SAME THING THAT A PAIR OF SHOULDER PADS DO TO GIVE YOU A LITTLE STRONGER, MORE DOMINANT SHOULDER LINE, AND BALANCE EVERYTHING ELSE THAT'S GOING ON ON YOUR FIGURE. >> UH-HUH. >> SO, LOTS MORE WE COULD TALK ABOUT, BUT SOME QUICK TAKEAWAY TIPS, I HOPE, ON HOW TO WEAR YOUR JEWELRY MORE EFFECTIVELY, AND HOW TO CHOOSE THE RIGHT PIECES FOR YOU, RIGHT FROM THE GET-GO. >> AND LAST, BUT NOT LEAST... >> WELL, LAST, BUT NOT LEAST, NUMBER ONE, A BEAUTIFUL COLOR COMBINATION ON YOU, THAT SOFT COLOR IS WONDERFUL. THAT PINKISH SKIN TONE. BUT ALSO, THIS IS AN EXTRA LONG NECKLACE THAT GIVES US THE OPTION THEN OF DOUBLING IT AND WEARING IT AS A DOUBLE STRAND SHORTER ONE, INSTEAD. SO, JUST ONE MORE WAY TO BUILD THAT FLEXIBILITY INTO YOUR ACCESSORY WARDROBE. >> WELL, AND IT'S LIKE YOU GET TWO NECKLACES WHEN YOU-- >> ABSOLUTELY. TWO FOR THE PRICE OF ONE. >> TWO FOR THE PRICE OF ONE. AND JEWELRY IS EXPENSIVE AND WE WANT TO MAKE IT GO WITH MORE THINGS AS WELL AS ENHANCE OUR LOOKS ALL THE TIME. >> ABSOLUTELY. >> WELL, THANK YOU VERY MUCH. I LOVE YOUR BOOK ON LOOKING GOOD, AND CERTAINLY JEWELRY CAN HELP US TO LOOK GOOD. >> WITHOUT A DOUBT. >> THANK YOU, NANCY. I HOPE YOU ENJOYED THE SHOW TODAY. NEXT TIME, ON "CREATIVE LIVING," WE'LL LEARN HOW TO MAKE A FELTED FLOWER PIN. WE'LL DISCUSS SOME THINGS THEY DIDN'T TEACH IN BUSINESS SCHOOL, AND WE'LL SHOW HOW TO TINT FABRIC WITH CHILDREN'S CRAYONS. ONE OF MY NEXT GUESTS IS GOING TO DEMONSTRATE THE NEW 12 NEEDLE DELUXE ELECTRIC FELTING MACHINE AS SHE QUICKLY MAKES A FELTED FLOWER PIN. SHE'LL SHOW HOW TO LAYER LACE, SILKS, VELVETS, ROVINGS, AND YARNS TO CREATE A ONE OF A KIND DESIGN. ANOTHER GUEST HAS SUCCESSFULLY BUILT 3 BUSINESSES FROM THE GROUND UP. HE'LL SHARE HIS SUCCESS BY TELLING 5 THINGS THEY DON'T TEACH YOU IN BUSINESS SCHOOL. AND FINALLY, WE'LL TALK TO A DESIGNER AND CRAFTER WHO SAYS IT SEEMS ANYTHING RETRO IS POPULAR ONCE AGAIN. SHE'S GOING TO DEMONSTRATE FABRIC TINTING WITH CRAYONS, WHICH IS A GREAT TECHNIQUE THAT EVEN YOUNGER CHILDREN WILL ENJOY AS MUCH AS THE OLDER ONES WILL. BOTH OF THESE TOPICS WILL BE FEATURED ON THE NEXT "CREATIVE LIVING" SHOW. IF YOU EVER HAVE COMMENTS OR SUGGESTIONS OR IDEAS FOR SHOWS, YOU CAN E-MAIL ME AT SHERYL.BORDEN@ENMU.EDU. I'D ALSO LIKE TO ASK YOU TO BECOME A FAN OF "CREATIVE LIVING" ON FACEBOOK. JUST GO TO FACEBOOK.COM AND IN THE SEARCH WINDOW TYPE IN "CREATIVE LIVING WITH SHERYL BORDEN." I HOPE YOU'LL PLAN TO JOIN ME NEXT TIME FOR "CREATIVE LIVING." >> WE ARE VERY PLEASED TO OFFER A NEW BOOKLET THAT ACCOMPANIES THIS SERIES OF "CREATIVE LIVING." THIS BOOKLET IS TITLED "THE 6700 SERIES" AND IT FEATURES A WONDERFUL COLLECTION OF IDEAS AND INFORMATION, AND IT'S AVAILABLE FREE OF CHARGE ON OUR WEB SITE. POSTED AS A PDF FILE, YOU CAN SIMPLY DOWNLOAD THE ENTIRE BOOKLET OR JUST THE SEGMENTS YOU'RE MOST INTERESTED IN. YOU'LL FIND INFORMATION ON FOODS, NUTRITION, CLOTHING, FASHION, HEALTH AND BEAUTY, HOME DECORATING, AND MUCH MORE. FOR YOUR COPY OF THIS NEW BOOKLET, GO TO OUR WEB SITE AT KENW.ORG AND THEN CLICK ON "CREATIVE LIVING." SCROLL DOWN TO THE BOOKLET SECTION, AND YOU CAN CLICK ON THIS BOOKLET OR ON ANY OF THE OTHER BOOKLETS WE HAVE AVAILABLE ONLINE. JUST GO TO KENW.ORG, CLICK ON "CREATIVE LIVING" AND DOWNLOAD THE BOOKLET TITLED "THE 6700 SERIES." WE ALSO INVITE YOU TO SIGN UP FOR OUR FREE E-NEWSLETTER. JUST GO TO KENW.ORG AND CLICK ON THE "SIGN UP NOW" BUTTON AND INPUT YOUR E-MAIL ADDRESS. THAT'S ALL THERE IS TO IT. YOU'LL ENJOY READING AN UP-TO-DATE NEWSLETTER FILLED WITH INTERESTING TOPICS AND INFORMATION. THANK YOU.
Now Playing As: Captioned (English) (change)
Sheryl and Nancy Nix discuss how to select the right style of jewelry, and Will Post provides tips keep cats healthy. Sheryl also highlights the new regulations regarding dairy products and a healthy diet.
Media Details
Runtime: 27 minutes