DCMP Resources for Attendees of AER 2022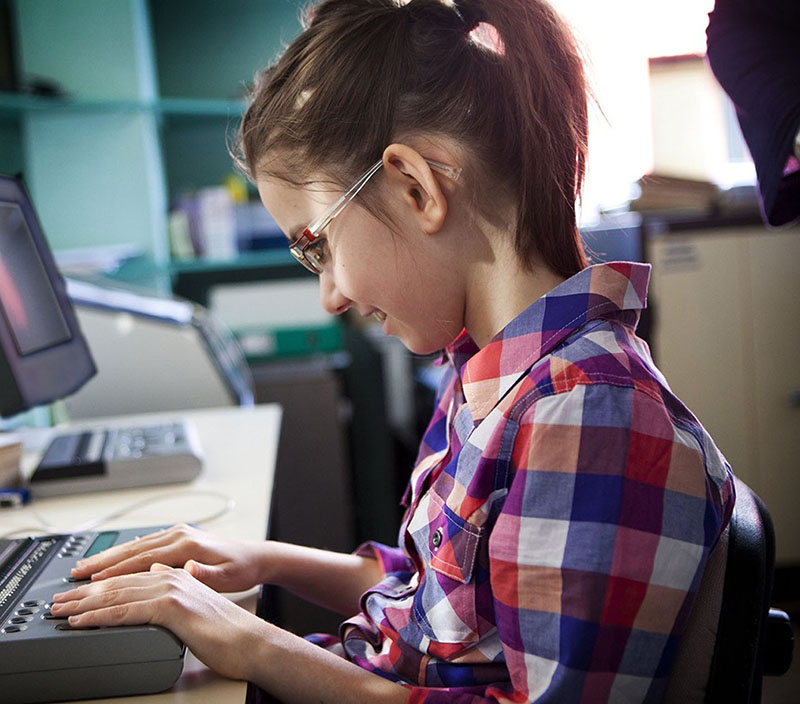 Welcome to DCMP! If you arrived here from attending the OSEP presentation at the 2022 AER Biennial International Conference, we invite you to spend some time exploring our accessible educational resources.
DCMP has many resources for professionals who work with students how are blind, visually impaired, and deaf-blind. They include thousands of educational videos with audio description, videos for teacher training and parent training, Continuing Education classes, workshops and modules with ACVREP credit, and modules for students.
There are no charges for any of our services. DCMP is funded by the U.S. Department of Education, Office of Special Education and Rehabilitation Services.
Educational Videos and Blind Life Topics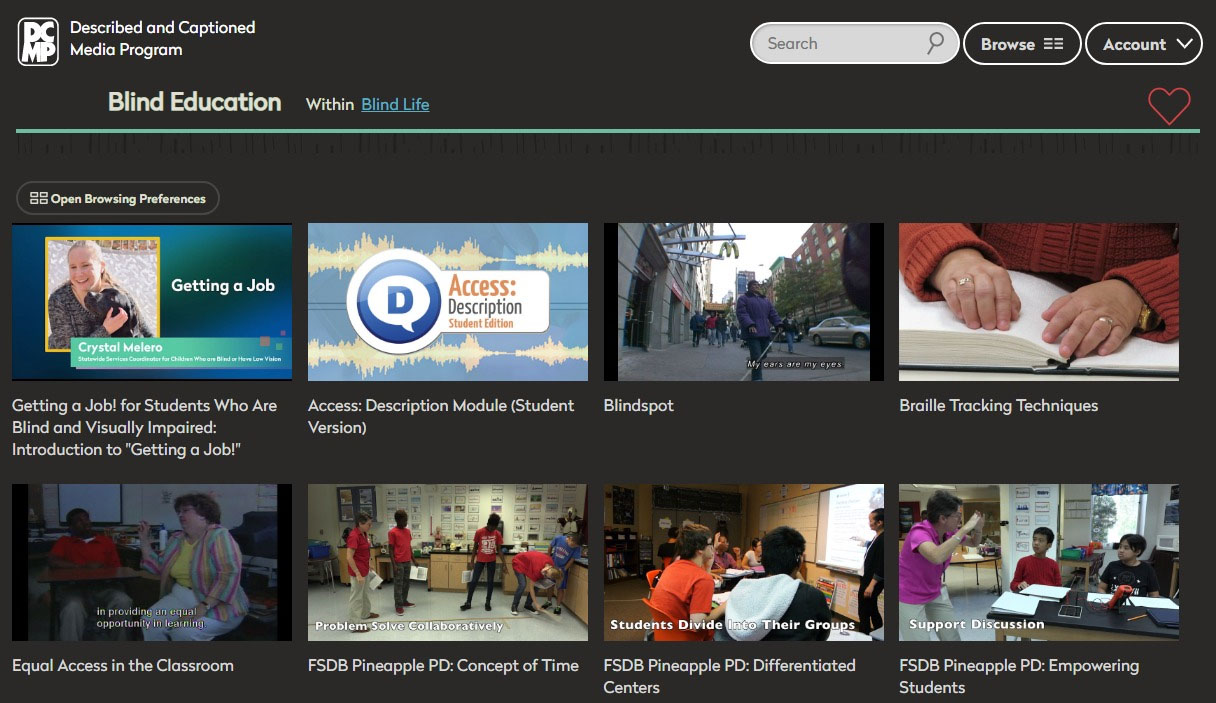 DCMP has thousands of videos covering many subjects. You can search using key words or click the "Browse" button in the header section of this website. Videos specific to blindness can be found in the "Blind Life" category.
Teachers can create and manage Student Accounts and Classes (groups) to assign videos and lessons to students and to encourage independent learning. Students only have access to the videos that you give them permission to view.
Clips and Lessons allow you to select portions of DCMP videos, create clips, and then use those clips as stand-alone videos or as part of a Lesson. A Lesson can include clips, full videos, quizzes, text, and user-submitted files. Learn more about Clips and Lessons.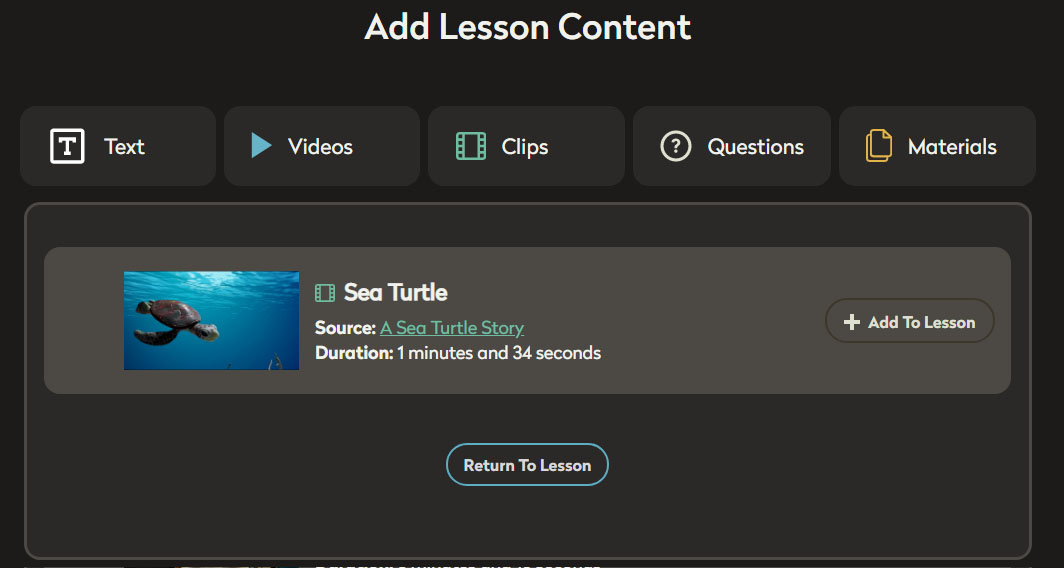 We've curated the lists below for getting started in exploring DCMP's accessible resources:
Continuing Education
DCMP offers free QuickClasses, workshops, and modules.
Workshops
The following workshops have been approved for ACVREP credit:
Raising a Visually Impaired Child (Series)
Social Skills Cinema (Series)
FSDB Pineapple Professional Development (Series)
Let's Describe
Describamos
QuickClasses
QuickClasses are facilitated, asynchronous, online classes for professionals working with students who are blind, low-vision, or deaf-blind. They are approved for ACVREP credit.
Using Accessible Media in the Classroom with Students Who Are Blind and Visually Impaired
Classroom Technology and Accessible Media
Modules
DCMP offers a variety of free, online training modules on various topics. These online modules are self-paced and available 24/7. A module can be completed all at once or over multiple sessions. The system will remember where you left off and allow you to return at a later date.
Getting a Job! for Students Who Are Blind and Visually Impaired
Sight-Reading Braille
Access: Description (Teacher/Parent Edition)
Access: Description (Student Edition)
New Module: Access: Working with Students who are Blind or Have Low Vision
Access: Working with Students who are Blind or Have Low Vision is a straightforward and informative introduction to the nature of vision loss and its implications for learning in the general educational settings and extended core curriculum. The course also provides basic information about accommodations, service strategies, community programming.
While designed for K-12 educators and staff who work with students who are blind or have low vision, anyone who works with these individuals—postsecondary faculty, rehabilitation counselors, and employment specialists, for example—will find the course useful.
Click here to be notified when the module becomes available, or to request more general information about DCMP.
Tags: description, dcmp, educators, blindness
Please take a moment to rate this Learning Center resource by answering three short questions.