Classroom, Remote, and Hybrid Learning With DCMP Accessible Videos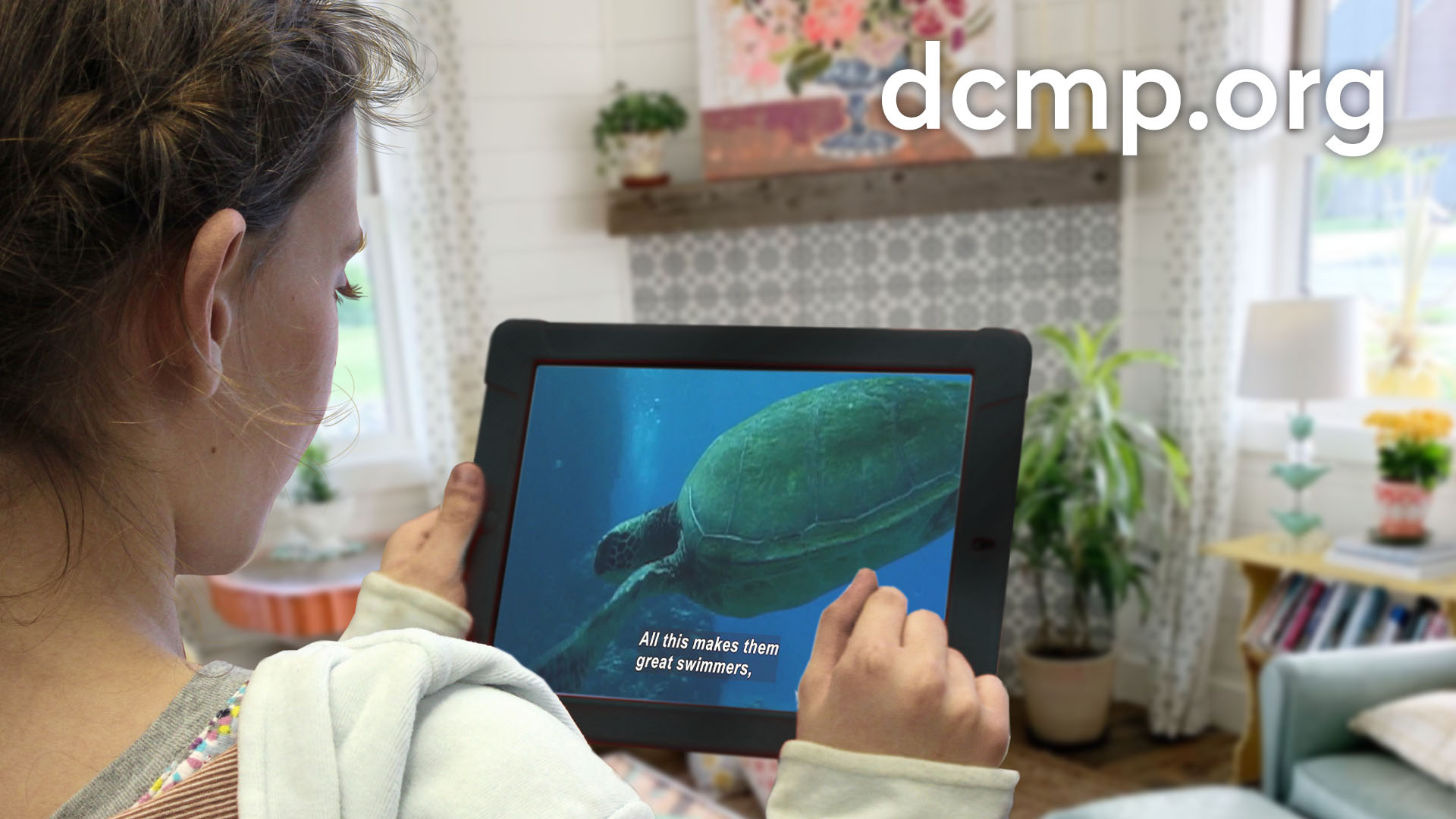 Teachers and parents across the country are taking advantage of DCMP's resources for classroom, remote, and hybrid learning. For educators who have at least one student with a disability, DCMP can help ensure that educational videos are accessible for students learning in the classroom and at home.
Editor's Note: This post has been updated to include information on using Zoom to stream DCMP videos.
DCMP has thousands of videos that are accessible and can be viewed on PCs, smartphones, tablets, Roku, Apple TV, and the iOS app. Educators can use DCMP's accessible videos for all their students, online and in the classroom, ensuring an equitable learning experience. There are no charges for membership or any of DCMP's services.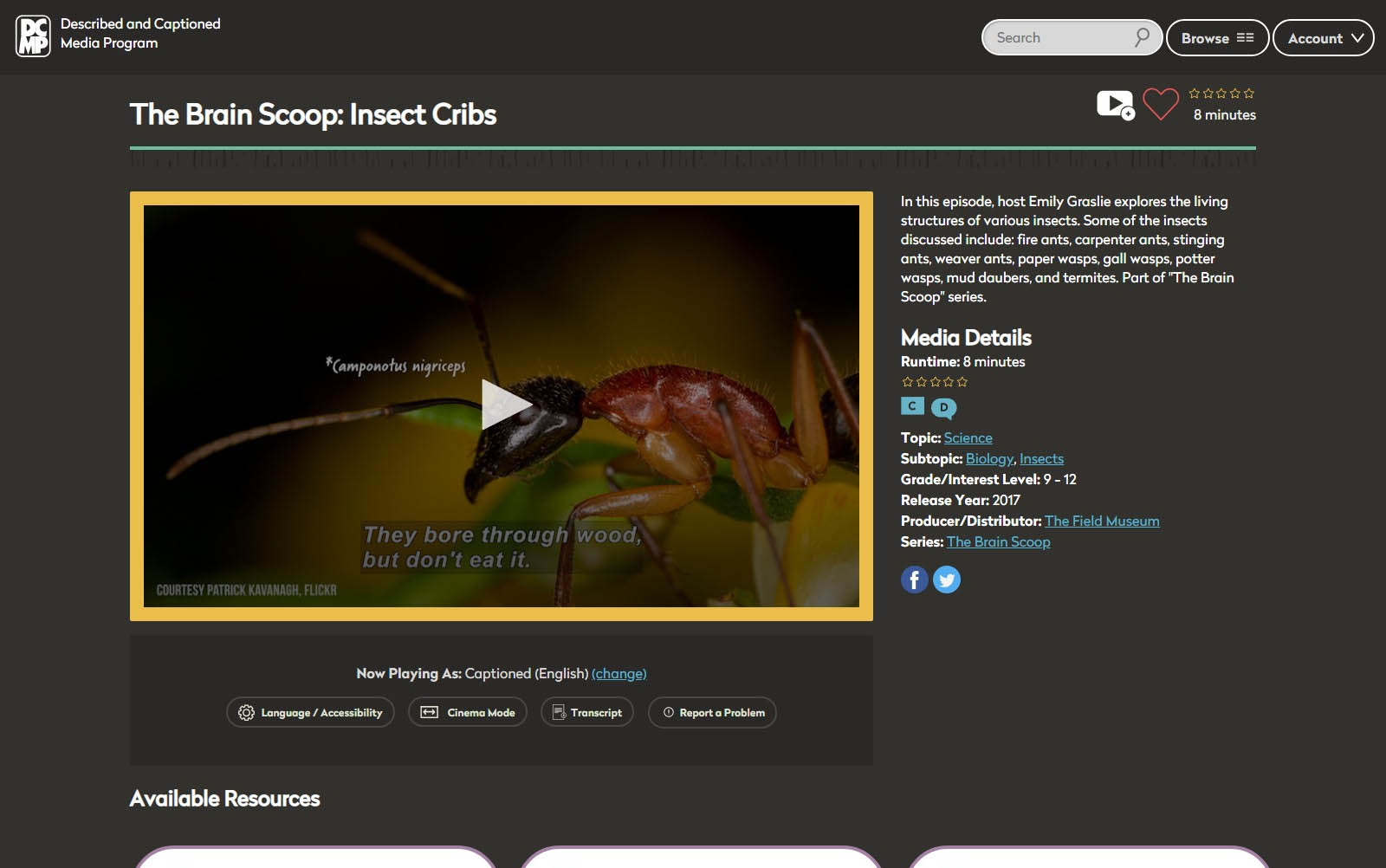 Teachers can embed DCMP's accessible videos in webpages and Learning Management Systems (LMS).



Teachers can use video conferencing apps like Zoom to share DCMP videos with students. Sharing DCMP videos in Zoom appears to work fine on Apple computers, but some Zoom users report issues with Windows. While we recommend creating Student Accounts for reliability, we have found a solution that may work if you are using the Chrome browser in Windows.

Prerequisite: Fully updated version of Chrome. When you open Chrome, look at the top right for the "More" icon, which is a vertical ellipsis ⋮ . If an update is pending, it will say "Update" in a green, yellow, or red button. Click to update Chrome.

Here are the steps to allow Zoom to pass DCMP media:



Open the menu in Chrome (three dots, top right), then click "Settings."
Click on "Advanced", then "System."
Uncheck "Use hardware acceleration when available."
Click "Relaunch".




Teachers can create Student Accounts through their DCMP dashboard and assign videos to students. Each student will have their own username and password. Learn how here.





Teachers can create Clips and Lessons, which allow you to select portions of DCMP videos, create clips, and then use those clips as stand-alone videos or as part of a Lesson. A Lesson can include clips, full videos, quizzes, text, and user-submitted files.





Parents and students can log in to DCMP from any home computer with Internet access or any tablet with a mobile data connection. Parents can create a new DCMP account for free or use the Student Account created by the student's teacher. Learn how to share Student Accounts.





Each user can easily customize the video accessibility settings to either captions or description via Browsing Preferences on the DCMP dashboard, or in the Language/Accessibility options found under the video player.





Assigned videos will appear on each student's DCMP dashboard when the student logs in to dcmp.org.





Teachers with at least one student in class who is deaf, hard of hearing, blind, visually impaired, or deaf-blind can register for free membership and use DCMP's streaming library of accessible videos for all class members.


Please share this information with teachers and parents who you feel may benefit from the use of accessible videos and accessible Clips and Lessons. If you have any questions, feel free to contact us at info@dcmp.org.
Tags: educators, parents, technology, help, remote-learning
Please take a moment to rate this Learning Center resource by answering three short questions.