Remote Learning With DCMP Accessible Videos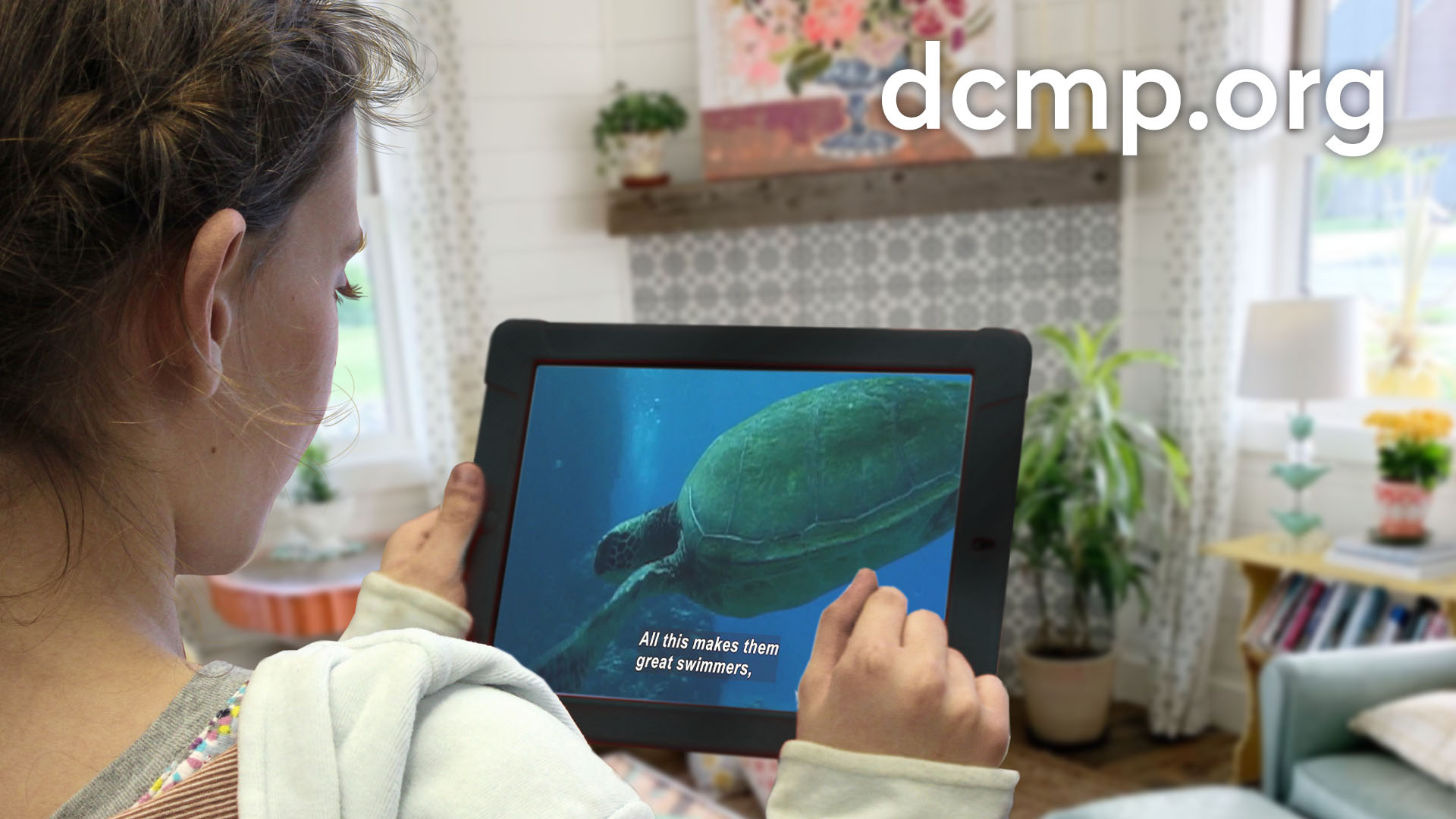 Teachers and parents across the country are taking advantage of DCMP's resources for remote learning. For educators who have at least one student who is deaf or blind and wish to implement tools for remote learning, DCMP can help ensure that educational videos are accessible for students learning at home as well as in the classroom.
DCMP has thousands of videos that are accessible and can be viewed on PCs, smartphones, tablets, Roku, Apple TV, and the iOS app. Educators can use DCMP's accessible videos for all their students, online and in the classroom, ensuring an equitable learning experience. There are no charges for membership or any of DCMP's services.
Teachers who use video conferencing services can play DCMP videos with captions or description on their PC and share the screen with students.





Teachers can create Student Accounts through the DCMP dashboard and assign videos to students. Each student will have their own username and password. Learn how here.





Parents and students can log in to DCMP from any home computer with Internet access or any tablet with a mobile data connection. Parents can create a new DCMP account for free or use the Student Account created by the student's teacher. Learn how to share Student Accounts.





Each user can easily customize the video accessibility settings to either captions or description via Browsing Preferences on the DCMP dashboard, or in the Language/Accessibility options found under the video player.





Assigned videos will appear on each student's DCMP dashboard when the student logs in to dcmp.org.





Teachers with at least one student in class who is deaf, hard of hearing, blind, visually impaired, or deaf-blind can register for free membership and use DCMP's streaming library of accessible videos for all class members.


Please share this information with teachers and parents who you feel may benefit from the use of accessible videos while teaching their students remotely. If you have any questions, feel free to contact us at info@dcmp.org.
Tags: educators, parents, technology, help
Please take a moment to rate this Learning Center resource by answering three short questions.