Map It Teacher Curriculum
The Map It curriculum, part of the Map It: What Comes Next Module, provides lesson plans, materials, and resources needed for educators and professionals to actively engage and guide students in the development of their self-determination and self-advocacy skills. The curriculum culminates with a student-focused transition plan and materials to support students' active involvement in the IEP process. It recognizes that educational settings and access to services vary across the country, creating different needs for students, educators, and professionals.
The curriculum is based on the principles of Bloom's Taxonomy and supports the development of critical thinking skills essential to self-determination.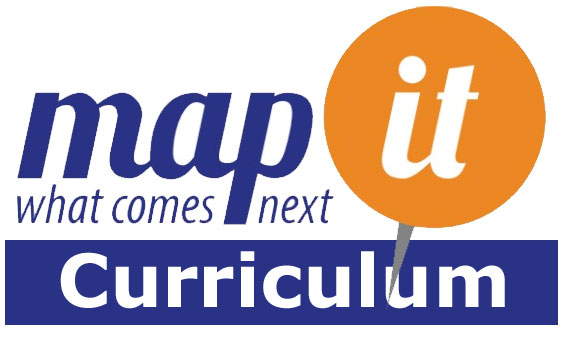 ---
Traits
Strengths
Weaknesses
Hard Skills
Soft Skills
Reviewing Hard and Soft Skills
Being Deaf or Hard of Hearing
Team
Perspectives
Values
Personality
Dreams and the Goal Tester
Career Awareness
Career Exploration
Career Preparation
Career Training
Self-Determination & Self-Advocacy
Individualized Education Plan
Laws
Accommodations
Disclosure
College Guide
Job Search
Section 1 PowerPoints
Section 2 PowerPoints
Section 3 PowerPoints
Tags: module-resource, pepnet, transition
Please take a moment to rate this Learning Center resource by answering three short questions.