How Description Can Be Effectively Used in the Classroom
By Emily Bell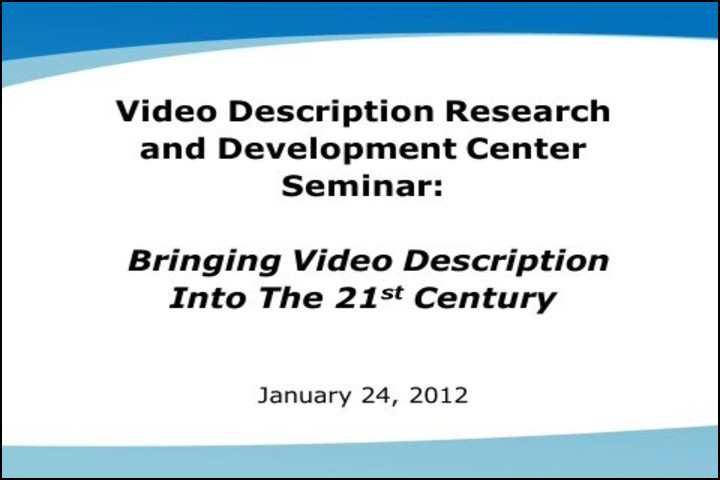 Emily Bell, Multimedia Manager at CaptionMax, gathered feedback from teachers who have used described educational videos in the classroom. In this short video clip, she provides six tips for getting the most from the programming. Ms. Bell presented these tips in the January 2012 VDRDC webinar "Bringing Video Description Into the 21st Century."
View the complete webinar here.
Tags: description, educators
Please take a moment to rate this Learning Center resource by answering three short questions.