Hundreds of New Accessible Educational Videos You May Have Missed at DCMP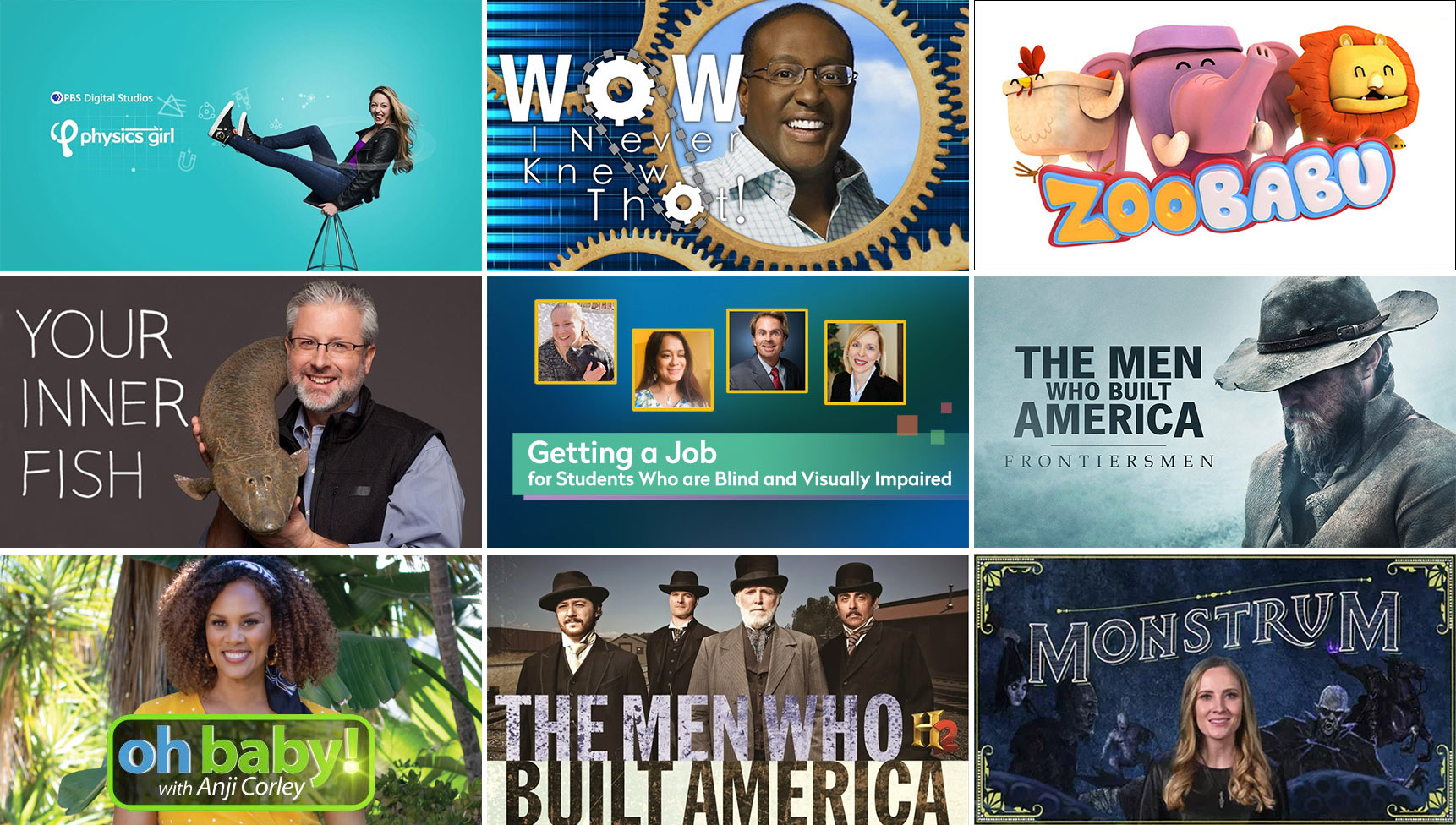 DCMP is continually adding new accessible videos and series, and you may have missed some. These lists can point you toward finding these new educational videos from many of the top content producers, including PBS Digital Studios, Teen Kids News, Litton Entertainment, the Field Museum, Bullfrog Films, PBS Learning Media, Howard Hughes Medical Institute, Cinefete, and Films Media Group. Check the "New Releases" feed on your Account Dashboard to keep up with all new arrivals!
Remember, you can see all the videos in a series by looking at each video's media details. Find the link for "Series." You can also click the link for "Producer" to see all the videos and series that are available from that producer.
Note: Teen Kids News episode 1731 provides students with tips for successfully completing online learning.
PBS Digital Studios
Weston Woods
Ambrose Video Publishing
Museum Access
Litton Entertainment
The Amoeba Sisters
Described and Captioned Media Program Series
Note: The videos for Getting a Job! for Students Who Are Blind and Visually Impaired are part of DCMP's eLearning Module of the same name. This online training focuses on the transition from school to work and offers a series of activities, supporting documents, and topical videos designed to help the job seeker prepare for the world of work. It features several blind and low-vision role models to guide students along the path to work.
A&E Television Network
688,692,693,695,697,699,700,701,702
Rochester School for the Deaf
Rocky Mountain Deaf School
Statewide Outreach Center (SOC) at Texas School for the Deaf
Howard Hughes Medical Institute
Cinefete
PBS Learning Media
New Dimension Media/Questar
Films Media Group
More Series
topic-playlist