How to Access Audio Description on Your TV and Through DCMP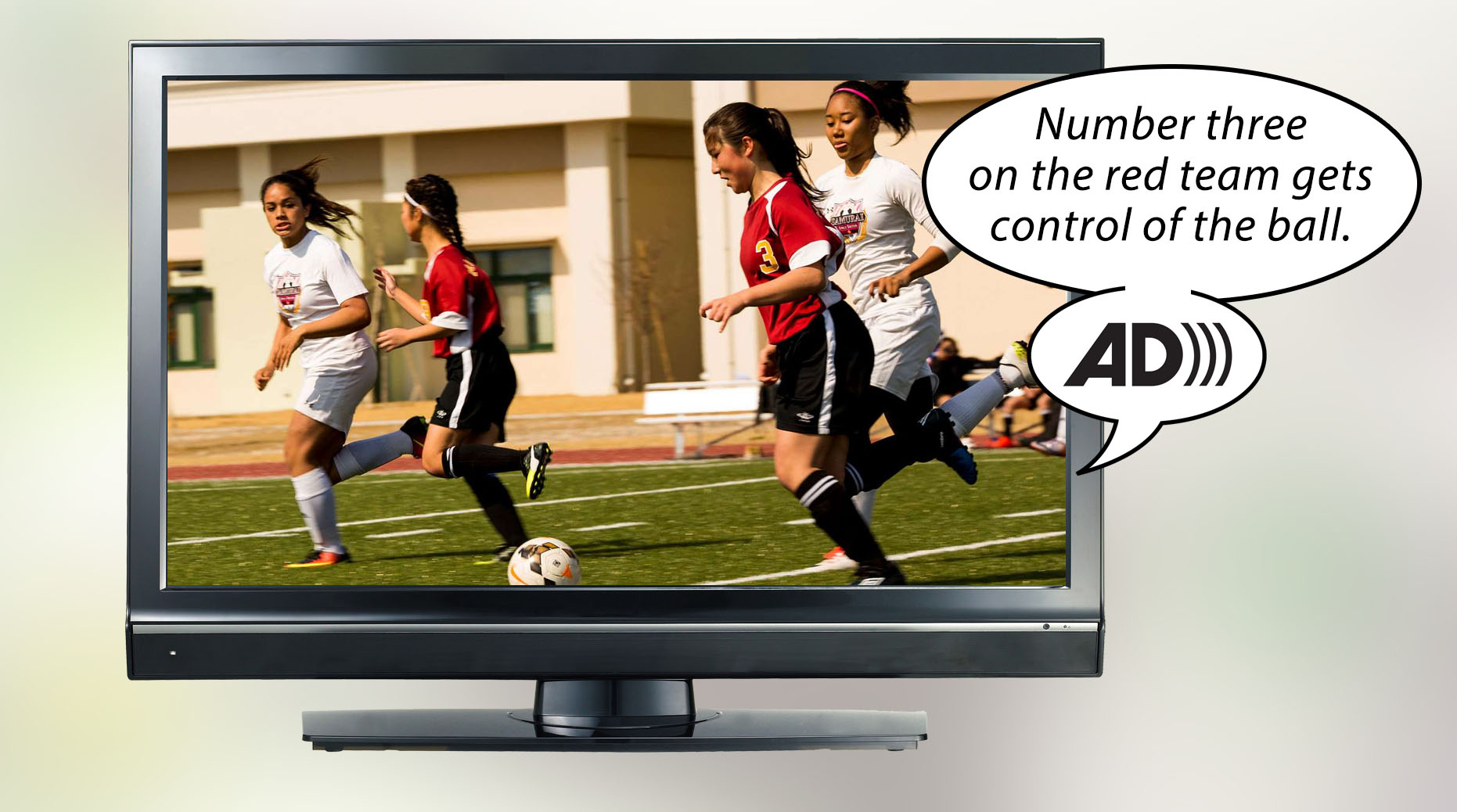 Television, movies, and videos are made accessible to people who are blind or visually impaired through the addition of audio description. Audio description is a secondary audio track with additional narration that describes important visual information in a video. It can be accessed in a number of ways, including through your TV remote through a button or voice controls. Instructions specific to many television providers and television sets can be found at the following link on the Audio Description Project (ADP) website:
How Do I Receive Audio Description on TV?
How to Access Audio Description or Voice Menus Using Their Devices
Additional information pertaining to television accessibility can be found below on the InMyArea website:
Guide to Cable Providers and Streaming Services for People With Disabilities
For families and educators who have children with disabilities, the Described and Captioned Media Program (DCMP) provides free access to over 10,000 educational videos through funding from the U.S. Department of Education. This includes hundreds of educational television series that have captions and audio description available through our accessible video player. Many videos also have American Sign Language interpretation. Learn more about what DCMP offers:
Services for Families and Educators
Listen to this example of a video with audio description:
Partner With DCMP
DCMP partners with content creators to make their high-quality, educational productions accessible through captions and audio description. These partners include Disney/ABC, Steve Rotfeld Productions, Emily Graslie, A&E, Eyewitness Kids News, Physics Girl, and scores of others. If you are interested in making your content accessible and available to children with disabilities, please contact us:
Meg LeVigne
mlevigne@dcmp.org
O: 978-318-0084
C: 404-326-1060
Tags: description, consumers, technology, producers-and-distributors
Please take a moment to rate this Learning Center resource by answering three short questions.