Interactive Transcripts for Captions and Description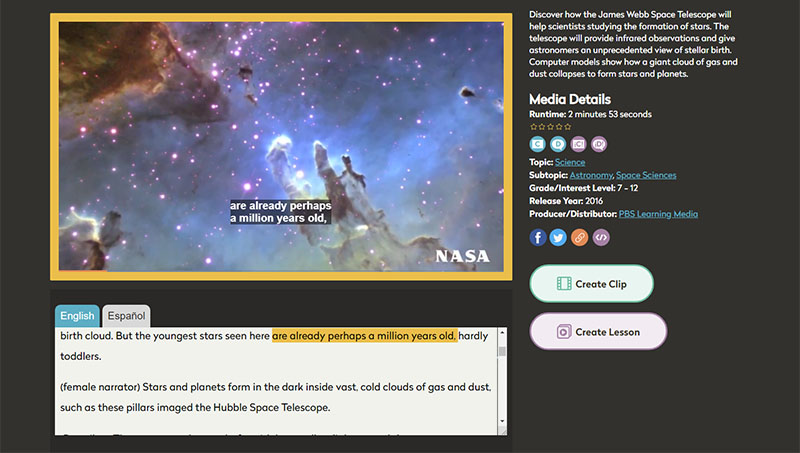 DCMP videos include transcripts of the caption and description files. Interactive Transcripts scroll "live" as the video plays, with words highlighted in yellow as they are captioned or spoken so that students can follow along. Interactive Transcripts are accessible by screen readers.
Transcript files can be downloaded and/or printed. They can be used by teachers to pre-teach vocabulary and by students as study guides. Many of our videos allow you to access both the captioning transcript and the description transcript. Transcripts can be read via refreshable braille display by students who are blind or deaf-blind.
Locate the "Transcript" button below the video player, and click to enable the Interactive Transcript feature.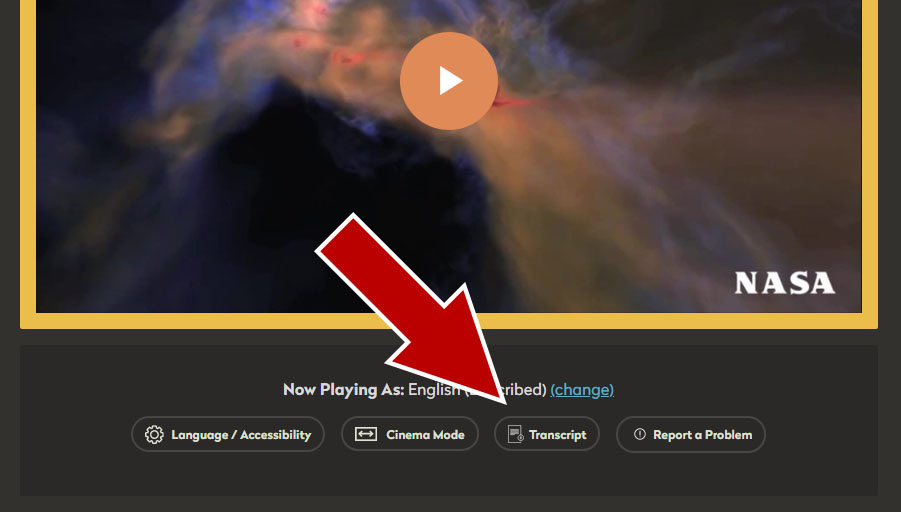 Use the toggles to display the transcript of the captioning file, description file, or both simultaneously.

When screening videos, you can use the "Search" feature to find words within the transcripts, and it will take you directly to that section of the video.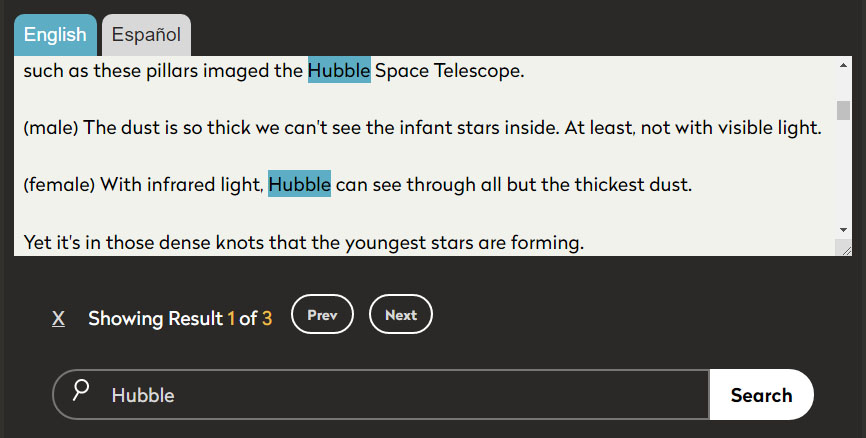 To learn about other features, such as the ASL Pop-up, Clips & Lessons creator, standards alignment, and player-based accessibility features, visit our Help Center.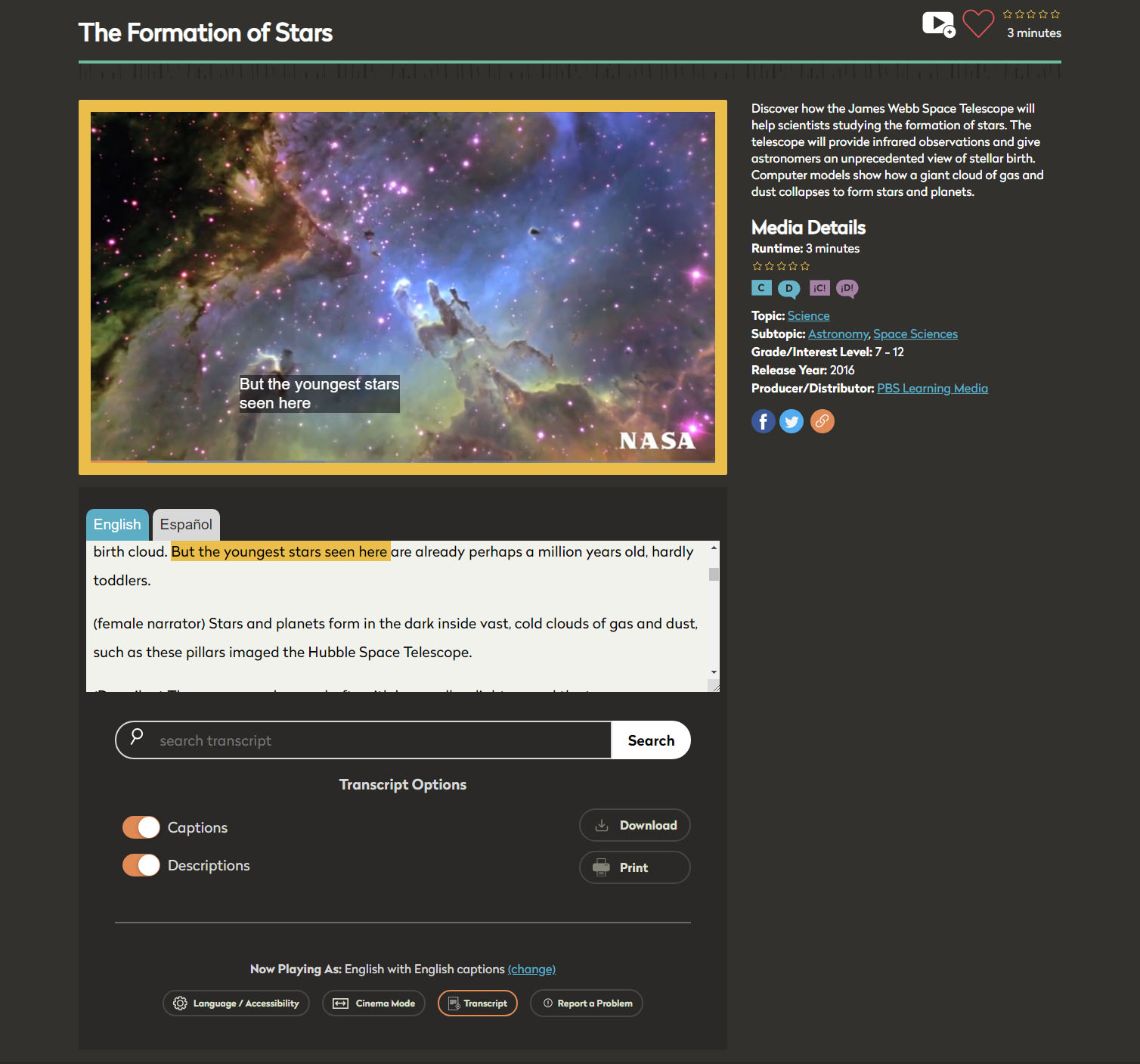 Tags: description, captioning, educators, literacy, help
Please take a moment to rate this Learning Center resource by answering three short questions.