Earth Day - April 22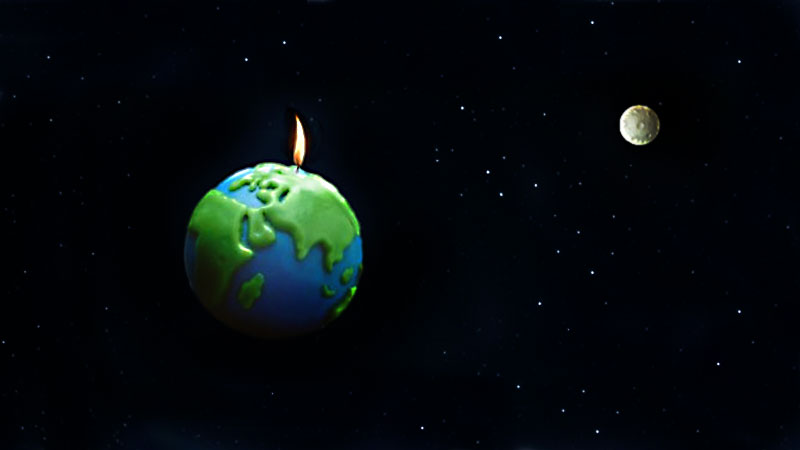 Earth Day was founded by United States Senator Gaylord Nelson as an environmental teach-in, first held on April 22, 1970. Activities for Earth Day, and often for the whole week, focus on the environmental issues that the world faces. These issues include extreme weather, rising sea levels, and altered ecosystems due to increased levels of CO2 in Earth's atmosphere.
In conjunction with Earth Day, the March for Science is conducted on April 22, celebrating science and the role it plays in everyday lives. Scientists estimated that 1.07 million people participated in rallies and marches for the first March for Science in 2016.
According to the Earth Day Network, "People march, sign petitions, meet with their elected officials, plant trees, clean up their towns and roads. Corporations and governments use it to make pledges and announce sustainability measures."
One of the simplest and most effective ways to help the environment is to plant a tree. Trees that consume the most carbon dioxide and poisonous gases are pines, oaks, Douglas fir, bald cypress, and black walnut.
Students can learn more about Earth Day and conservation efforts by viewing the described and captioned videos below.
Related Resources
Accessible Media
Conservation Videos
12th Hour
2050: A World Without Meat
A Project for the Planet: Service Learning in Your Community
ASL
All About the Holidays: Earth Day
ASL
Climate Change
Community Helpers: Environmental Scientist
Crash Course Kids Earth Science
Crash Course Kids Earth Science
Crash Course Kids Earth Science: A Fresh Future
DIRT! The Movie
Engineering River Cleanups
Human Elements: How Otters Can Save the Sea
Into the Outdoors: Careers in Conservation
It's Okay to Be Smart: Can Trees Really Fight Climate Change?
Moko: The Ever Changing Land
Uno Dos of Trace: Are Reusable Water Bottles Actually Bad for Us?
Into the Outdoors (Series)
Eco S.O.S. (Spanish) (Series)
My Little Planet (Series)
Green Revolution (Series)
Climate Connections (Series)
Tags: educators, holidays, topic-playlist
Please take a moment to rate this Learning Center resource by answering three short questions.