Audio Description: The Visual Made Verbal
Joel Snyder tells us that Audio Description (AD) provides a verbal version of the visual for the benefit of people who are blind or have low vision. Succinct descriptions precisely timed to occur only during the pauses in dialogue or significant sound elements of performing arts or in media allow persons with vision impairments to have greater access to the images integral to a given work of art. Mr. Snyder provides a brief summary of the history of description and then overviews how creating description is an art, the venues for description, skills required of a professional describer, and why description is important to literacy.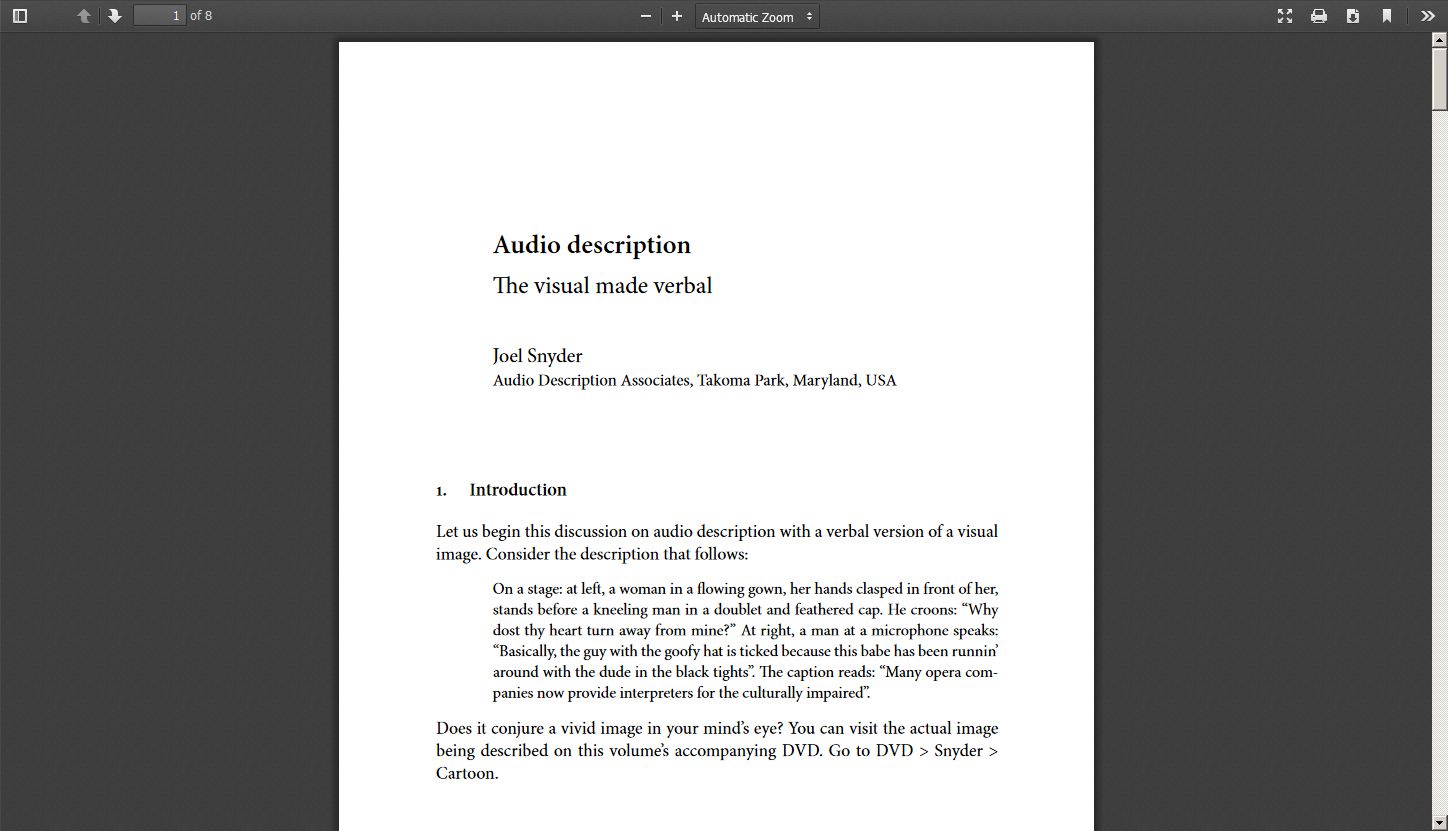 Tags: description, history, literacy
Please take a moment to rate this Learning Center resource by answering three short questions.