Subcommittee on Telecommunications and the Internet 2008
Larry Goldberg, the Director of Media Access for WGBH in Boston, delivers a testimony to Congressional members of the ''Twenty-first Century Communications and Video Accessibility Act of 2007'' subcommittee regarding the efforts undertaken by WGBH and NCAM to ensure accessibility in the digital age. Topics covered include the following: a brief history of captioning and audio description, some of the accessibility challenges faced by producers in moving their content to the Internet, the development and goals of the Internet Captioning Forum, and the need for standardization of captioning formats for the Web.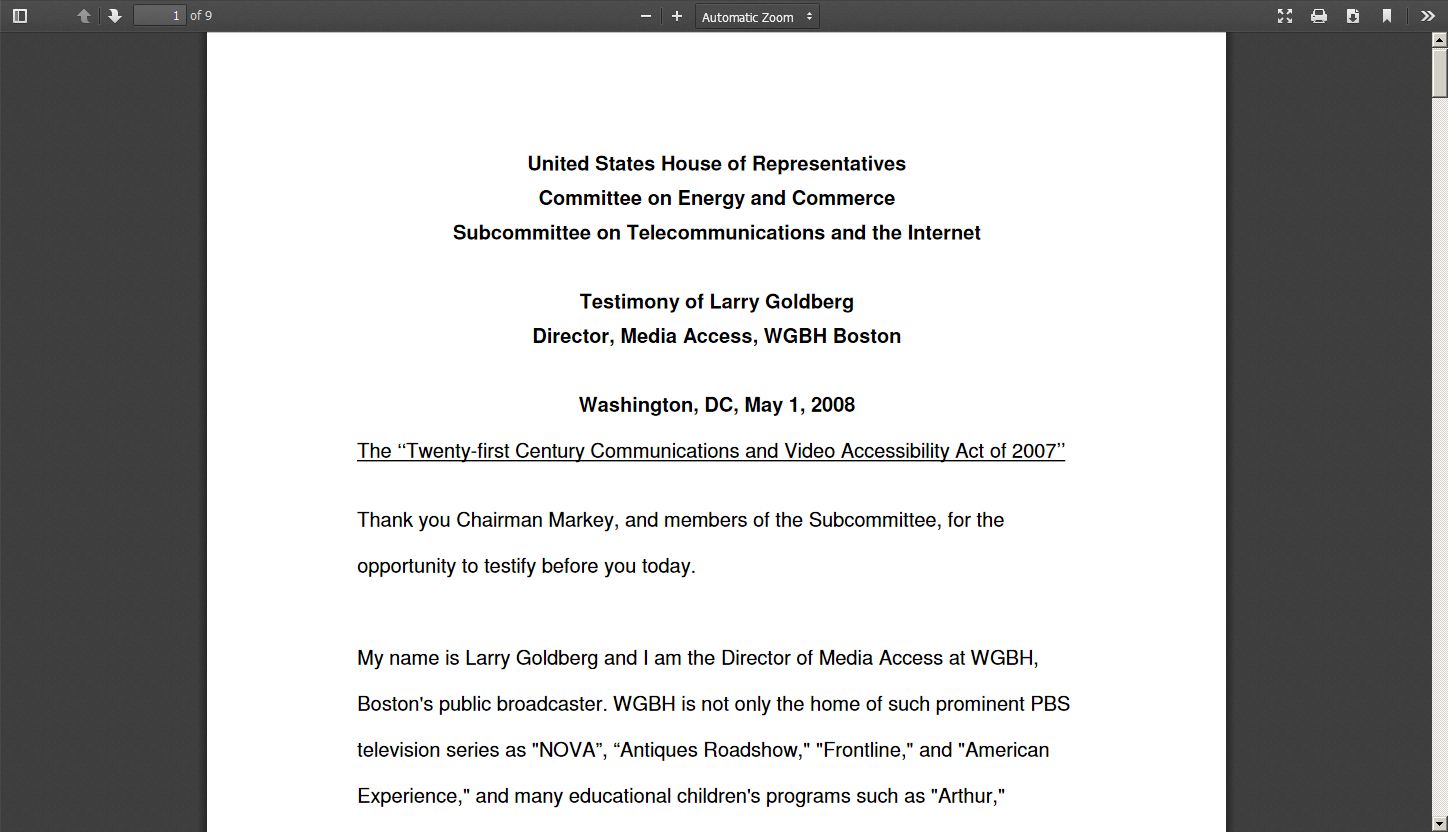 Tags: research, captioning, description, history
Please take a moment to rate this Learning Center resource by answering three short questions.