Adding Audio Description to Television Science Programs: What is the Impact on Visually Impaired Viewers?
Science programs on television present much of their information only visually. For people who are visually impaired this reliance on visual cues limits access to the learning and enjoyment such programs offer. Emilie Schmeidler discusses the intent to provide visually impaired people with more access to the programs' content and to make viewing more satisfying by ensuring that people with disabilities have the same access to information and opportunities that people without disabilities do.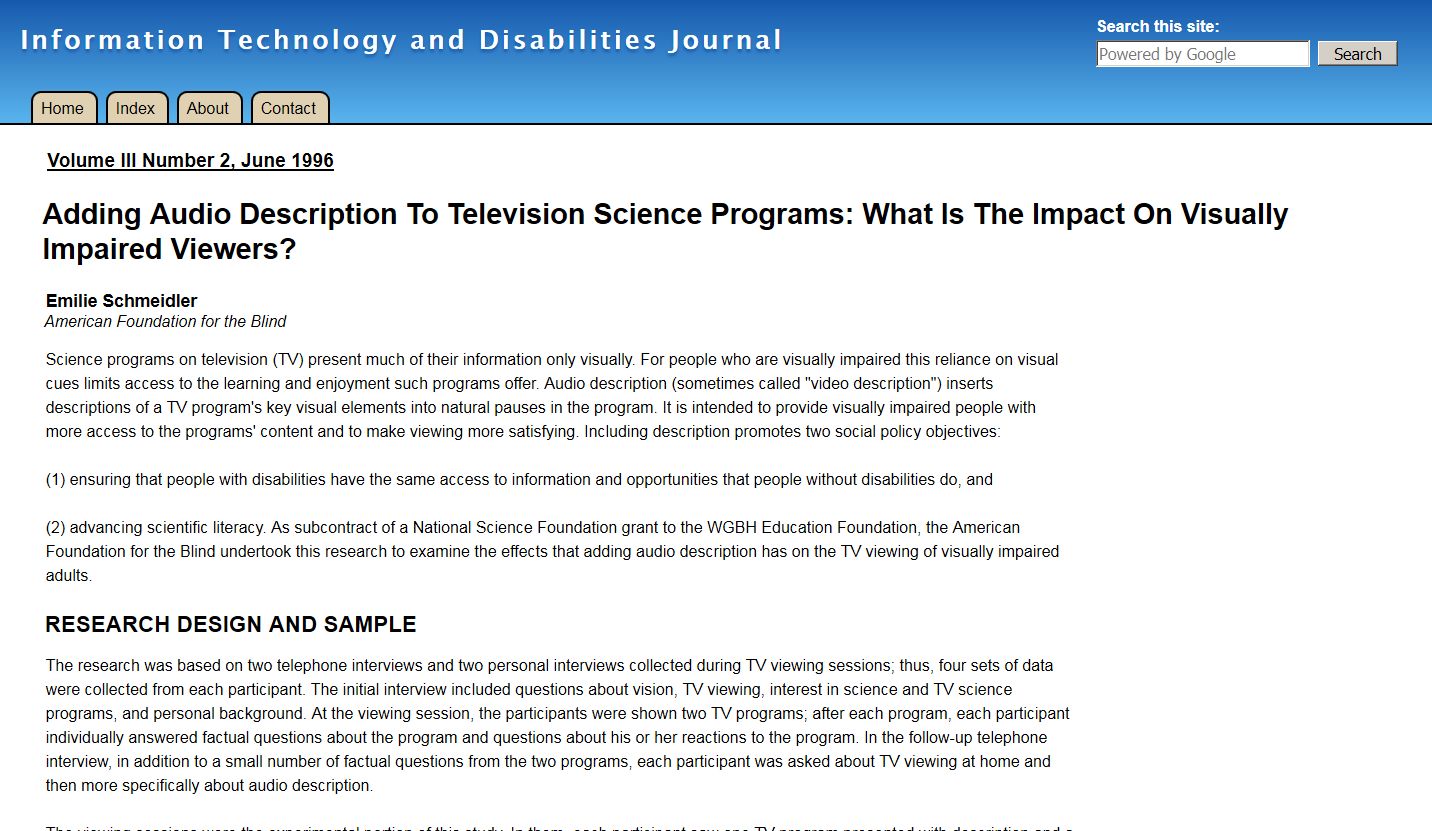 Tags: research, description
Please take a moment to rate this Learning Center resource by answering three short questions.