Children's Literature Featuring Characters Who are Blind or Have Low Vision: Annotated Bibliography
Approximately 50 book titles compiled by Mary Ann Siller. A reading motivation for students who are blind or visually impaired is to introduce them to books with visually impaired characters. The forty-eight titles in this bibliography compiled by Mary Ann Siller include stories about Ronald who has an array of humorous mishaps until he gets this glasses (Watch Out Ronald Morgan!), an emperor's daughter who is blind (The Seeing Stick), Brian who is blind and learns to take care of his new parakeet (Brian's Bird), and many more.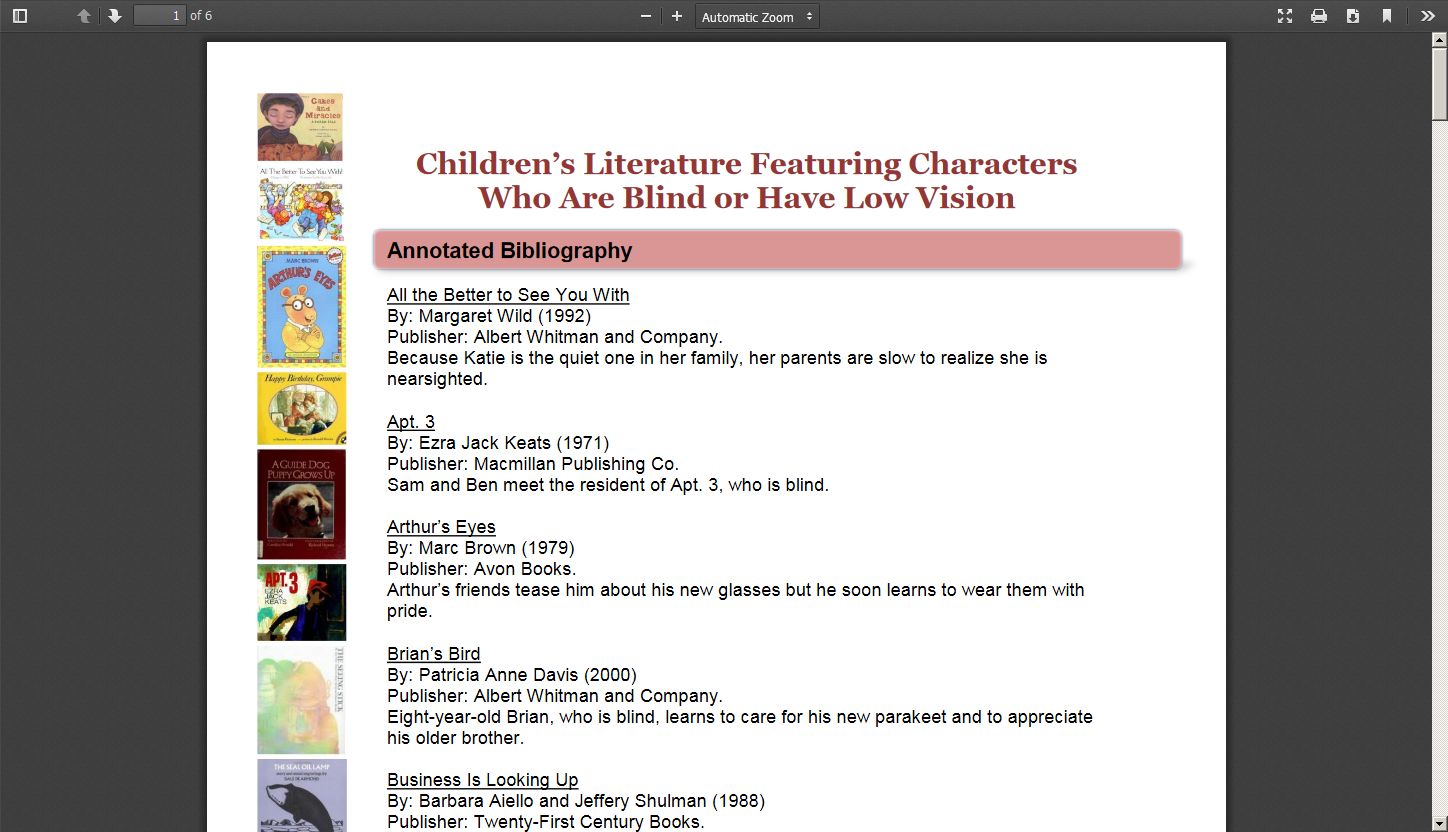 Please take a moment to rate this Learning Center resource by answering three short questions.