Descriptive Children's Television: Bridging the Gap for Blind Kids While Benefiting All Kids
While some research has been conducted about the benefits of description and blind adults, no empirical data have been collected relating to benefits of description for children. In this paper by Melanie Peskoe, literature has been reviewed to discuss (1) the emerging trend toward educational programming for preschool-aged children, (2) the various theories about how children learn, and (3) the implications of description for both blind and sighted children. This paper serves as a foundation for future, needed research on this topic and calls for attention to be paid to both the social impact of description as well as the methods used for deciding when, what, and how to describe.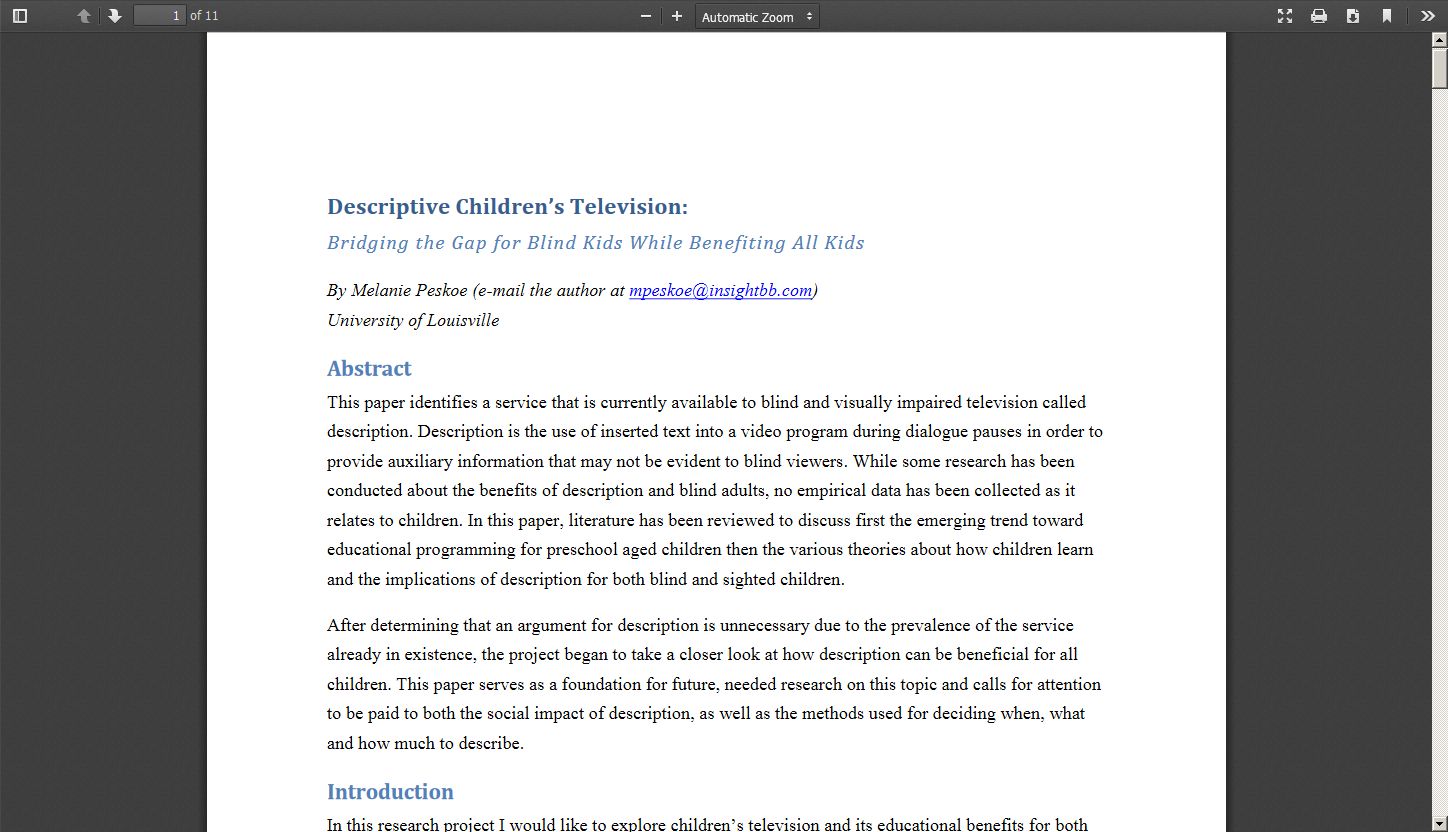 Tags: description, research
Please take a moment to rate this Learning Center resource by answering three short questions.