Making Your Productions Accessible
How Captioning and Description Can Benefit You
Introduction
It is estimated that there are over 50 million consumers who have some level of hearing or vision loss. In order for these individuals to enjoy media that sighted and hearing people do every day—from television to the internet— accessibility is essential. If you're a media producer, you're potentially missing out on these individuals accessing and enjoying your productions!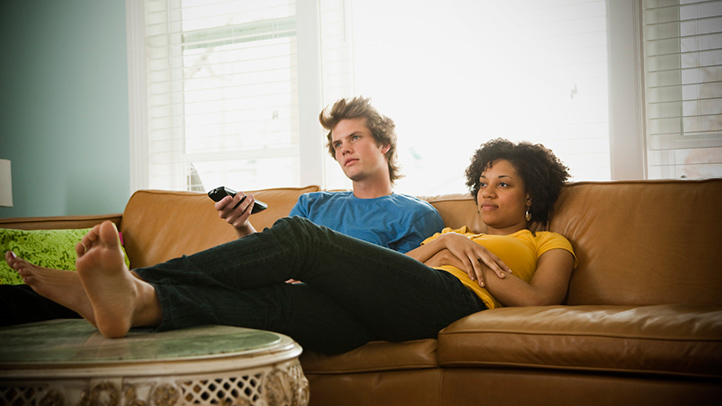 If you want to expose this audience to your products, you have to make the products accessible to them. How do you do that? Well, there are at least two ways. The first: captioning. The second: description.
Captioning is the process of converting the audio content of a television broadcast, webcast, film, video, DVD, live event, or other productions into text and displaying the text on a screen or monitor. Captions not only display words as the textual equivalent of spoken dialogue or narration, but they also include speaker identification, sound effects, and music description.
Description is the verbal depiction of key visual elements in media and live productions. Also known as "audio description" or "video description," the description of media involves the interspersion of these depictions with the program's original audio.
By adding these two essential accessibility options to your media items, you're potentially allowing over 50 million more Americans access to your products!
Some Statistics on Hearing and Vision Loss
Hearing Loss Statistics
The National Association of the Deaf reports that there are more than 32 million Americans who are deaf or hard of hearing, and 30 million more are exposed to dangerous levels of noise.
These Americans do not always have equal access, they can never enjoy a first-run movie, and they rely solely on captioned TV and captioned media for access. Federal law recognizes that fact and has mandated certain requirements of the producers, distributors, and users of this media. For more information, check out the DCMP accessibility information article Federal Laws and Captioning.
Vision Loss Statistics
The American Foundation for the Blind reports that an estimated 21.2 million adult Americans either "have trouble" seeing, even when wearing glasses or contact lenses, or that they are blind and unable to see at all. Adding description to your media items is a great way to provide equal access to those who are blind or visually impaired.
Deaf-blindness Statistics
The American Association of the Deaf-Blind estimates that there are between 42,000 and 700,000 persons who have some level of both vision and hearing loss. Adding both captioning and description would grant those will little vision and/or hearing access to your productions.
Why Accessibility Is Important to ESL Students and Adults Too!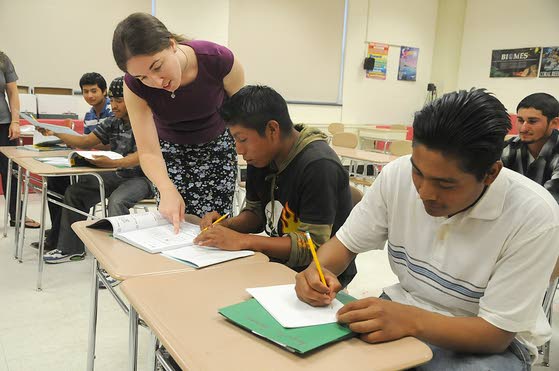 Within this multilingual planet of ours, the most widely spoken language of all is the one that you readers of this paper are using right now: ENGLISH. It follows only too naturally, then, that English itself—in one form or another—is one of the USA's biggest exports.
English is also the required second language in many countries and widely taught in others. By offering your overseas buyers or dealers the options of captioning and description, you are—in effect—giving them a whole new catalog of products to choose from. You are also helping them to use your regular material in a very special way: to master English.
Adult Education Statistics
The group of people who fall into the category of English as a Second Language (ESL), English Language Studies (ELS), or English Language Learners (ELL)—or as known by other names—is a huge and growing domestic market. According to a 2004 study, ESL is the fastest-growing area of service for community colleges, with more than 21% of adult classes teaching ESL.
ESL Statistics
There are 32 million people in the United States for whom English is a second language. According to the 2000 Census, the U.S. Hispanic or Latino community now numbers 35.3 million. The Asian-American population numbers 10.9 million. These numbers are only expected to continue to grow. (In less than two years, the new numbers will be out.)
Captioning Helps ESL Learners!
New Americans from all over the world are eager to learn our language, and nothing can teach them English better than media with captions. Studies show that the ESL population dramatically improves its English language, vocabulary, and comprehension by watching captions. These same studies show that captioned television is a great motivator for ESL students, too.
Description Helps ESL Learners!
As with captioning, description can help ESL students by providing a good set of vocabulary words, mostly descriptive words, and focal points within a production. It seems logical that these students benefit by having a voicer actually guide them through the visual media, helping them focus and thus comprehend the content better than they would without it.
Accessibility and Literacy: A Perfect Match
Literacy Statistics
According to the National Adult Literacy Survey (NALS), it is estimated that 23% of the adult population—more than 44 million Americans!—has only rudimentary reading and writing skills.
Literacy to Your Advantage
"Great," you may be saying, "but my media aren't literacy media." Yes they are! And you will find they are even more so when you add captioning and description. By coupling your power-packed visuals with sound-correlated captions and vision-guiding description, you have synergized your media with an unbeatable literacy formula.
Literacy is an achievable national goal. It can be significantly aided through increased numbers of captioned and described media.
Cost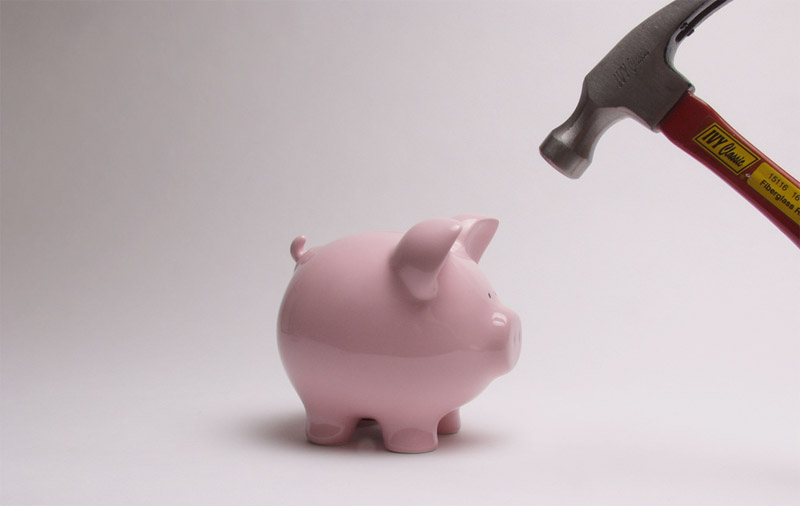 Costs related to captioning and description vary depending on how you choose to provide captions. You can caption and describe your products yourself, but it can be time-consuming, especially for a person just beginning, and you probably won't provide the quality an experienced agency can. If you want to learn more about how to get your media items captioned, check out DCMP's accessibility article How Do I Get My Media Captioned?. To find a captioning and/or description agency, check out the subheading "Description and Captioning Agencies" for lists of agencies.
As with most things, you tend to get what you pay for when it comes to accessibility, but if accessibility allows you to reach over 50 million new consumers, chances are the accessibility options you add to your media items won't only pay for themselves, you'll probably make a profit.
Resources to Help You
In order to market an accessible product, it's important to know some of the organizations, schools, and companies specifically interested in captioned and described media in order to network, and that starts with knowing which facilities specifically focus on people who are deaf, hard of hearing, blind, visually impaired, deaf-blind, learning English as a second language, and/or focused on literacy. Below is a list of sources. (Please keep in mind an agency, organization, school, or other facility listed here does not constitute an endorsement by the U.S. Department of Education, the National Association of the Deaf, or the DCMP.)
Schools for the Deaf
Below is a websites that list schools for the deaf and hard of hearing throughout America.
http://www.deafed.net/PageText.asp?hdnPageId=105
Also check out the American Annals of the Deaf, which is a professional journal dedicated to quality in education and related services for deaf or hard of hearing children and adults. Each year the Annals publishes four literary issues (Spring, Summer, Fall, and Winter) and an annual reference issue of schools and programs in the United States and Canada for students who are deaf or hard of hearing and their teachers.
Schools for the Blind
The Council for Schools and Services for the Blind lists schools for the blind and visually impaired.
https://cosbvi.org/schools-for-the-blind/
Literacy Groups
Below are two websites of various literacy groups. The first is a list of organizations focusing on people who are learning English as a second language. The second is a list of literacy groups from National Assessment of Adult Literacy.
http://www.multilingualbooks.com/eslassoc.html
http://nces.ed.gov/naal/links_national.asp
Description and Captioning Agencies
Need some price quotes? Shop around! Check out the following DCMP lists for the contact information of description and captioning agencies.
We Will Help Make Your Opportunities
If you don't know where to turn regarding accessibility information, contact us at the Described and Captioned Media Program. We are a nonprofit consumer organization with an agreement with the U.S. Department of Education to select, describe, and caption educational media for K–12 students. We will provide you with free, objective advice and information, as well as ideas related to how to market your products to the aforementioned audience.
Please take a moment to rate this Learning Center resource by answering three short questions.