COVID-19 Response: What DCMP is doing to support remote learning
DCMP continues to support families and educators with free Remote Learning resources.
Families and educators who have at least one student with a disability can register for free membership and access over 8,000 captioned and described educational videos.
Teachers can create Student Accounts, group students together in Classes, and assign videos to students and Classes. Learn more here.
Users can instantly choose "captioned" or "described" with the Language/Accessibility button found under the video player.
Many accessible videos are available without a membership and can be viewed by anyone without registering. View non-member titles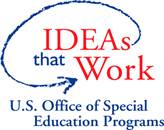 Disclaimer
Fully Funded by the Department of Education
Streaming TV and Movies, DVDs, Interactive Media, Resources, and more.
We're here to educate students with sensory disabilities, along with their parents and teachers. Our major network-produced, educational content is carefully customized to serve the needs of K-12 students, as well as adult students studying to meet the needs of blind and deaf students.
Over 7,000 educational videos. Including content from: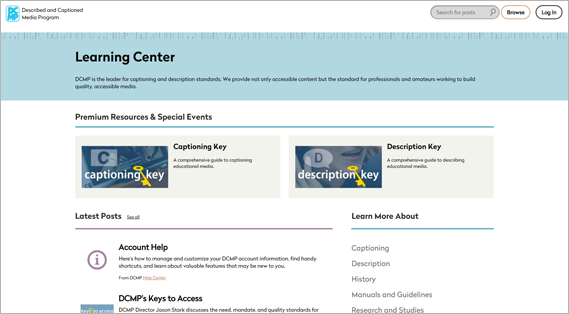 DCMP provides a variety of resources to serve students with sensory disabilities, and we literally hold the standard for described and captioned media.
---
From Our Learning Center:
Making an Impact
I was very impressed with the content and quality of this media and have recommended this site to others that may find this site very useful for the education of the students.

Angelica R.