DCMP Partners With Slice of Pie Productions to Make Award-Winning Documentary "The Automat" Accessible With Audio Description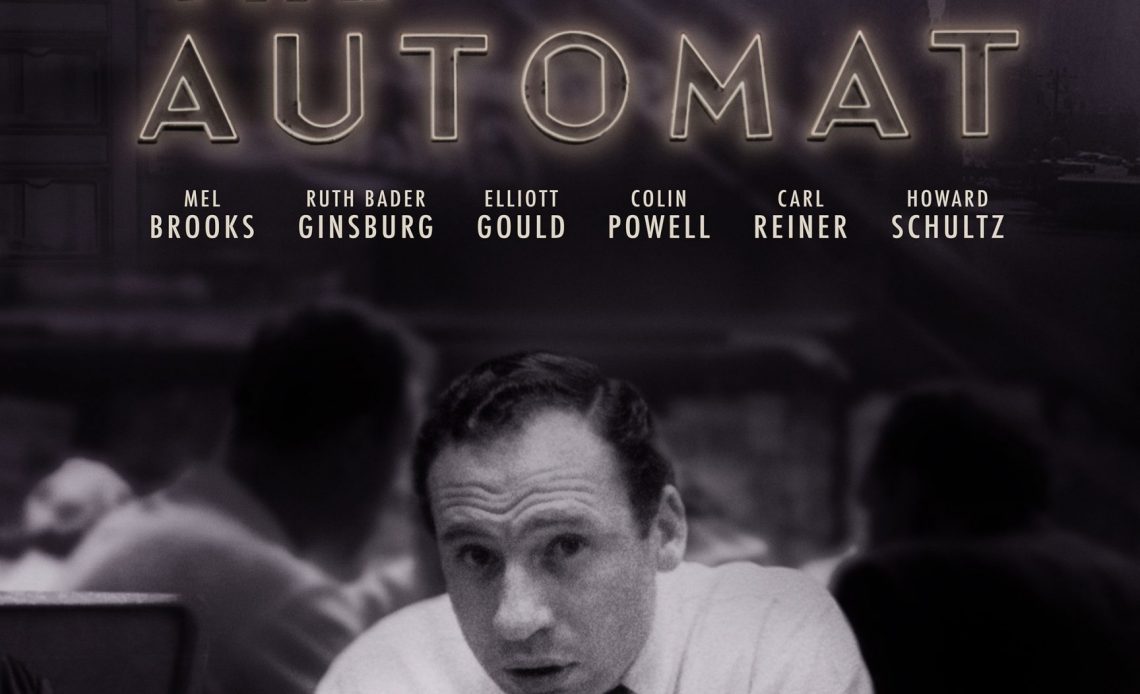 The Automat Horn & Hardart Movie. © 2023 A Slice of Pie Productions
The Described and Captioned Media Program (DCMP) is proud to partner with Slice of Pie Productions to make its award-winning documentary The Automat accessible for persons who are blind and low vision. Produced and directed by Lisa Hurwitz and written by Michael Levine, The Automat explores Horn and Hardart's Automat restaurants and includes fond memories of iconic Americans' experiences, including actor Mel Brooks, Ruth Bader Ginsburg, Elliot Gould, Carl Reiner, and Howard Schultz.
DCMP created audio description for The Automat, a secondary audio track describing important visual information. "When Fran Fulton, who is blind, reached out to me asking if there were any audio descriptions for my film so she could enjoy the movie too, I didn't know yet what descriptions were," said Lisa Hurwitz. "I started looking into it and how I could get them, and that's when I found the Described and Captioned Media Program. I am so thankful to them for helping me make my independent film more accessible to everyone."
"I thoroughly enjoyed The Automat," said Fran Fulton. "I could feel Mel Brooks' love and devotion to the culinary institution! My parents were born and raised in New York, and when we would travel back to the city, I always enjoyed going to Horn and Hardart. Thank you very much for putting a D to this documentary."
"We're proud to partner with A Slice of Pie Productions and make this wonderful slice of history accessible to persons with disabilities," said DCMP CTO Kyle Sisk. The Automat is freely available at dcmp.org to students with sensory disabilities via DCMP's targeted distribution to schools.
The Automat is streaming with audio description on HBO Max. It is also available to view on Prime Video, Apple TV, and Roku.
About The Described and Captioned Media Program
DCMP has been a leader in media accessibility in education for thirty years and provides accessible, educational media to students with disabilities through a grant from the United States Department of Education.
About Slice of Pie Productions
A Slice of Pie Productions is a woman-owned film production company and film distributor located in New York City. Visit ASliceOfPieProductions.com to learn more.
Tags:
Please take a moment to rate this Learning Center resource by answering three short questions.