Abused Deaf Women and Their Families: A Lack of Information
By Anne Phillips and Marta Mulholland
Fear, intimidation, and power are maintained through many forms of abuse. Thousands of women across America are abused each year. Violence has a devastating effect on the lives of all people. We must work together to eliminate it from our society. Unfortunately, many deaf, deaf/blind, and hard of hearing women do not understand how to deal with their dire situation. There is a lack of critical support and materials—specifically, captioned media—available for widespread distribution to help protect these women and educate their families.
[Editor's Note: This article was written in 2009. Some information may be outdated.]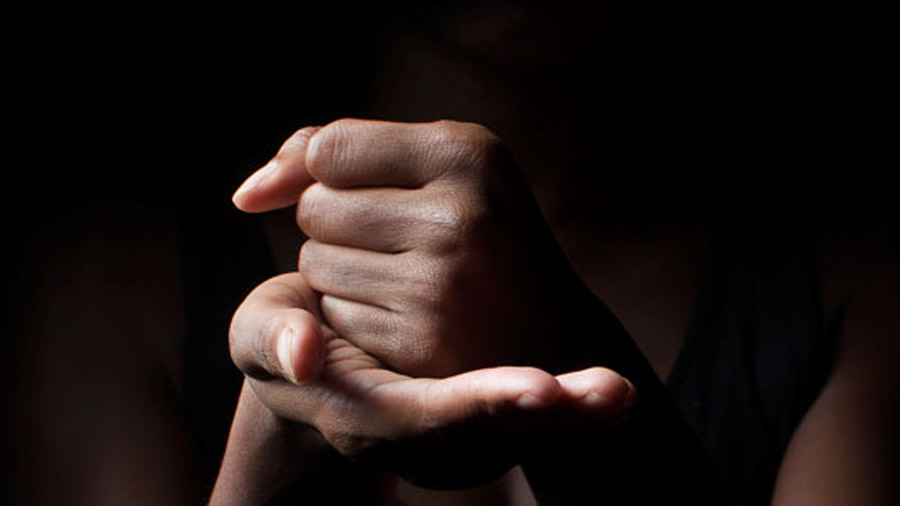 "Abuse" Defined
Abuse can take many forms: emotional abuse, sexual abuse, isolation, and other behavior. Abusive behavior falls into one of more of three categories: physical, sexual, or psychological. Physical attacks can range from bruising to murder. Sexual abuse culminates in the woman being forced to take place in unwanted sexual activity. Psychological battering can include constant verbal abuse, harassment, isolation of the person from family and friends, destruction of personal property, and more.
ADWAS: Support for Abused Victims
In 1986, a group of deaf women, hearing women, and mothers of deaf children founded the Abused Deaf Women's Advocacy Services (ADWAS) based in Seattle, Washington. ADWAS is the first agency in the country to serve deaf, deaf/blind, and hard of hearing victims of domestic and sexual violence.
ADWAS believes that violence is a learned behavior and should not be tolerated. Appropriate and accessible services for deaf, deaf/blind, and hard of hearing people should be made available so that abuse can be eliminated. Information and training must be offered to deaf women and their families.
Information is freedom. People with knowledge can make decisions for themselves. However, people who are deaf, deaf/blind, and hard of hearing do not have the same access to information. The lack of obtainable information prevents them from developing skills that would enable them to respond to domestic violence. Captioning is an important method used for communicating this type of information to those with hearing impairments. Unfortunately, not many media are captioned.
Lack of Captioned Media
The first closed-captioning of national news occurred in 1973, and real-time captioning did not begin until 1982. It wasn't until 1993 when televisions were required to have built-in closed-captioning devices. Our hearing-based society has unintentionally created a disenabling environment where deaf, deaf/blind, and hard of hearing people are dependent on hearing people for information.
Media are no different. A few years ago ADWAS attended a conference on sexual assault prevention where two new media items were introduced for nationwide use in different educational and training sessions. These were perfect for our advocate training groups at ADWAS—but they weren't captioned. In the past, ADWAS used videos at advocate-training sessions and hired interpreters to sign what was being said on the videotape. We learned later, to our surprise, that the video company planned to caption the videotapes that we used. After several years of phone calls to find out if the captioned videos were ready, ADWAS now owns these captioned videos that we use to educate our staff and clients.
ADWAS recently perused several educational video catalogs. About five percent of the videos about domestic violence and child abuse were captioned. Our colleagues in the domestic and sexual violence field sent us a new list of videos on dating violence. Of the list of fifteen videos, only one was closedcaptioned and none are described. Thus, deaf and deaf/blind persons still cannot access ninety-five percent or the necessary information! Violence cannot end until our hand of playing cards is the same as our hearing counterparts'.
DCMP: A Great Resource
A great resource for captioned educational media is the Described and Captioned Media Program (DCMP). The DCMP provides free captioned videos and other media to schools and families that have deaf, deaf/blind or hard of hearing members. On the DCMP website, you can register, order media, and search the captioned media catalog. This is a free service--even the postage is paid. The NAD administers the DCMP with funding from the U.S. Department of Education. There is a listing of DCMP media on domestic violence:
This is an extremely valuable service for ADWAS. However, we need more captioned media! Here's what you can do to help.
What You Can Do
Please pass on this message to media producers: When producing media, please consider the impact you have on our society when you choose NOT to caption them. Equal access for everyone can create a more powerful world.
The cost to caption a video is inexpensive, and doing so will tear down the barrier that prevents nearly 28 million deaf and hard of hearing people from benefiting from educational videotapes. The DCMP explains that it only costs about $35 a minute to caption a video. Therefore, a thirty-minute video costing fifty thousand dollars to produce would only cost an additional $1,000 to caption. This is only two percent of the production cost!
ADWAS cannot support families and help them become functional and strong without equal access to educational media. Help us remind the media producers why it is import to caption their products. Deaf, deaf/blind and hard of hearing staff and clients should not have to work much harder than hearing people to keep up with the available information and support that exists to improve our lives and prevent domestic violence and abuse.
About the Authors
Anne Phillips is the current Advocate Volunteer Coordinator for Abused Deaf Women's Advocacy Services. She recruits and trains volunteers to respond to the ADWAS crisis line and to provide safe home shelters. Additionally, she is a psychotherapist in private practice.
Marta Mulholland is the former Advocate Volunteer Coordinator for Abused Deaf Women's Advocacy Services. Marta is also an ASL interpreter and yoga instructor.
ADWAS
To learn more about ADWAS, visit their Web site at www.adwas.org.
Tags: history, captioning
Please take a moment to rate this Learning Center resource by answering three short questions.