Life, Acting, and Captioning
By Anthony Natale
[Editor's note: This article was written in 2004 and has since been archived. Some content may be outdated.]
I was always funny and the class clown in school. I would have become an actor whether I was deaf or hearing.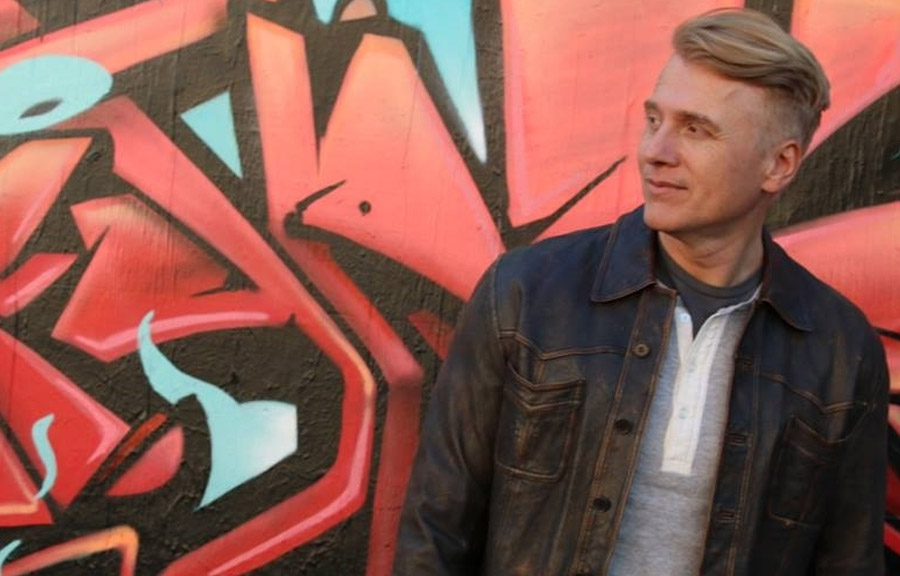 My first memory of wanting to be an actor is during my high school years in a residential school for the deaf when Grease was first released. This was before films were available with closed captions, but I came across a pop-up book about the movie. I took it home to read, and right away I knew I wanted to be an actor like John Travolta.
My Movie, Television, and Stage Successes
Movies
Moviegoers know me as the guy in the elevator during the pivotal scene from Jerry Maguire, signing "You complete me" to my partner. I also made a guest appearance in Sorority Boys, starred as the older son in Mr. Holland's Opus, was seen in Children of a Lesser God, and had a lead role in the USA Network movie His Bodyguard.
Television
On television, I have a recurring role as a lawyer's assistant in a Lifetime Channel series called Any Day Now. I have also appeared in such series as Once and Again, Seventh Heaven, Ellen, Beauty and the Beast, Pacific Blue, and Rude Awakening. You may have also seen me in the Pizza Hut commercial where two deaf people meet over the Internet and don't know until they meet in person that the other is also deaf.
Stage
I have also had leading roles in numerous stage productions including: One Flew Over the Cuckoo's Nest, West Side Story, Fiddler on the Roof, Oliver, and Alice in Wonderland.
On Becoming an Actor
At first I thought it would be very hard to be a deaf actor, but I soon realized that hearing actors I know also have their own obstacles, such as color of skin, physical disability, and appearance.
However, being deaf does take extra effort, and I must admit it is rather difficult to be a professional in the hearing working world. Deaf actors have to prove themselves by teaching others about their culture as the majority of hearing persons know nothing about deafness. I remind myself that it takes time, patience, and a positive attitude to reach my goal and to build a bridge to the hearing world.
Sometimes I have an interpreter on the set, but I often let the interpreter go after a few days because I want the opportunity to directly communicate with other actors. This gives them an opportunity to learn about my language and learn that I am just like them except I cannot hear.
The Importance of Captioning
I am a captioned TV/movie buff. I would never rent a video without closed captions. Captioning gives me full comprehension of the story in any type of media--film, TV, video, or DVD. I can enjoy the media with my hearing friends, laughing and crying on each other's shoulder at the same time. Also, I do not have to lean back, remain silent, and pretend to understand.
Captions are an important part of all the TV and movies in which I have appeared. It is part of my contract negotiations with TV/movie producers.
I am proud to say I am currently a spokesperson for the Captioned Media Program (CMP). Captioning has allowed me to become more independent and is an important part of my entertainment, academics, and lifestyle. Therefore, I want to pay my respect to the CMP and to captioning companies for what they have provided to me, my deaf fellows, families, and others. I am happy to take this role as spokesperson because I believe in it.
About the Author
Anthony Natale enjoys personal training, bodybuilding, photography, and remodeling homes. He also loves his role as spokesperson for the CMP. He starred in How to Talk to a Person Who Can't Hear, a sign language training video designed for the general public.
Tags: consumers, captioning
Please take a moment to rate this Learning Center resource by answering three short questions.