Get Involved
Posters! Events! Contests! So many different ways to get involved with LIL… and we're always looking for more ideas, so drop us a line, and let us know what sort of listening-related activity or promotional idea would be a great addition to our collection!
Printed Materials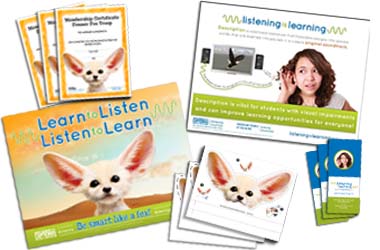 Order our free LIL posters, brochure, certificate and lesson guide for your classroom, library, or office (and make sure to ask for extras to hand out to friends and colleagues as well)!
For ordering information, visit the LIL Print Materials page »
Lesson Guide
Our educational experts have put together a lesson guide with tips on how to use described media in the classroom to teach listening skills for improving comprehension and writing skills.
Events and Contests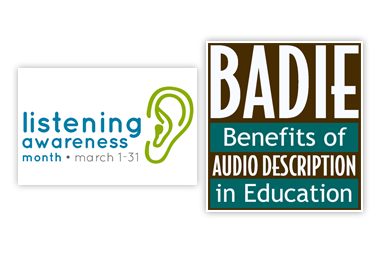 Teachers and parents: Encourage your students to get involved with LIL directly by participating in these events and contests.
Learn more about current events and contest—as well as those planned for the future—by visiting the LIL Events and Contests page »
listening-is-learning