About
A launchpad for information about the campaign and the organizations behind it.
About Listening is Learning

Listening is Learning is a one-of-a-kind campaign focusing on a relatively little-known accessibility feature (Description) and the benefits of using it both with its intended audience (people with visual impairments) and the larger population (those without visual impairments), specifically in the field of education. Learn all about LIL »
About the Described and Captioned Media Program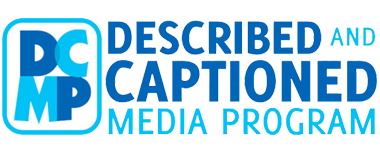 The Described and Captioned Media Program (DCMP) provides services designed to support and improve the academic achievement of students who are blind, visually impaired, deaf, hard of hearing, or deaf-blind. These services include (1) a library of free-loan described and captioned educational media (available to teachers, family members, and others involved with educating qualifying K–12 students), (2) a learning center with information related to educational media access, (3) a gateway to Internet resources related to accessibility, and (4) training and guidelines for service providers and others performing captioning and description. There are no user registration or service fees. The DCMP is funded by the U.S. Department of Education and administered by the National Association of the Deaf.
About the American Council of the Blind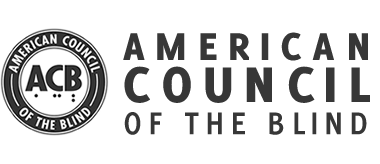 The American Council of the Blind (ACB) is the nation's leading membership organization of blind and visually impaired people. It was founded in 1961 and incorporated in the District of Columbia. The Council strives to improve the well-being of all blind and visually impaired people by: serving as a representative national organization of blind people; elevating the social, economic and cultural levels of blind people; improving educational and rehabilitation facilities and opportunities; cooperating with the public and private institutions and organizations concerned with blind services; encouraging and assisting all blind persons to develop their abilities and conducting a public education program to promote greater understanding of blindness and the capabilities of blind people.
listening-is-learning