Interpreters and the DCMP: They Help Busy Teachers
By Leslie Darling
Introduction
I am an interpreter in the Michigan public schools. When I began interpreting at the secondary school level in 1996, I discovered that the majority of our media center's video collection was NOT captioned, even though we were a large, urban school with a center-based deaf education program for many years! Since then I have moved into an elementary placement, where I discovered a similar lack of captioned media.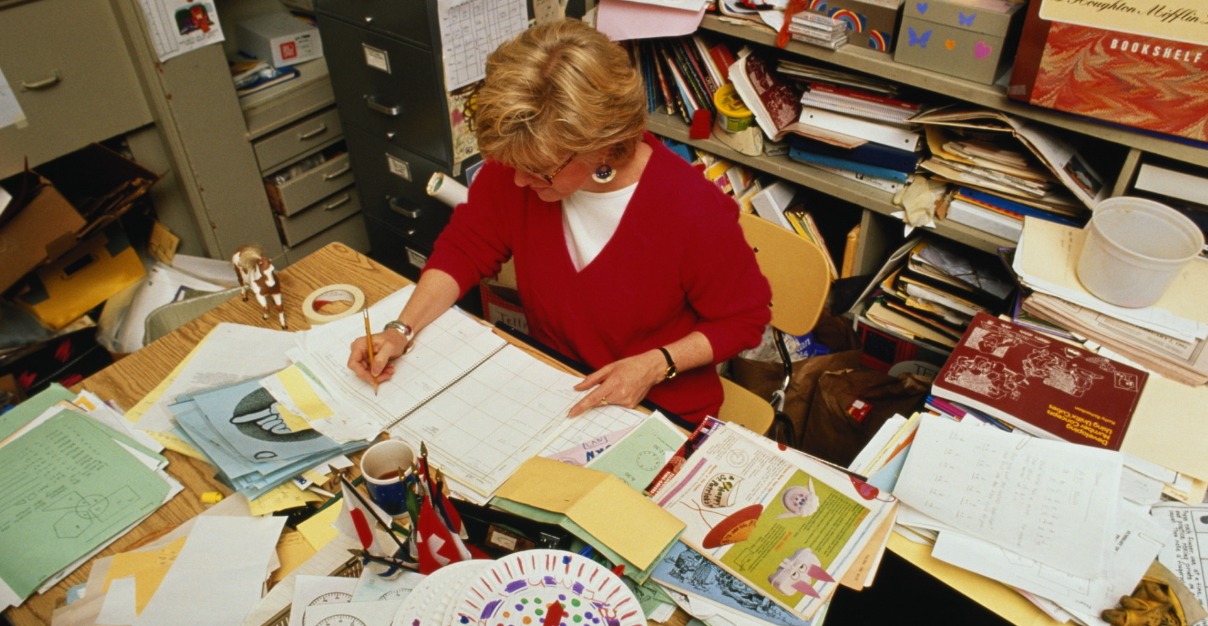 As an avid user of the Described and Captioned Media Program (DCMP), I am pleased to share with others the fact that the DCMP helps fill the captioning void in our school and can do the same in yours. Interpreters like me play a key role in making that happen.
Helping Busy Teachers In Michigan
Busy teachers may be reluctant or inexperienced in finding captioned material. They may have as many as 28 students to teach, grade, and manage. If interpreters are willing to guide them to DCMP captioned media or even order it for them, they will use it and are often pleased with the results. The greatest "user friendly" aspect of the DCMP was initiated in 1997 with online ordering.
This system offers instant booking and confirmation, making it even easier! When I learn that a particular unit is going to be taught, I go to the Web site, log in, and browse or search until I find what we need. Within a few minutes orders are placed, serving several teachers and various grades. This past year we have used DCMP captioned media on Black History, Nutrition, Science (including all body systems), and special holiday titles such as America's National Holidays.
But there is more! Students need to be able to read, write, and take tests in written English. The DCMP instructional videos, such as What's Inside Your Body?, offer students a strong visual image AND teach/reinforce the related English vocabulary. Our fifth-grade teacher even uses the open-captioning to assist the entire classroom with note-taking and spelling. Teachers particularly like DCMP materials because many are more current than titles in our media center collection.
Helping Busy Teachers Across the United States
I recently surveyed other interpreters through "K-12 Terps," a YahooGroups Listserv with over 300 members concerning the use of captioning in their schools. I received several responses indicating that students say they prefer captioned videos so that they can focus on the television screen. This was confirmed by Catherine Elliot from Tennessee who wrote that students prefer being able to see the picture along with the words, and it is tiresome to have to look back and forth. Captioning "makes it easier to watch TV."
An interpreter in secondary education from Washington State noted that the spoken rate of a video is often significantly higher than casual conversation or lecture. This causes additional stress on the interpreter and problems imparting all the meaning through signs. Ethel Turney from Texas also noted the difficulty of the rapid speed of video presentation and the importance of presenting information through captioning.
Captioning & Interpreting: Both Are Essential
Forest Sponseller, educational interpreter from Tennessee, feels that students have a right to access provided by captioning. Many interpreters will interpret a video even if it is captioned, if they feel the reading level might be too difficult. The use of both helps strengthen reading skills and comprehension. Captioning and interpreting together offer a more accessible classroom. Thanks to the DCMP for making that possible!
About the Author
Leslie Darling has a B.S. in Psychology from Michigan State University, as well as an A.A. degree in Educational Interpreting from Lansing Community College, and is a Michigan Interpreter at Quality Assurance Level II. Leslie works as an interpreter for the Kalamazoo Regional Educational Service Agency (K/RESA), serving deaf and hard of hearing students in southwestern Michigan.
Tags: asl-interpreters, educators
Please take a moment to rate this Learning Center resource by answering three short questions.