Guide to Working with Deaf and Hard of Hearing Students
Would you like a convenient resource for general information about deafness, classroom accommodations, and communication tips? Designed for faculty and staff in secondary, postsecondary, and vocational/employment programs, this pocket-sized handbook can provide information for professionals who don't have much experience interacting with students who are deaf or hard of hearing.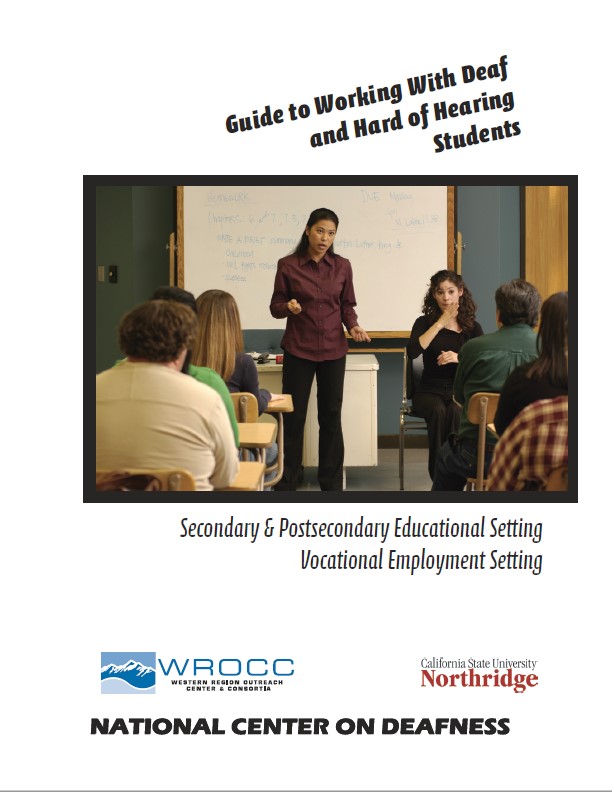 Tags: pepnet
Please take a moment to rate this Learning Center resource by answering three short questions.