Translating Audio Description Scripts: The Way Forward?
Tentative First Stage Project Results
Report on the 2006 testing of the hypothesis of translating or adapting audio description scripts as a faster and more financially viable way to create audio described films. Adapting the audio description from a script instead of creating a description script from scratch from the already dubbed version seems a viable alternative.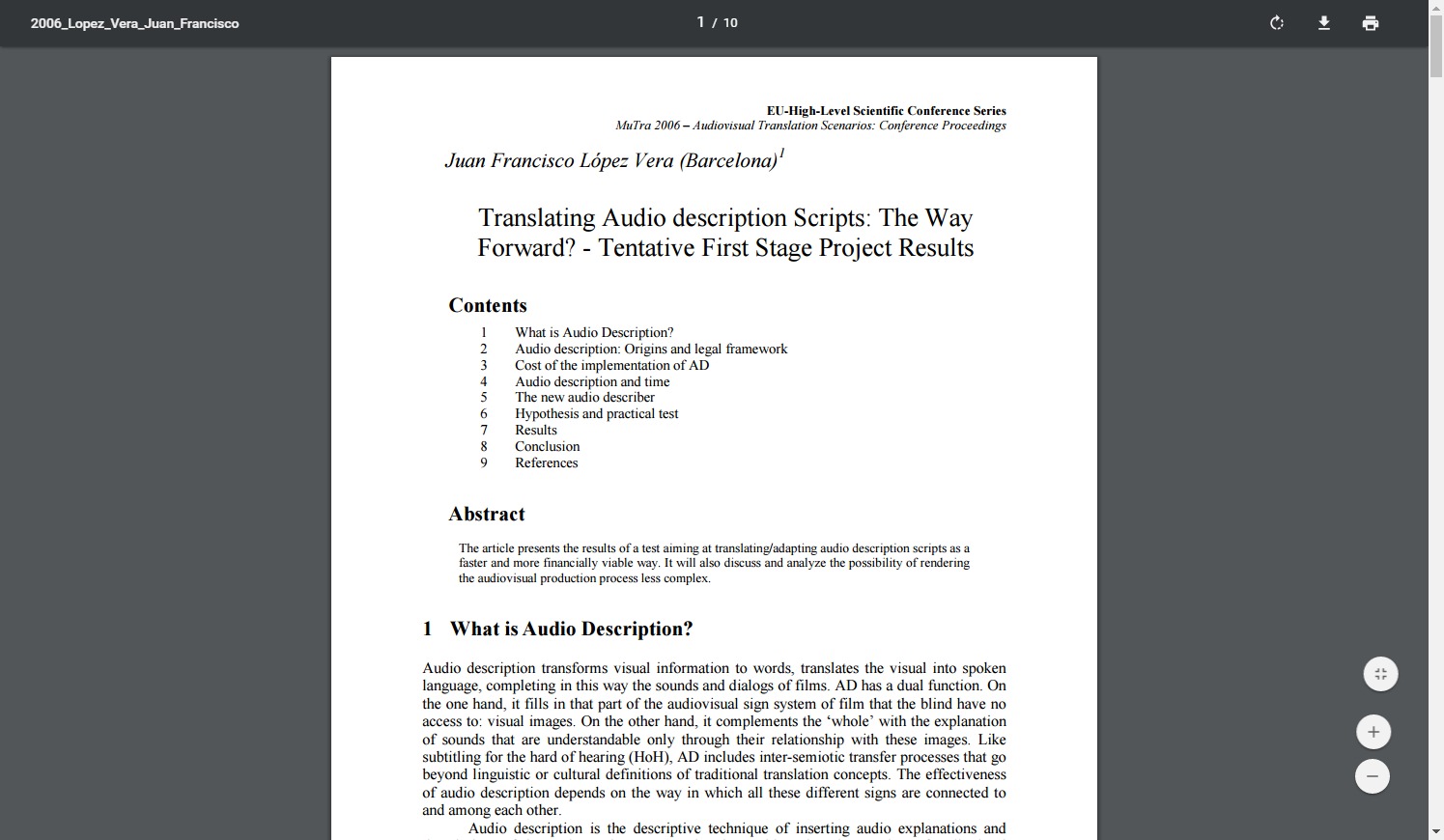 Tags: research, description, manuals-and-guidelines, accessibility-vendors
Please take a moment to rate this Learning Center resource by answering three short questions.