Fundamentals of Audio Description
Joel Snyder overviews the four elements of audio description: observation, edit, language, and vocal skills. Mr. Snyder indicates that description is "…a kind of literary form, a type of poetry. Using words that are succinct, vivid and imaginative, describers try to convey the visual image to people who are blind or have low vision."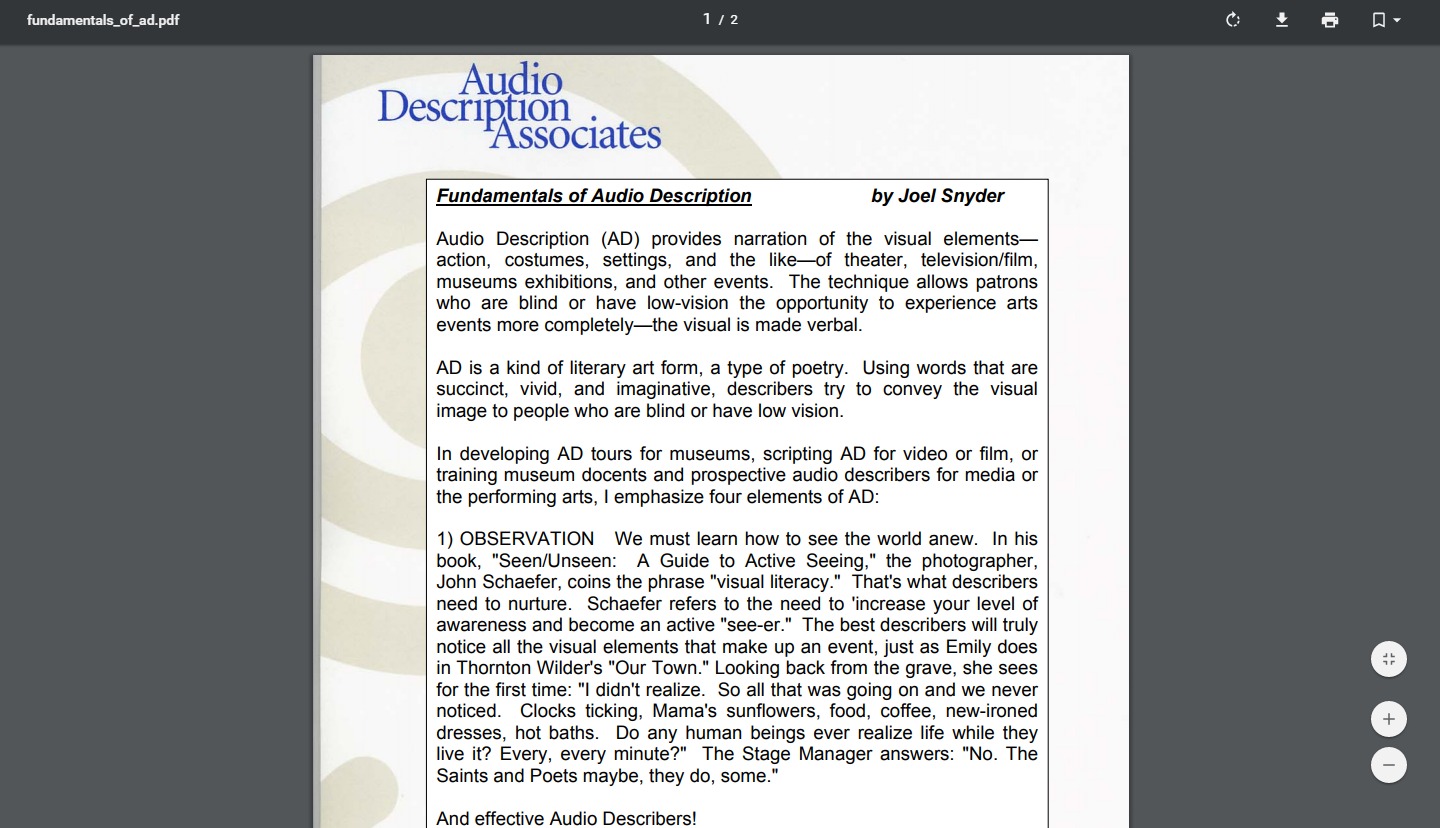 Tags: description
Please take a moment to rate this Learning Center resource by answering three short questions.