Video Services for the Blind and Visually Impaired Population
For 12 million Americans who are blind or visually impaired, 1990 marked a new era promising fuller access to television programming through an innovative service called Descriptive Video developed by Boston public broadcaster, WGBH. This report, written and disseminated by WGBH, overviews the benefits of description and parallels those benefits with those of captioning. For example, the author notes, "Descriptions can also be useful when a viewer is doing several things at once, needs to attend to something, or leaves the room during a program. While these uses are not the original intent of the service, they need to be taken into account when considering the potential audience for and potential benefits of video description." It stands to reason that description can benefit everyone.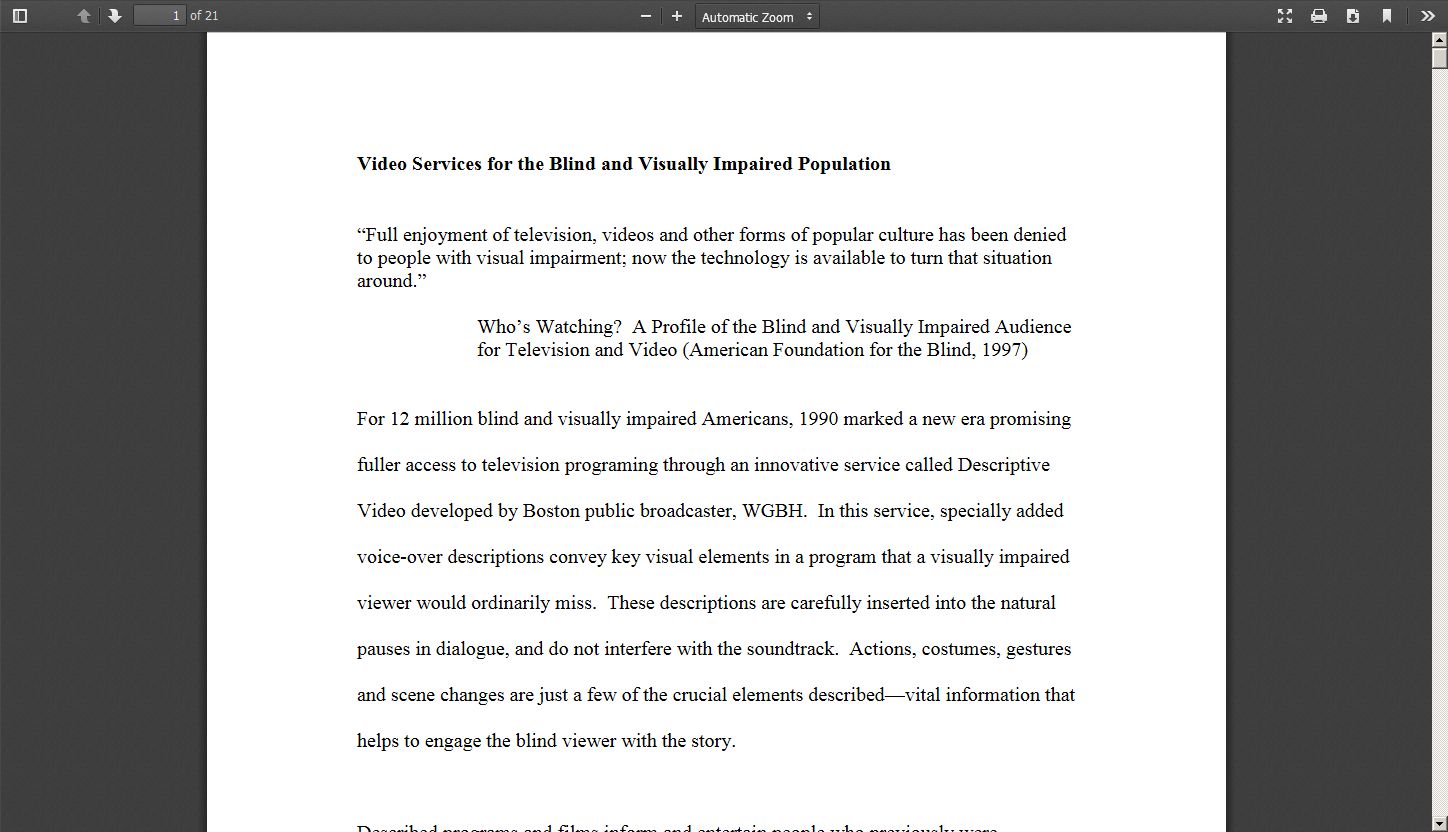 Tags: description
Please take a moment to rate this Learning Center resource by answering three short questions.