Implementing Closed Captioning for DTV
The Federal Communications Commission (FCC) rules impose obligations on broadcasters for captioning of digital television (DTV) programs, but there has been some uncertainty over exactly what is required. This paper sets out the main requirements defined by the FCC rules, summarizes what broadcasters should be doing to meet those requirements, and provides guidance on implementing the various links in the chain from caption creation through to emission. A method for transport of DTV closed captions is described using data services in the vertical ancillary data space of serial digital video signals, and several methods for feeding caption data to the ATSC encoder are identified.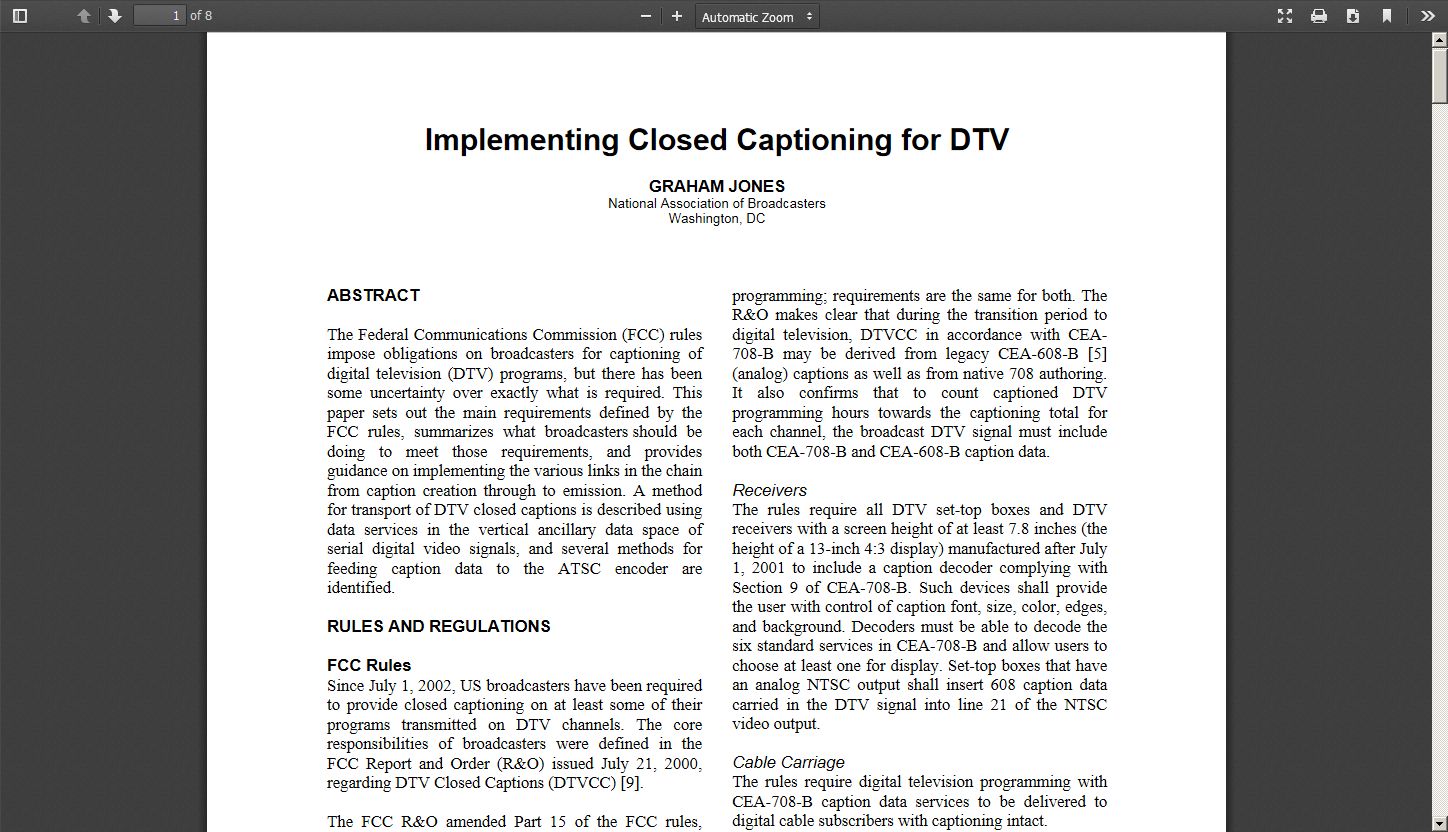 Tags: consumers, captioning, legal
Please take a moment to rate this Learning Center resource by answering three short questions.