Excerpts from the "Educational Captioned Films Depository Manager's Handbook"
Paper written and prepared by the Special Office for Materials Distribution, Indiana University, in 1977. Provides a brief history of Captioned Films for the Deaf (CFD) and a description of roles of various agencies administering components of the CFD program. Includes a flow chart of the hierarchical relationships of agencies within the Bureau of Education for the Handicapped (BEH), Division of Media Services.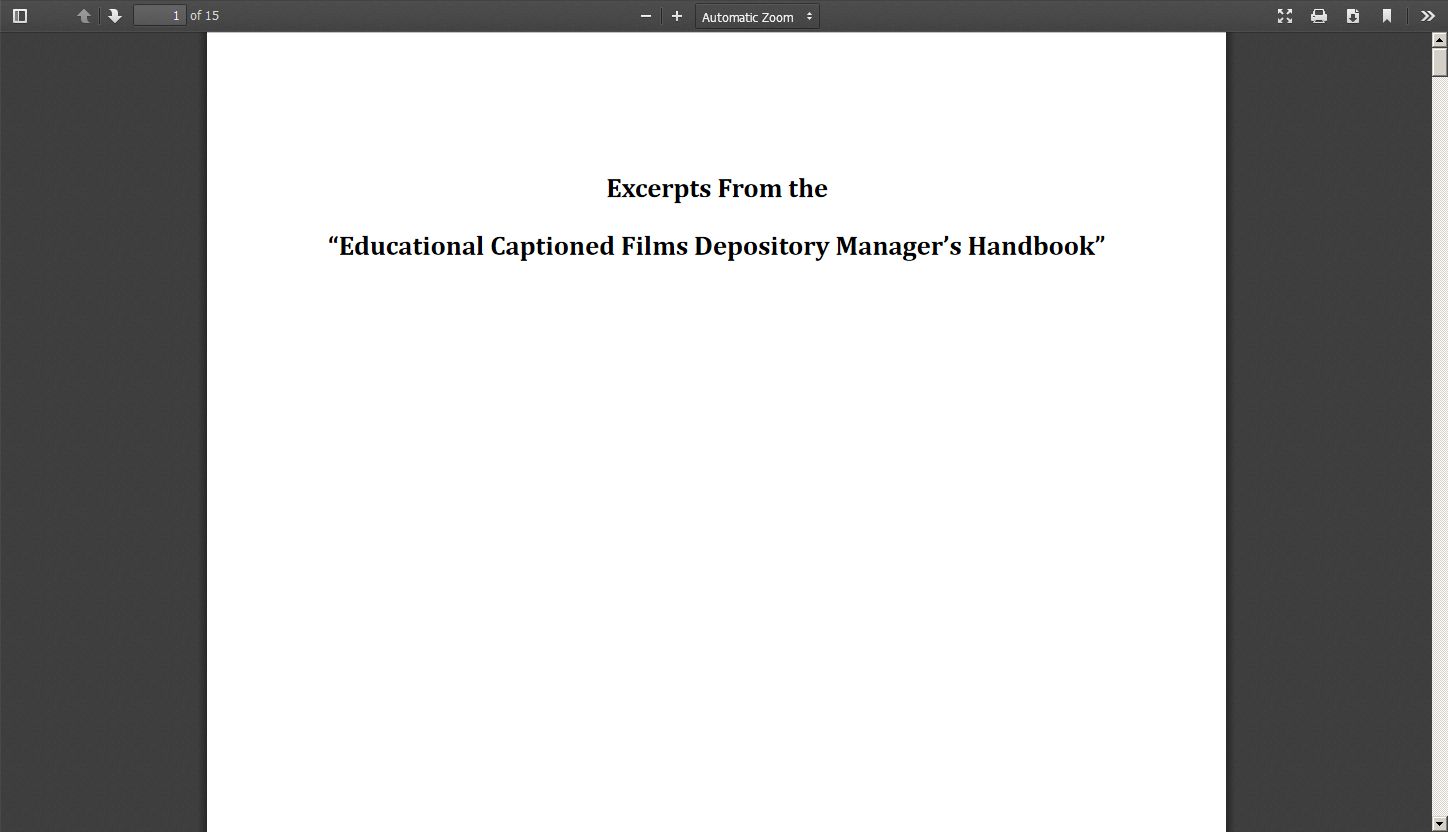 Please take a moment to rate this Learning Center resource by answering three short questions.