Just Don't Scramble the Wrong Egg
Written by Dr. Malcolm J. Norwood in 1980 for the First National Conference on Captioning at the National Technical Institute for the Deaf. The author provides a captioning scale (for reading rate) employed at the time, and he details some of the early difficulties encountered in captioning films. Also explained is a method of captioning, utilized at the time for educational films, referred to as "syncapping," in which audio tracks are streamlined to match the captions.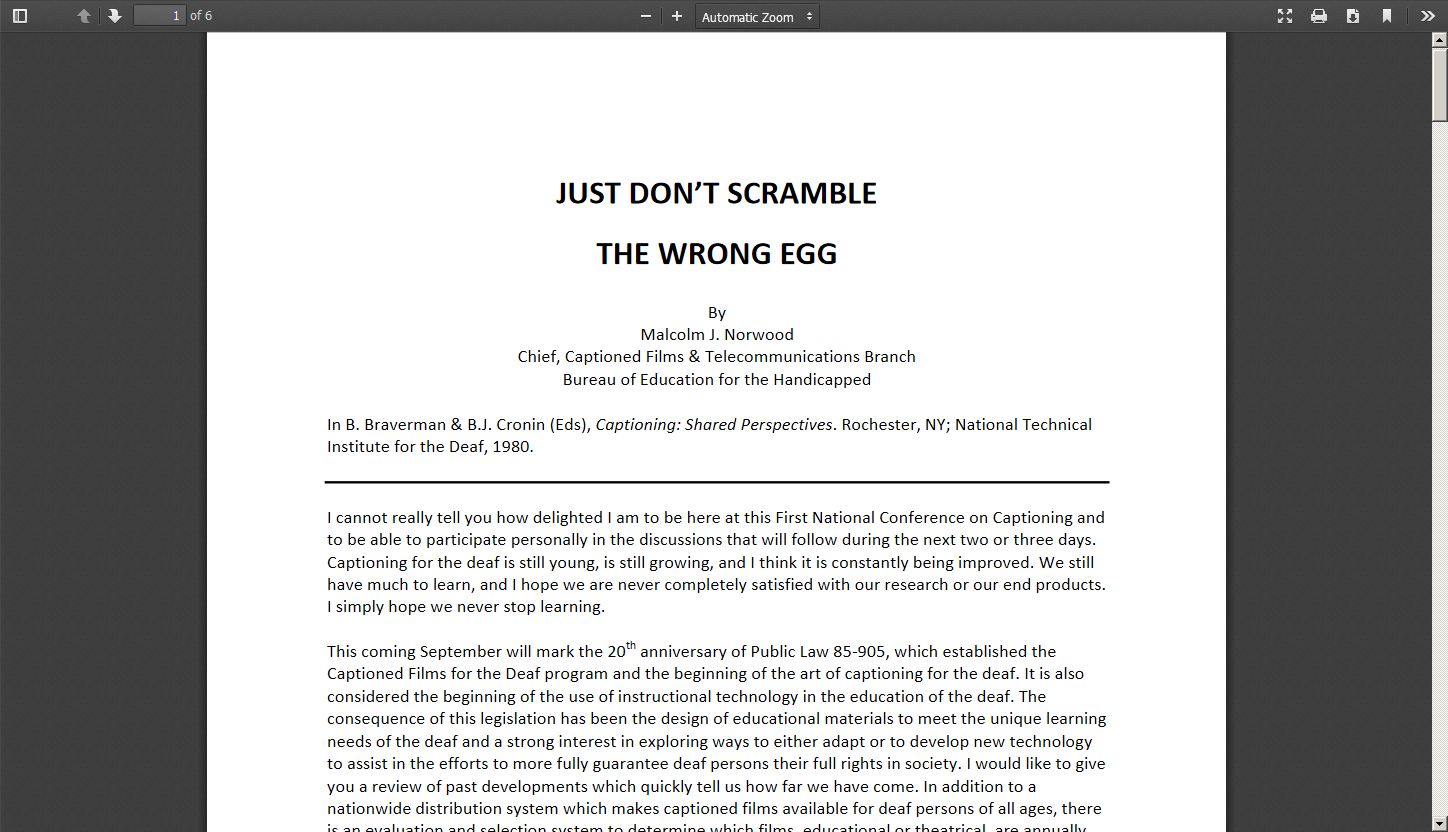 Tags: history, captioning
Please take a moment to rate this Learning Center resource by answering three short questions.