DCMP Helping Deaf and Hard Of Hearing Students in Transition
By Cindy Camp
Transition is the buzz word in deaf services these days. Anyone who works in a mainstream or residential high school or anyone in vocational rehabilitation encounters this word frequently, especially around graduation time. The problem is that there does not seem to be a consensus on when to start the process or even what the process is. We all know that kids graduate high school—but then what? The Described and Captioned Media Program (DCMP) is doing their part to make sure that the "then what?" is not an ending but truly a commencement.
The DCMP has free-loan open-captioned media for deaf and hard of hearing individuals. Beginning in the early 1960s, libraries of these materials (16mm films at that time) were placed at the residential schools for the deaf, where there was a high concentration of students. Today more deaf students are in mainstream programs than in state schools for the deaf. And DCMP has changed with the times. They now have a centralized library for shipping out DVDs, and the majority of their materials are available immediately online through web streaming.
There are a variety of postsecondary options for deaf students today. No longer are they limited to specialized programs such as those offered by Gallaudet University and National Technical Institute for the Deaf (NTID). Assistance is needed in their transition to training and/or the workplace. This is where I first entered the picture in 2001 as a member of the national media evaluation team that recommends titles for the DCMP collection.
I am the Disability Specialist in Deafness at Jacksonville State University (JSU) in Alabama, and I also serve as an Outreach Specialist for the Postsecondary Education Programs Network (PEPNet). My main goal in both positions is to contribute to the success of deaf and hard of hearing students in college, and captioning is a crucial part of this assistance.
PEPNet is the national collaboration of four Regional Postsecondary Education Centers for Individuals who are Deaf and Hard of Hearing. The program strives to assist postsecondary institutions across the nation in attracting and then effectively serving individuals who are deaf and hard of hearing as well as providing transition assistance to secondary programs and staff. A collaboration with the DCMP is a natural result of the PEPNet South's efforts to develop cross-regional initiatives for outreach and technical assistance.
DCMP serves individuals with a hearing loss through the age of 21. While many believe that only K-12 students can take advantage of the wonderful resources, actually young high school graduates can still benefit from the many transition related titles.
One Student's Perspective
One such example is Chad Fleming, a young college student. He made these comments after watching Make the Interview Count: The Six P's of Job Interviews.
The video was really great. I think anyone looking for a job should see it, from high school to adult. I really learned a lot about how to prepare for an interview. There's more to it than I thought.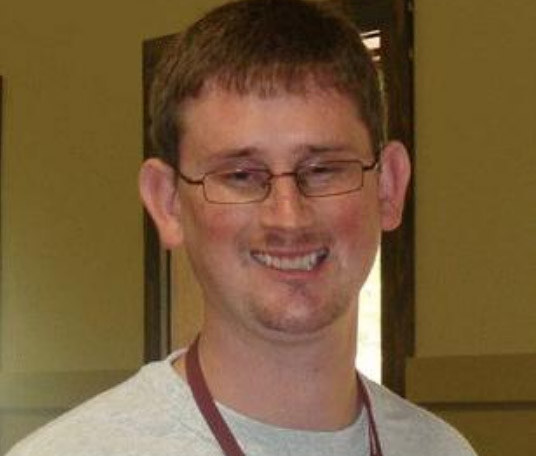 Since the first version of this article, Chad has now gone on to graduate with his Bachelor's degree and is successfully employed at the Alabama School for the Deaf.
The DCMP's captioned media is helping young adults learn what they need to know about interview skills, resume writing, and job retention skills. There are also media items in the collection to teach life skills such as budgeting, proper use of credit, buying a home, and so much more.
Transition is a passage from one stage or place to another, requiring knowledge and preparation. Students face many transitions: from high school to college, from school to work, and from job to job. Captioned media plays a critical role in the successful transition of students with a hearing loss. The DCMP is doing their part to help deaf and hard of hearing students maximize their potential in college and in work.
About the Author
Cindy Camp is DCMP's Marketing and Communication Specialist. Previously, she worked at Jacksonville State University in Alabama, where she was the Disability Specialist in Deafness. She also served as co-outreach specialist for Louisiana and Texas through PEPNet-South (www.pepnet.org). She is an interpreter and C-Print captionist. She has also served as a DCMP library manager when there was a postsecondary DCMP library. She has worked in the field of deafness for over 20 years.
Tags: educators
Please take a moment to rate this Learning Center resource by answering three short questions.