Telecommunications and Individuals who are Deaf or Hard of Hearing: VRS, VRI, and TRS Alphabet Soup
Fast Facts
Transition is the process all students go through as they move from a high school setting to what lies beyond. Transition programs assist students' and their parents' plan for life after high school in a proactive and coordinated way. An effective transition program provides students with the tools and the confidence to assume responsibility for their educational and employment decisions as they move into adulthood.
Transition planning is essential for deaf or hard of hearing students who experience unique educational and life challenges as a result of their hearing loss; among them communication barriers, lack of effective accommodations, and intentional and unintentional discrimination.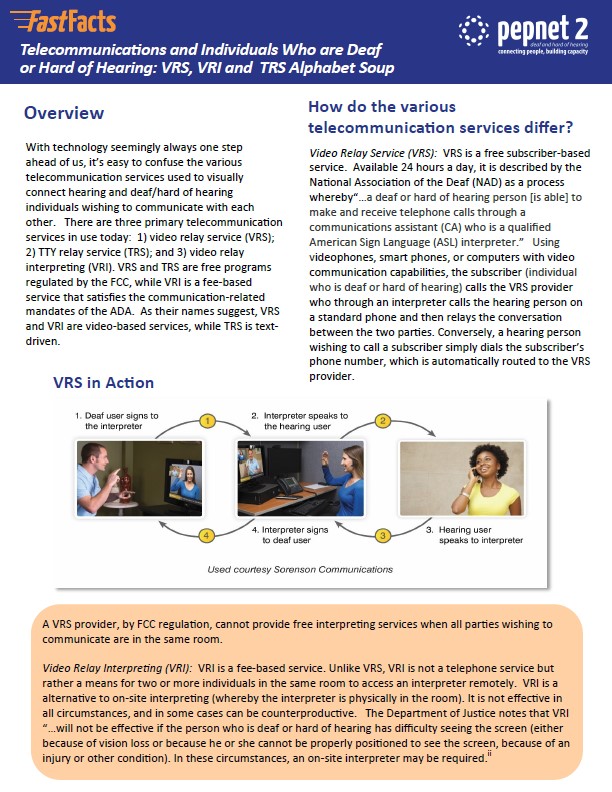 Please take a moment to rate this Learning Center resource by answering three short questions.