Speech-to-Text Services: Hiring Qualified Providers
Speech-to-text is one method of providing effective communication access under the law. However, it is more than simply providing technology, it requires the provision of effective services, and speech-to-text services are only as good as the skills of the service provider. When hiring a service provider, a number of qualification factors must be considered. It is imperative that institutions evaluate the quality of service to ensure that effective, real-time communication access is occurring.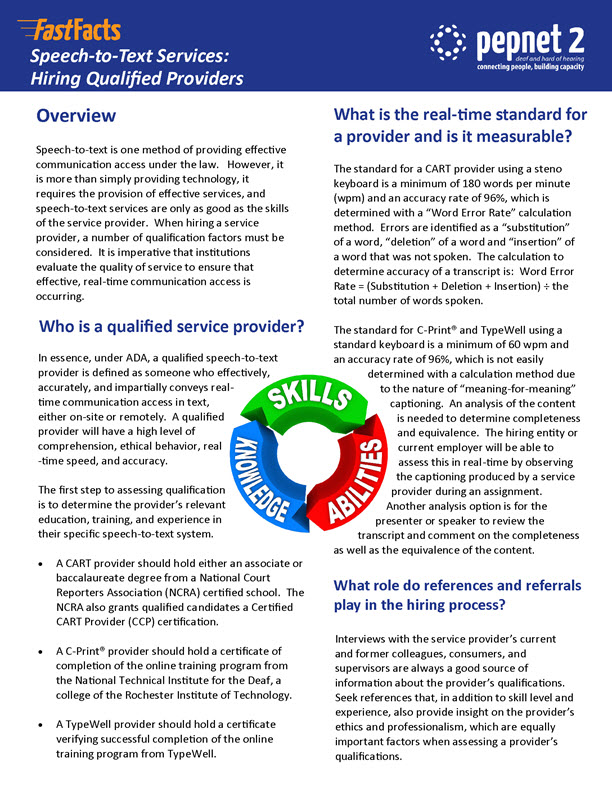 Tags: module-resource, pepnet, fast-fact
Please take a moment to rate this Learning Center resource by answering three short questions.