Getting a Job! Module for Students Who are Deaf and Hard of Hearing
The Getting a Job! online training was developed and designed for students who are deaf or hard of hearing and the professionals who work with them.  Focusing on the transition from school to work, the training offers a series of activities, supporting documents and topical videos designed to help the job seeker prepare for the world of work.  All the videos in the modules are presented in ASL, and are also voiced in English and captioned.
This eLearning course can be completed in multiple sessions, or all at once.  Students can document their thoughts, lessons and important papers in their own Career Planning Log.  Completing all the activities and assignments will earn a student a "Verification of Completion," which the student can print.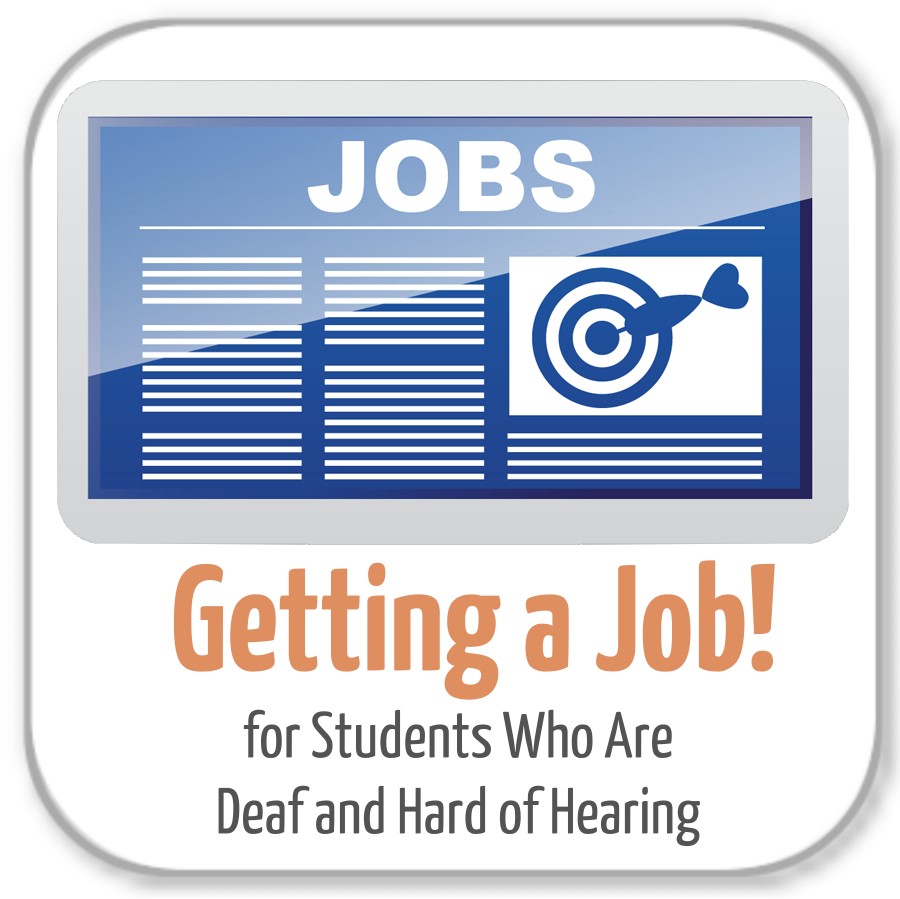 Support Documents
Please take a moment to rate this Learning Center resource by answering three short questions.