Using Captions to Reduce Barriers to Native American Student Success
From the author: "Americans talk about captions as if they were only for foreign films. The problem with such an assumption is that it creates an illusion that the benefit of captions does not extend past translation. This article examines the extent to which using closed-captioned video material in the college classroom can be a useful universal teaching tool in enabling Native American and Alaska Native student achievement. Central in this discussion is a presentation of two years of preliminary data from an ongoing observational study of student success in my American Indian Studies 150 course on 'American Indian history in the United States.' This study addresses the infrequently recognized phenomenon that captions can assist not only students with diagnosed learning disabilities, but also so-called 'normal learners,' or the learning abled, to improve their recol¬lection of information from videos that are used to complement lectures." By Robert Keith Collins, published in the American Indian Culture and Research Journal, 2013.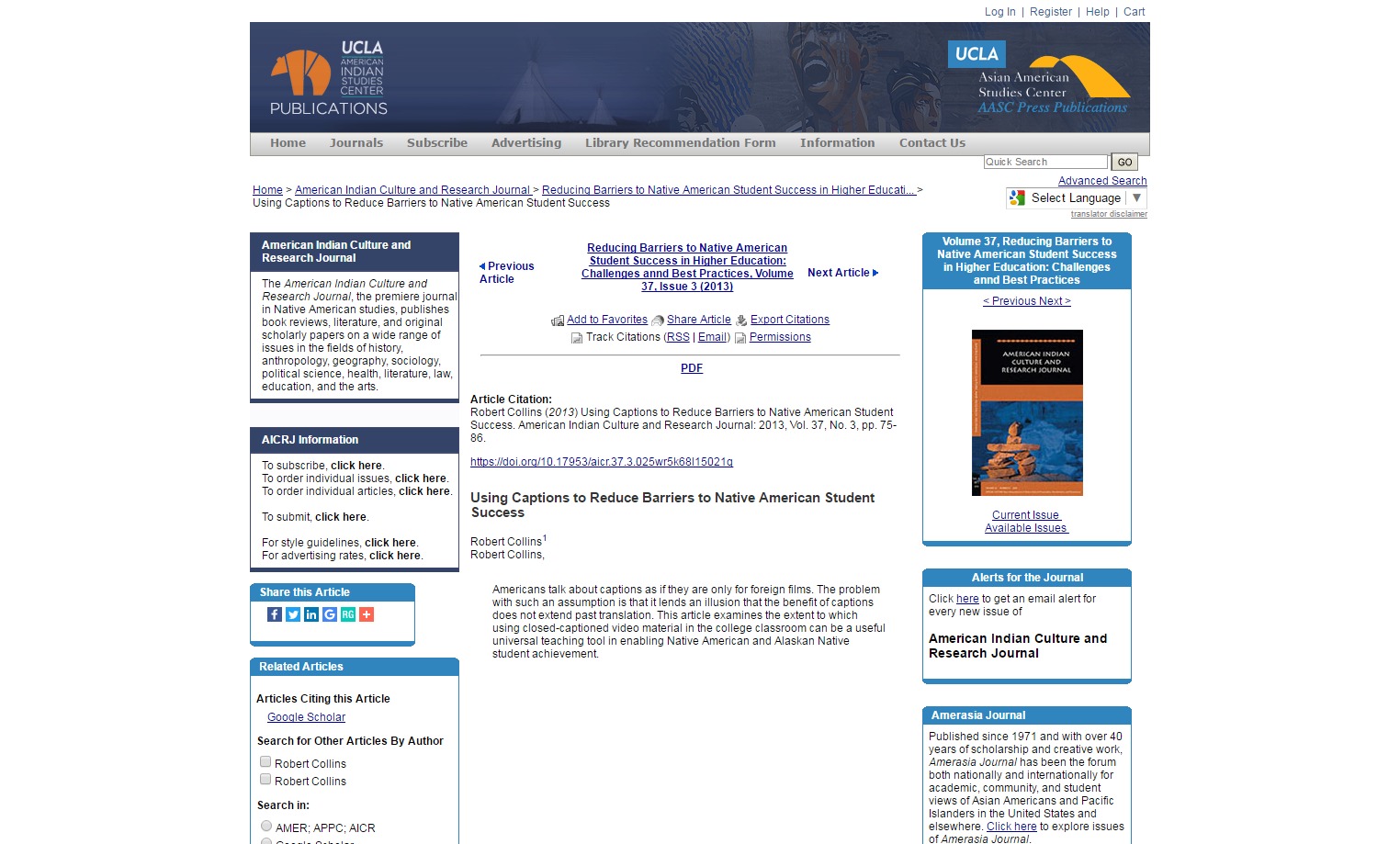 Tags: research, captioning
Please take a moment to rate this Learning Center resource by answering three short questions.