Viewer Reaction To Different Captioned Television Speeds
A study performed by the Institute for Disabilities Research and Training, Inc. (IDRT), June 1997. Reprinted with permission. This paper includes graphs and charts relating to an experiment studying different captioning speeds. The test subjects included deaf and hard of hearing people as well as hearing people.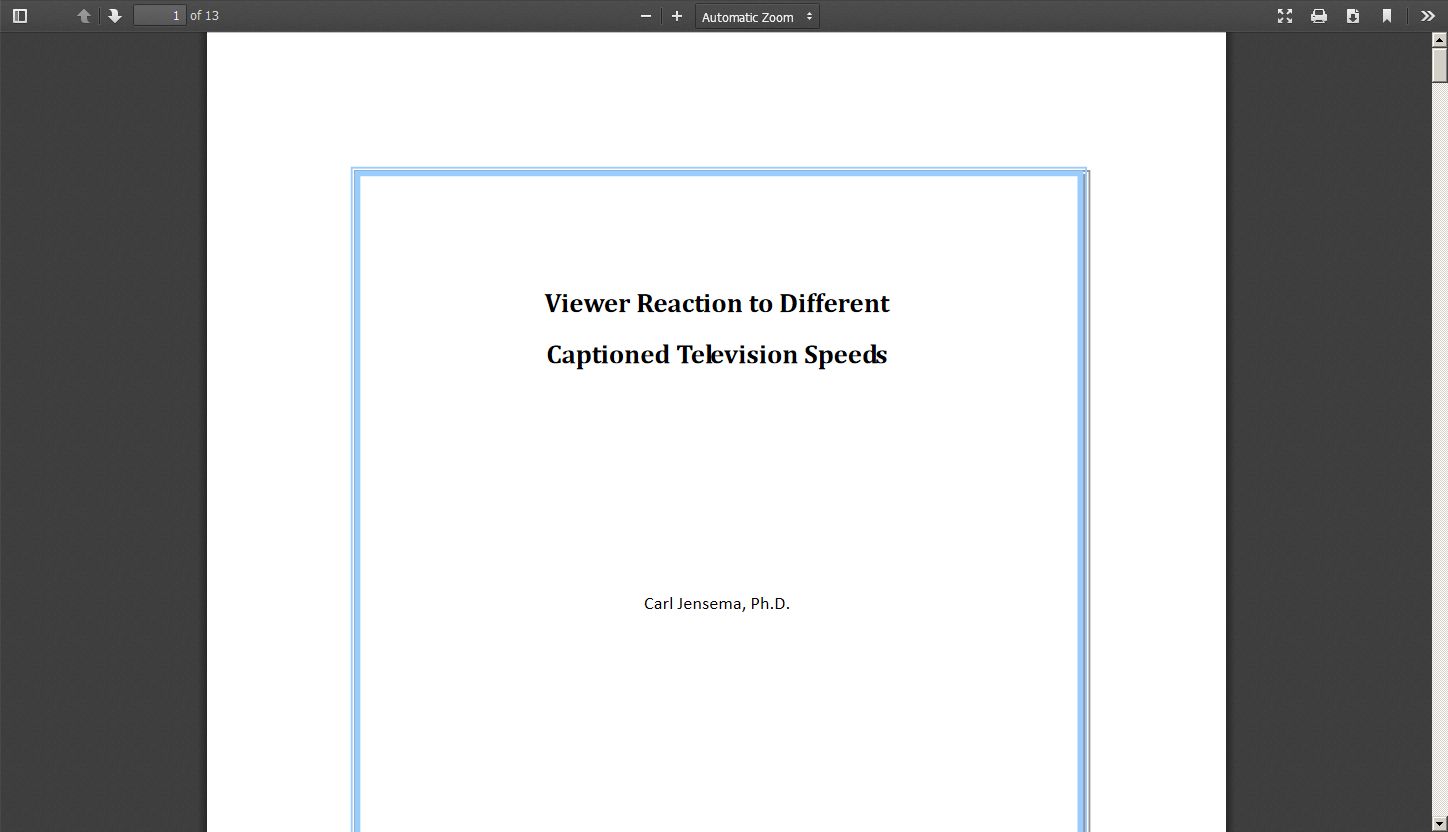 Tags: research, captioning
Please take a moment to rate this Learning Center resource by answering three short questions.