The ACB Audio Description Project Guidelines
This short document was drafted by the Audio Description International (ADI) Guidelines committee in 2003 and serves as a useful reference of guidelines for audio describers. The Audio Description Project, formerly the ADI, an initiative of the American Council of the Blind, makes these guidelines available.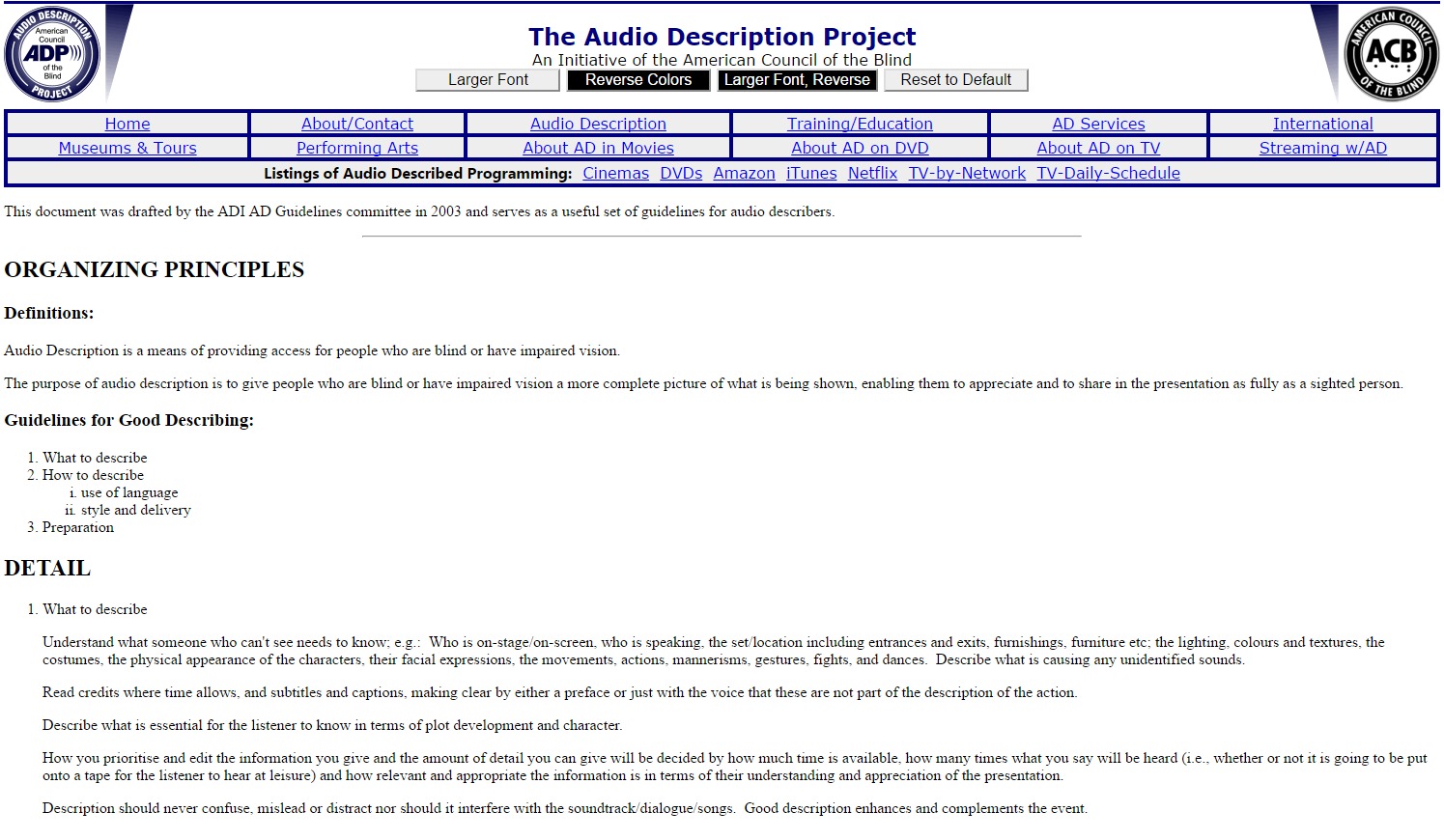 Please take a moment to rate this Learning Center resource by answering three short questions.