Captions in the Classroom: A Hidden Literacy Tool
Education manager and Itinerant Teacher of the Deaf, Anne McGrath (Media Access Australia, 2013), talks through key pieces of research which identify the link between captions and literacy. Videos and multimedia are being used more and more in the classroom – a trend the new Australian curriculum certainly encourages. Using video not only allows for variety and engagement, but for a real benefit for students' literacy: captions. Similar to foreign language subtitles, captions are the text version of audio, including speech, sounds, and music. Captions are essential for students who are deaf or hearing impaired and also have immense benefits for students learning an additional language, struggling readers, and visual learners.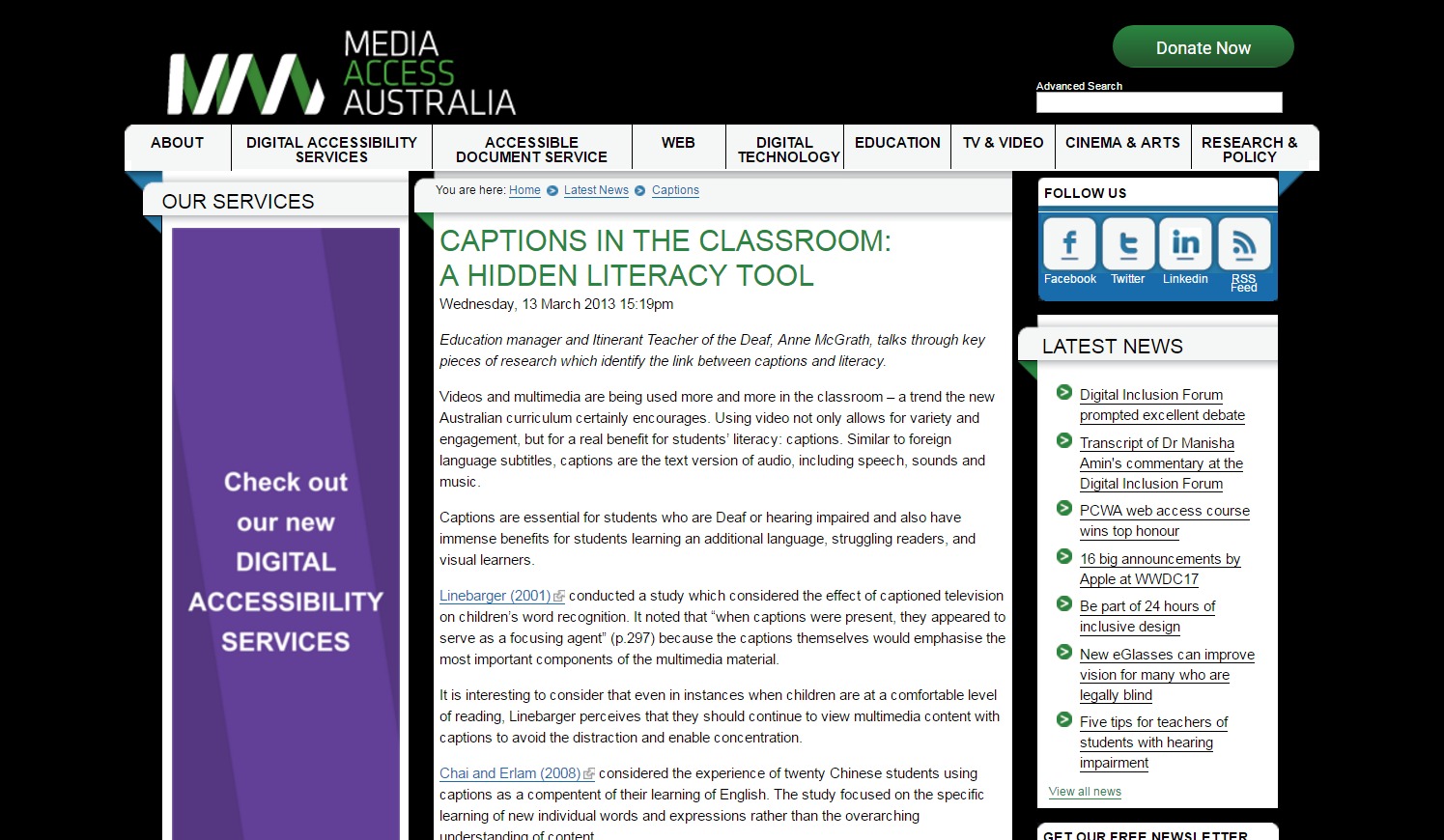 Tags: captioning, literacy
Please take a moment to rate this Learning Center resource by answering three short questions.