Same Language Subtitling on Tv: Impact on Basic Reading Development Among Children and Adults
Same Language Subtitling (SLS) was implemented on two nationally telecast Hindi film song programs, Chitrahaar and Rangoli, between 2002 to present. SLS was designed to enable automatic and subconscious reading practice among over 100 million early literates for one hour/week. This study revisited more than 13,000 illiterates and semi-literates randomly drawn from five states, to get a snap-shot of their reading skills at the baseline before the SLS intervention (2002), a year later (2003), and again in 2007. Conclusion: SLS contributes significantly to reading improvement. By Brij Kothari, Tathagata Bandyopadhyay and Debanjan Bhattacharjee, Indian Institute of Management, Ahmedabad. (2007).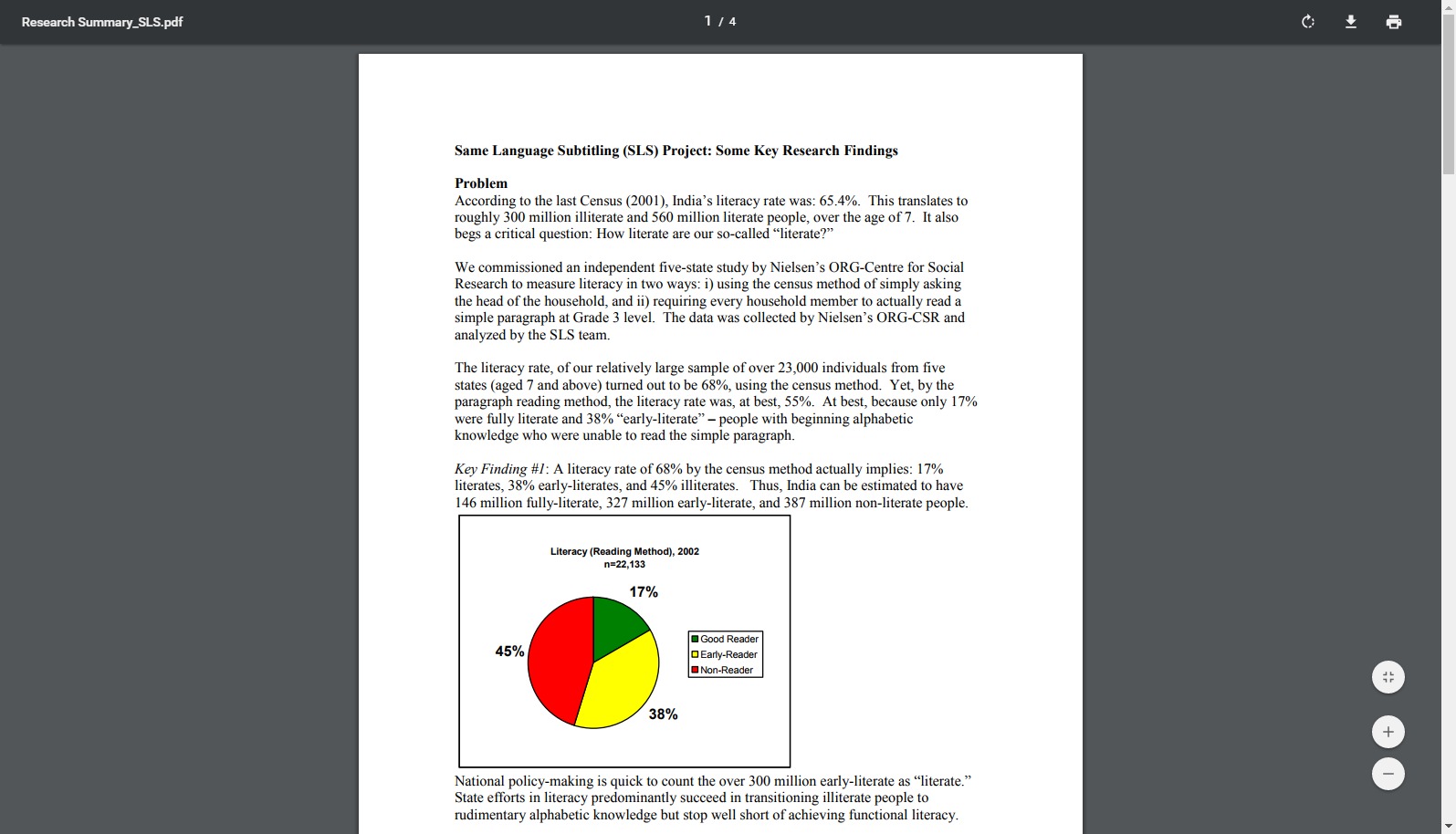 Tags: research, captioning
Please take a moment to rate this Learning Center resource by answering three short questions.