Research on Closed Captioning
At the PAC3 at JALT Conference (2001), Gordon Liversidge discusses research showing that the presence of captioning aids comprehension and/or acquisition. However, most studies do not consider the link between viewing and activities. The first section explains the regional and disciplinary fragmentation of closed captioning research. The second section introduces comprehensive studies each of which contain a number of experiments. The third section presents smaller experiments that examine specific questions.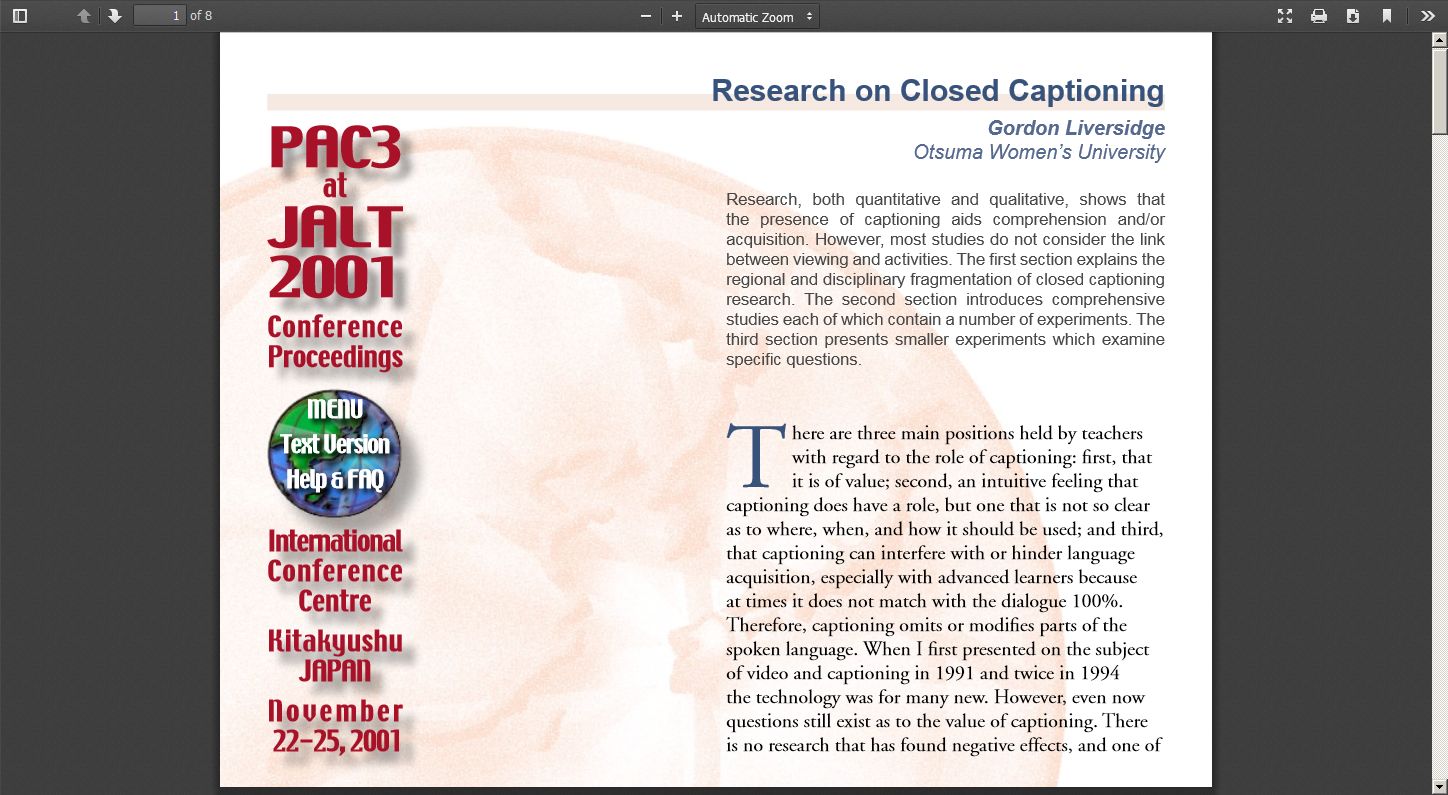 Tags: research, captioning
Please take a moment to rate this Learning Center resource by answering three short questions.