Early Learning: Is TV/Video Watching (Or Other "Screen Time") Bad for Young Children?
By Bill Stark
Electronic Babysitter or Powerful Learning Tool?
The effect of television on children, especially on babies, is an intensely controversial subject. Every year rafts of studies and statistics appear about children's television habits, and some of them may seem alarming. For example, the American Academy of Pediatrics, the White House Task Force on Childhood Obesity, and others (Suite 101, 2012) often encourage professionals to work with parents to discourage any amount of screen time (including television, videos, digital media, video games, mobile media, cell phones, and the Internet) for children under 2 years of age, and also recommend strict limits of two hours or less screen time for preschoolers (age 2 through 5).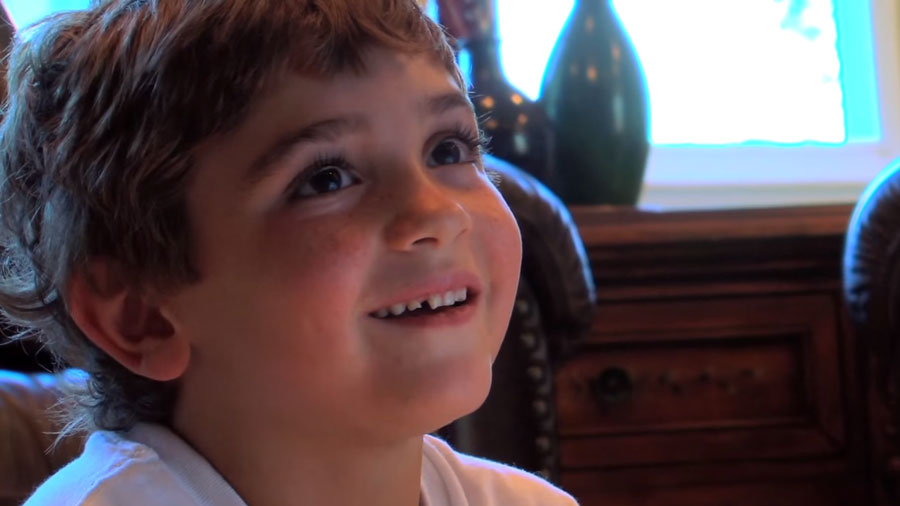 However, research findings remain divided and can be confusing to educators and parents. Some children's media researchers have found no evidence to support the belief that screen media are inherently harmful, noting the extremes of some media providing exciting educational content with other content being educationally worthless. The evidence from public broadcasting's Ready To Learn initiative (Ready To Learn, 2011) suggests that when television shows and electronic resources have been carefully designed to incorporate what is known about effective instruction, they serve as positive and powerful tools for teaching and learning. Further, the National Association for the Education of Young Children and the Fred Rogers Center for Early Learning and Children's Media states (NAEYC/Fred Rogers Center, 2012):
Today's children are growing up in a rapidly changing digital age that is far different from that of their parents and grandparents. A variety of technologies are all around us in our homes, offices, and schools. When used wisely, technology and media can support learning and relationships. The amount of time children spend with technology and media is important, but how children spend time with technology must also be taken into account.
Caregivers Are the Key
Parents, grandparents, teachers, and other caregivers are the key. As early as the 1980s, communications researchers discovered that the children whose parents talk about Sesame Street as they watch learn more from the show (Joan Ganz Cooney Center). Caregivers who coview with their children help guide their attention to media features salient for learning.
For children who are deaf or blind, issues of equality and access have significant implications. About children with a hearing loss, parent Sheena McFeely writes (Words By Sheena, 2011):
Put a Deaf child in front and all h/she gets are the body movements, colors, shapes, and anything that's visually entertaining to their eyes. If blessed with a great parent, their mom or dad would be sitting right next to that child explaining everything. Yes, I've heard stories where some parents signed a whole TV show for their Deaf child. Deaf children especially under the age of 6 are at huge disadvantage, and they are most likely unable to read captions and comprehend visuals quickly at the same time. Captioning is nothing like reading from a book where we can simply take our time. In turn, we hold the responsibility to explain each element that turns into life on the screen.
For years, caregivers have live-described TV programs and videos for their visually impaired children. Considerations for these children are similar to those for others, and Susan LaVenture from the National Association of Parents for the Visually Impaired writes (Family Connect, 2011):
Your preschooler is surrounded by technology, and as she grows, it is likely to become an important part of her independence. Radios, portable CD or MP3 players, tape recorders, and DVD players are forms of technology that many families use. Your daughter may enjoy listening to music or watching a video, but may not realize how you make it start and stop. Show her the equipment and consider adding tactile or color markings to the main keys, such as Play and Stop, so that she can operate the technology herself when you feel she is old enough.
Hundreds of Videos Available From the DCMP
Caregivers who are DCMP members can pause and rewind our videos (DVD or streamed) as they coview alongside their children, and there are hundreds of titles to choose from. Of course, DCMP media is described and captioned. Sign up for membership today and start taking advantage of the opportunities available for your early learners!
About the Author
Bill Stark is Communications and Accountability Administrator for the Described and Captioned Media Program. Read his tips for utilizing videos in the classroom and feel free to e-mail him at bstark@dcmp.org.
Tags: educators
Please take a moment to rate this Learning Center resource by answering three short questions.