Standards for Library Media Centers in Schools for the Deaf: A Handbook for the Development of Library Media Programs
Published in 1967, this handbook details the funding, people, research, and findings involved in creating standards for library-media centers in schools for the deaf. To make possible the development of such standards, the Office of Captioned Films for the Deaf made funding available to complete the performance standards and present them to professional associations interested on improving this aspect of the education of the deaf.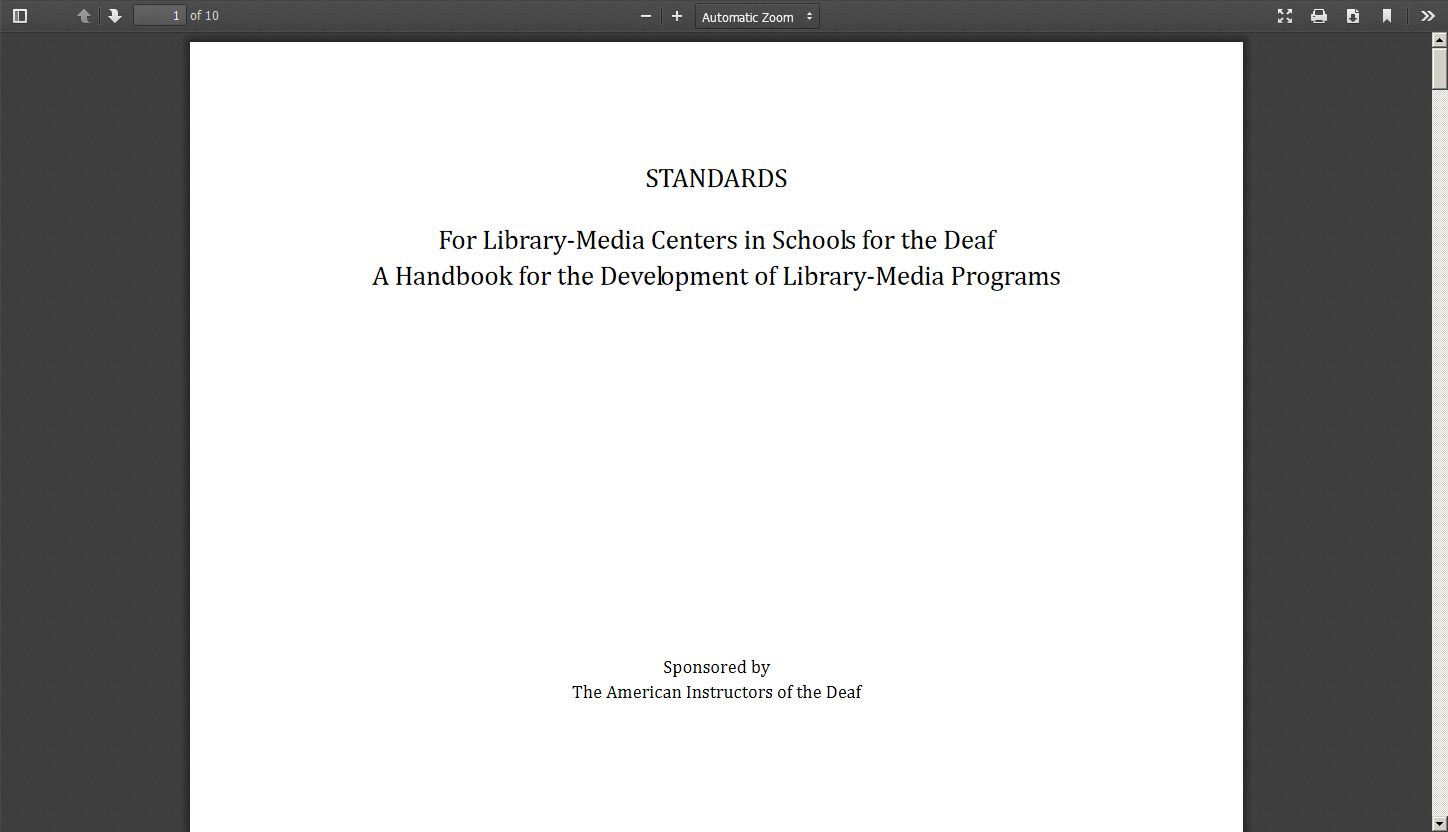 Please take a moment to rate this Learning Center resource by answering three short questions.