"Silent Films" Revisited: Captioned Films for the Deaf
The silent films of the early 1900s had a huge audience, hearing and deaf, for public entertainment and instruction. The advent of "talkies," however, excluded deaf people from this means of access to mainstream American culture. In response to a new need for both captioned educational and entertainment films for deaf people, Congress passed Public Law 85-905 in 1958, which established Captioned Films for the Deaf as a federal program. This article addresses the history of the Captioned Films/Videos for the Deaf program, the kinds of films and videos available, and the procedures for borrowing them through educational and theatrical captioned film/video libraries. Also discussed are the various captioning processes and the implications of the availability of these materials for librarians who are concerned about the special needs of the deaf community.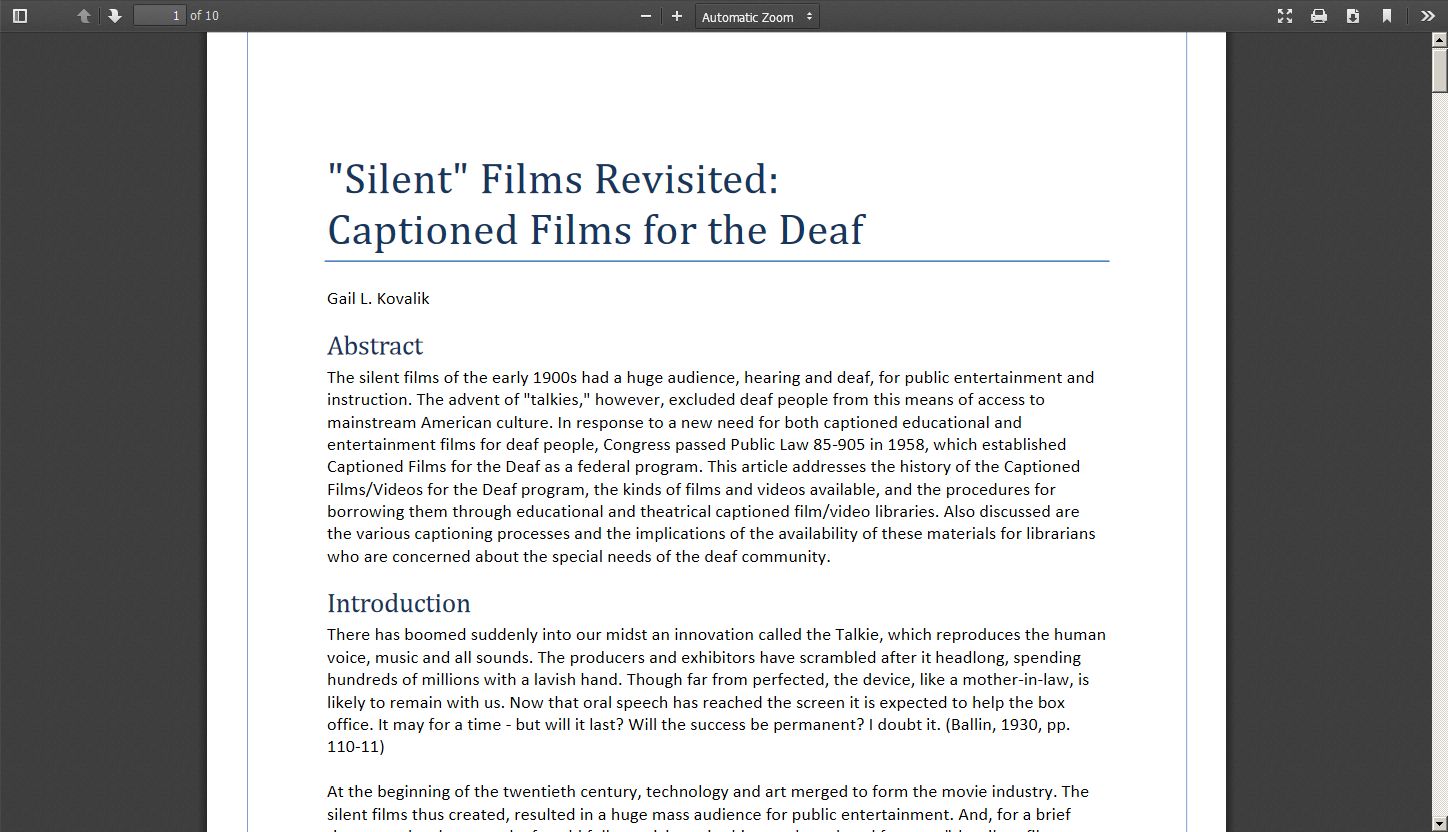 Tags: dcmp, captioning, history
Please take a moment to rate this Learning Center resource by answering three short questions.