Microcomputer Activities of the Special Materials Project
This article was originally written by Leonard Novick in 1983, published in the September 1983 edition of the American Annals of the Deaf, and presented at the Nebraska (Lincoln) Symposium. Mr. Novick was then Director of the Special Materials Project (SMP), a contracted activity of the U.S. Department of Education with the Associations for Education of the Deaf. To support the task of the SMP to circulate Educational Captioned Films nationwide through 58 depositories, he describes two microcomputer-based systems to enhance the cost-effectiveness of the project. FILMSHARE, an inter-depository loan system, made it possible for depositories to draw on one another's film collections for bookings they would otherwise be unable to make. BICS made it possible for SMP to manage a floating inventory of educational captioned films in each region of the United States. Both activities were extremely innovative for their time.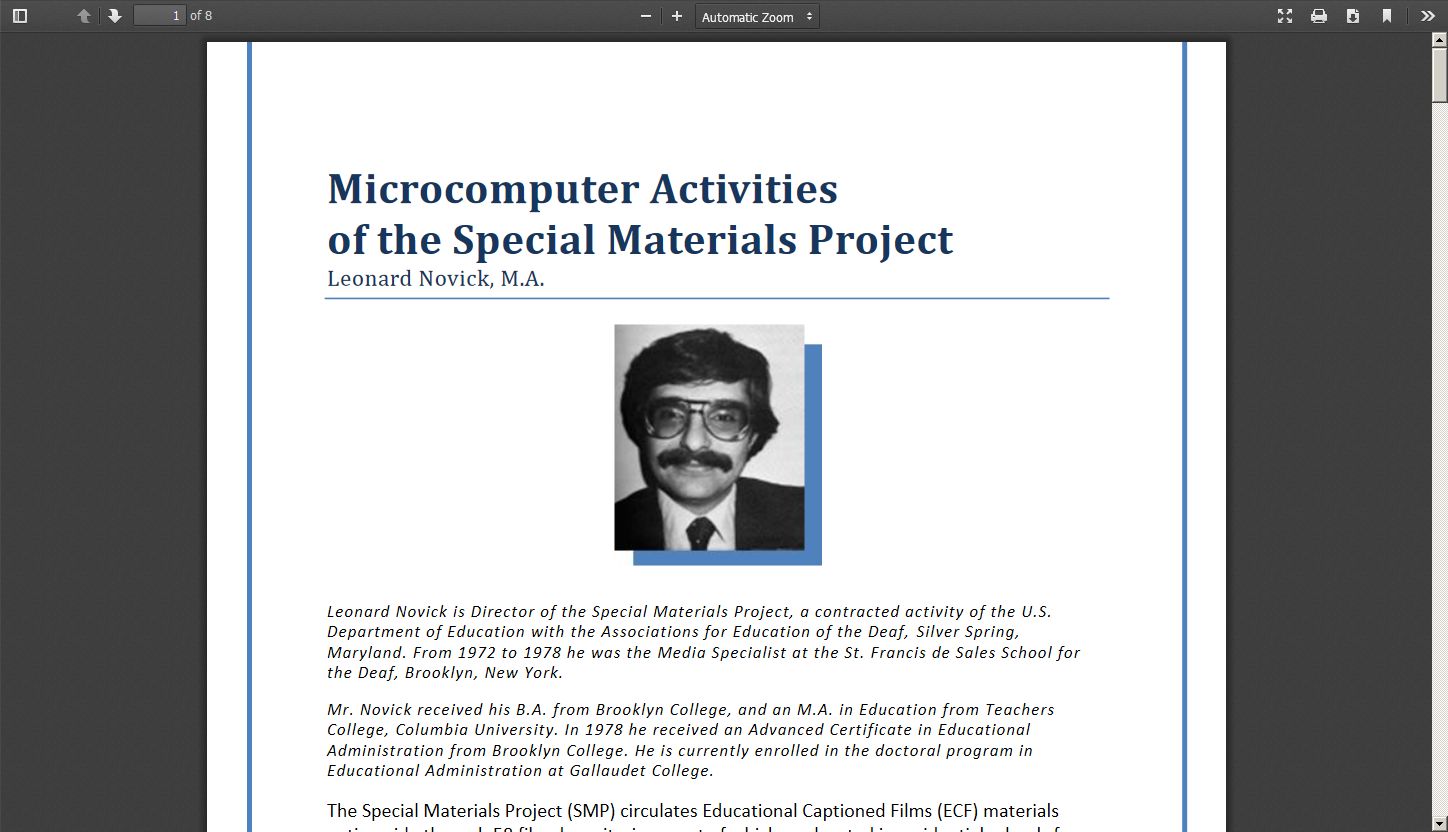 Tags: history, dcmp, technology
Please take a moment to rate this Learning Center resource by answering three short questions.