The Effects of Closed Captioned Television on the Listening Comprehension of Intermediate English as a Second Language (ESL) Students
This 1999-2000 study investigated the effects of closed-captioned TV (CCTV) on the listening comprehension of intermediate English as a second language (ESL) students. Thirty students with intermediate levels of ESL proficiency participated in this study.
Since vocabulary/phrase acquisition and comprehension are main factors that influence the success/failure of listening comprehension, this research also examined the effects of CCTV on these two subscales. The correlations between the listening comprehension and other factors-—starting age of ESL instruction, length of time in the United States, length of ESL instruction, length of time in private language schools, length of time with tutors, and length of time traveling in English speaking countries—were inspected as well. Subjects' perceptions of the effects of CCTV on ESL learning were also covered in the study.
The results of the research showed that CCTV helped ESL students' general comprehension, vocabulary acquisition, and listening comprehension. However, all other factors examined in the study, such as age of starting ESL instruction, length of ESL instruction, etc., did not correlate with the listening comprehension test.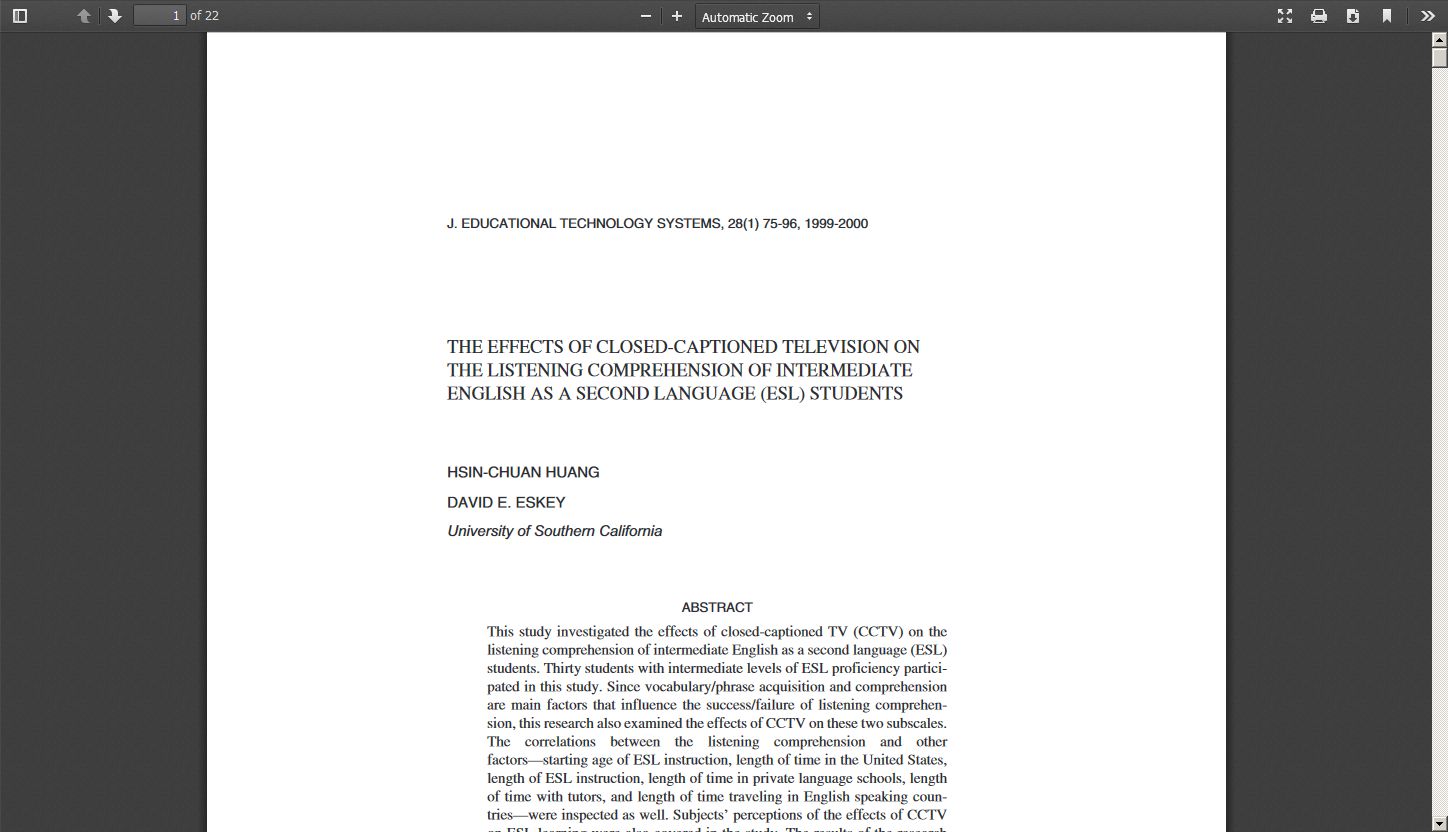 Tags: research, captioning
Please take a moment to rate this Learning Center resource by answering three short questions.