Word Frequency in Captioned Television
Written by Carl Jensema and Michele Rovins. This paper states, "There are more than 500,000 words in the English language, but a person who masters the use of 250 words . . . will recognize more than two-thirds of all words shown in television captions." For people with limited reading skills, this is a great advantage. The list was created by taking scripts from the various television programs utilized in the study and combining them. Such words include: "the," "before," "around," "please," "yeah," and many others. The table showing the complete list of words is located on the last page of the article.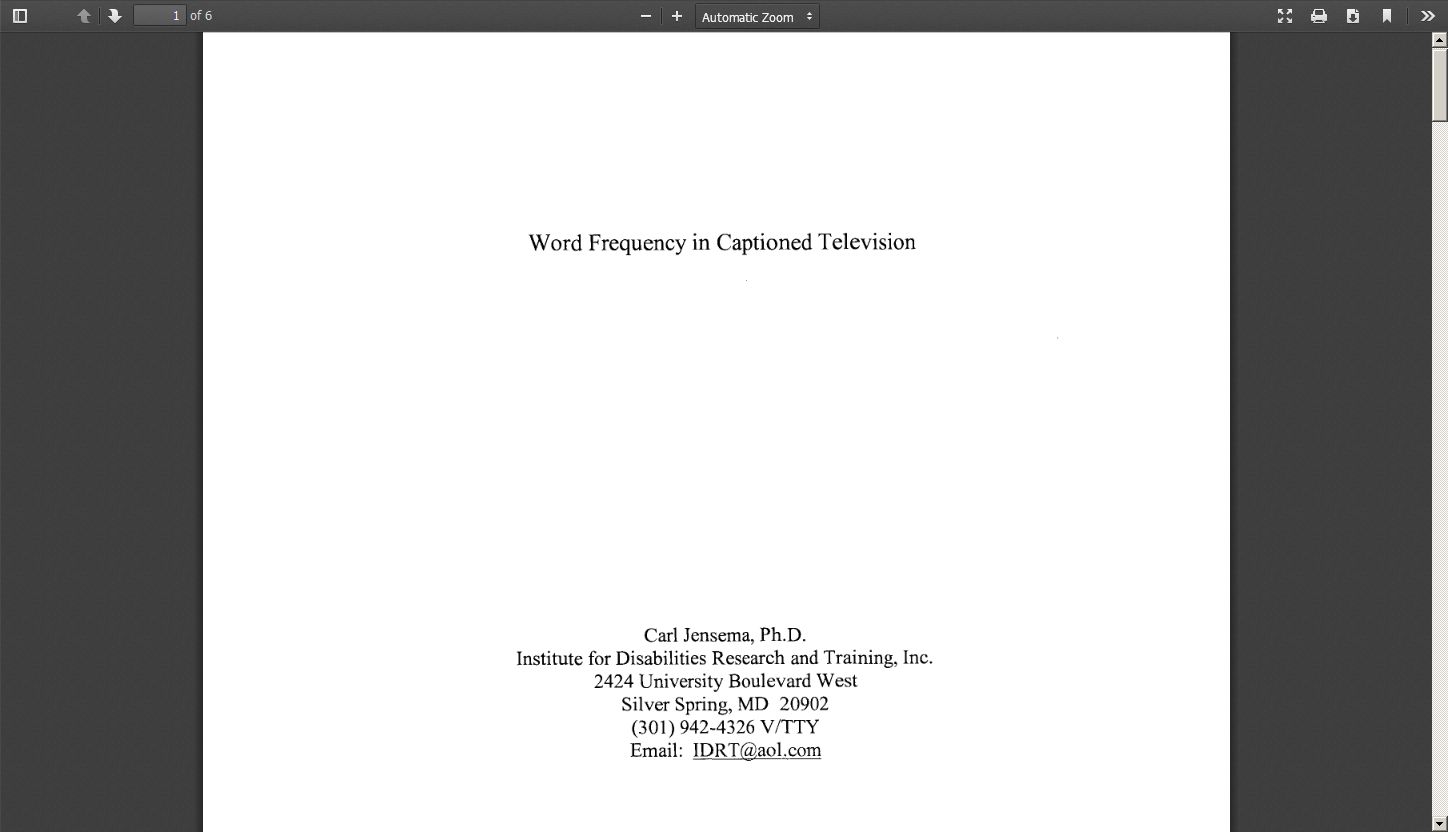 Tags: research, captioning
Please take a moment to rate this Learning Center resource by answering three short questions.