Final Report: Presentation Rate and Readability of Closed Captioned Television
Written by Carl Jensema in 1997. Objectives of this report were to (1) establish an advisory board, (2) establish a measurement system, (3) obtain and analyze off-air data, (4) develop video materials, (5) obtain and analyze child data, (6) obtain and analyze adult data, (7) compose the final report, (8) disseminate findings, and (9) submit all monthly reports, as well as the final report. Appendix includes three journal articles produced by the project, including: "Presentation Speed and Vocabulary in Closed-Captioned Television" (1995), "Closed-Caption Television Presentation Speed and Vocabulary" (1996), and "Viewer Reaction to Different Captioned Television Speeds" (1997).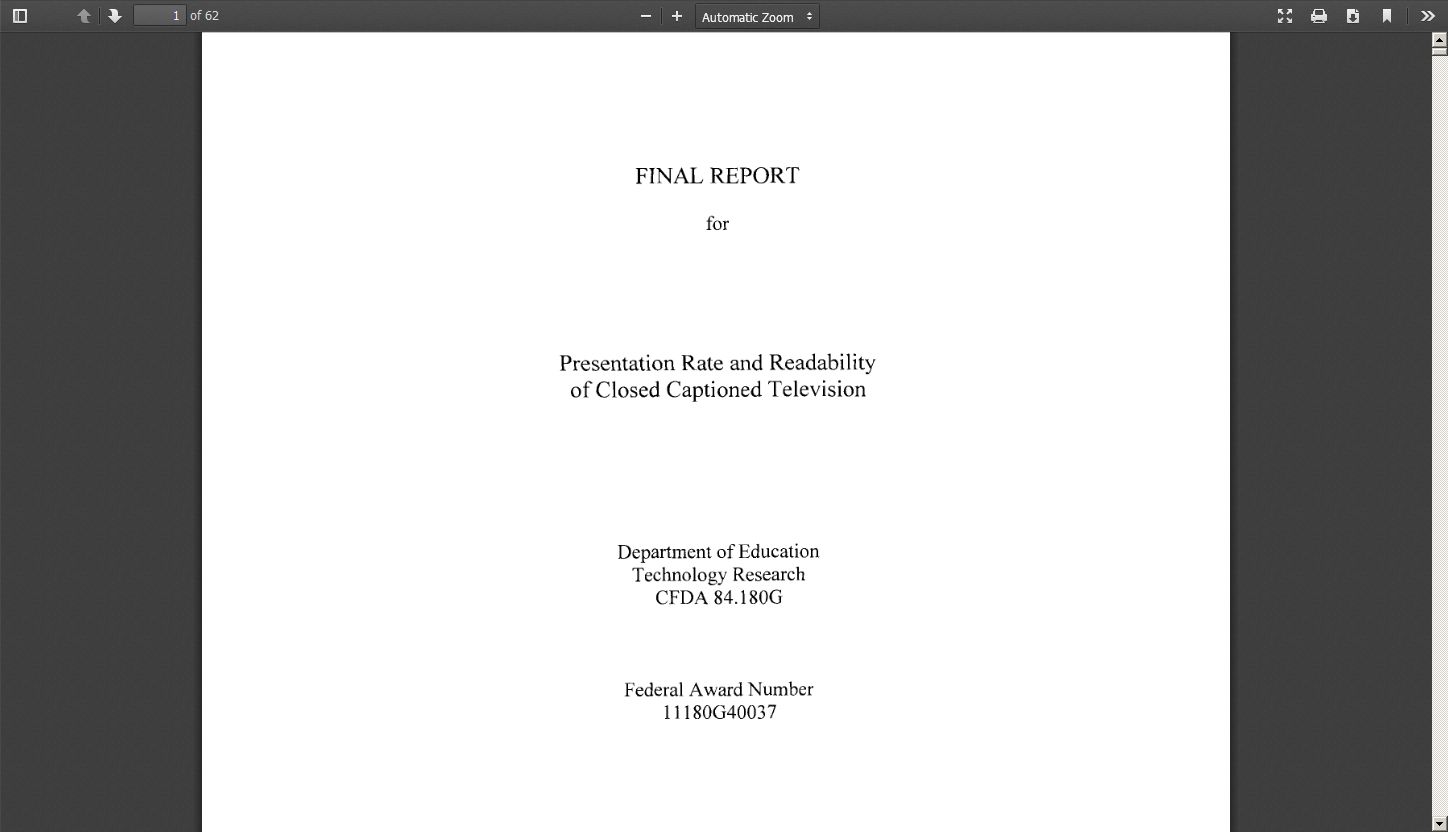 Tags: research, captioning
Please take a moment to rate this Learning Center resource by answering three short questions.