The State of Closed Captioning Services in the United States: An Assessment of Quality, Availability, and Use
This 2003 survey finds that 36 percent of 203 respondents (deaf, hard of hearing, and ESL) report that captions move too fast. The study was conducted by the Annenburg Public Policy Center of the University of Pennsylvania and sponsored by the National Captioning Institute Foundation. Looks at the implementation and utility of closed captions in several ways: (1) through the actual programming, (2) from the perspective of the various audiences, and (3) from the industries charged with providing the captioning. TiVo and news samples were used for this study. One example has a clip from CNN were the audio states: "Closed Captioning provided by ISC, Invention Submission Corporation," yet there are no closed captions onscreen. Programs that received positive comments about their closed captioning include: "60 Minutes," "CSI," "NYPD Blue," and the children's show "Arthur," to name a few. Tables and figures are interspersed throughout the article. Includes a list of other reports done by Annenburg and in what years.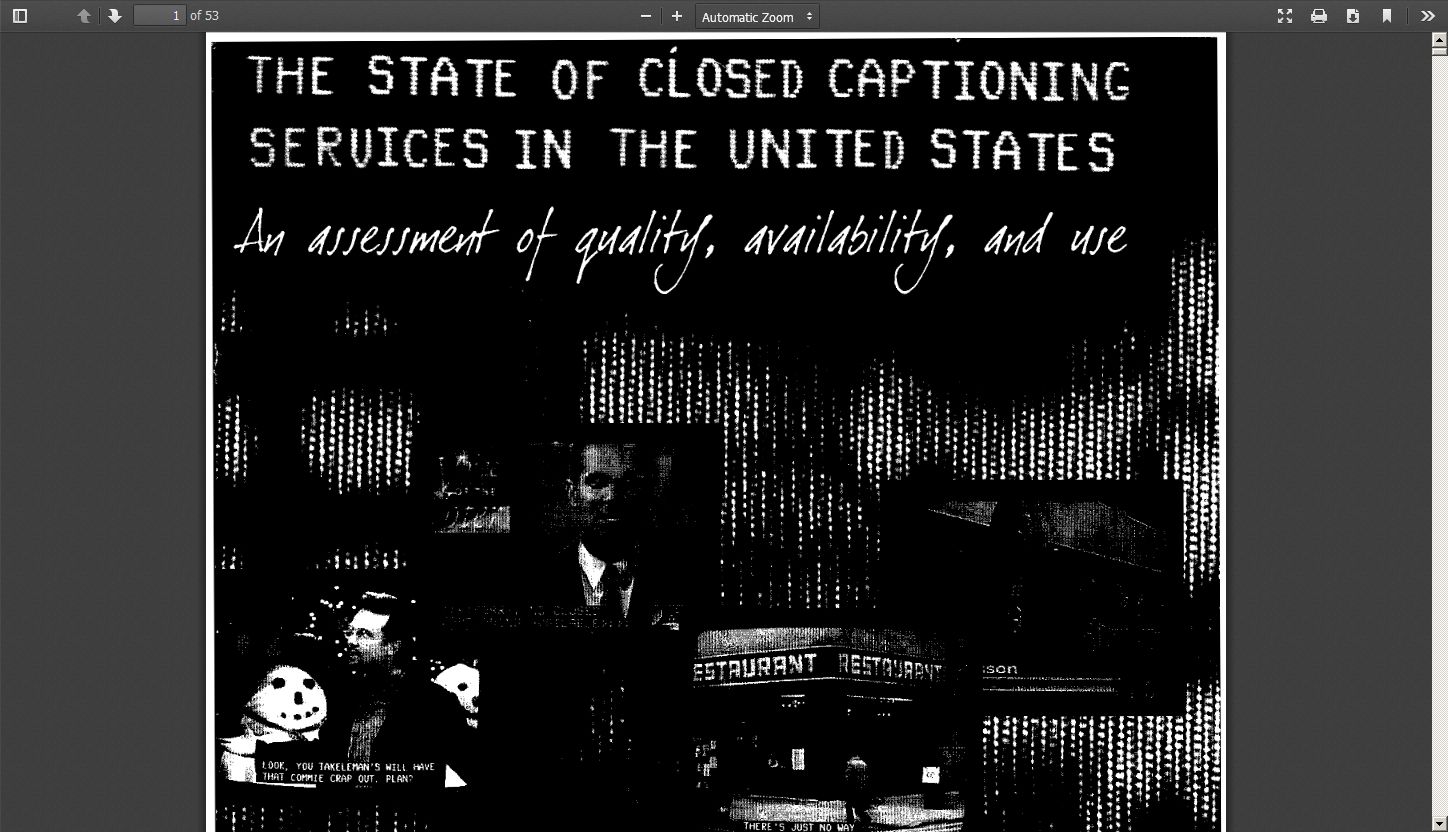 Tags: research, captioning
Please take a moment to rate this Learning Center resource by answering three short questions.